All Nippon Airways opened a new route connecting Narita International Airport near Tokyo and Mexico City on Wednesday, becoming the first Japanese air carrier to launch regular flights directly linking Japan and Mexico.
ANA will offer one round-trip flight per day on the route, using Boeing Co.'s 787 jet with 169 passenger seats.
The airline aims to meet business demand. Some 1,000 Japanese companies, mostly involved in auto manufacturing, operate in Mexico.
ANA President Osamu Shinobe showed no concern about uncertainty over business in Mexico, which U.S. President Donald Trump blames for stealing jobs from the United States. Toyota Motor Corp.'s <7203> plan to construct an assembly plant in the Latin American country also came under Trump's attack.
トランプ大統領の政策に揺れるメキシコでは、日本企業の間で現地進出を見直す動きが出ています。こうしたなか、日本の航空会社で初めて全日空がメキシコへの直行便を就航させました。 15日午後、首都メキシコシティに全日空の直行便が成田から初めて到着し、就航セレモニーが行われました。
Feb 23
For people living in crowded cities in Japan, nothing tugs at the heartstrings more than a picturesque image of a tiny train station in the middle of the countryside.
(soranews24.com)
Feb 22
Japan has some amazing prison food, which should be no surprise. Inmates are served healthy, nutritious meals of grilled fish, salads, rice and soup - which are actually healthier than most school lunches around the world! Would you like to try what prisoners eat? There's a prison in Hokkaido that serves authentic meals to the public and that is where I went -- Abashiri.
(ONLY in JAPAN)
Feb 22
The estimated number of foreign visitors for January rose 9 percent from a year earlier to 2,501,500, a record for the month, the Japan Tourism Agency said Wednesday.
(Japan Times)
Feb 22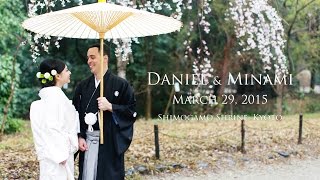 An increasing number of couples from overseas are having wedding ceremonies in Kyoto, western Japan, attracted by the ancient capital's reputation as symbolizing traditional Japanese culture.
(Jiji)
Feb 21
Tokyo Disney Resort operator Oriental Land will roll out a smartphone app in fiscal 2018 to relieve crowding issues that have frustrated guests at the popular theme park.
(Nikkei)
Feb 16
Slightly increased volcanic activity has been reported at Mount Io in southwest Japan.
(NHK)
Feb 12
Tourists and residents in Japan who don't speak Japanese no longer need to be concerned about missing out on earthquake and tsunami alerts.
(Japan Times)
Feb 09
Famed wild deer in the city of Nara appear to be growing increasingly frustrated with tourists who make them wait to munch on crackers while trying to frame the perfect photo.
(Japan Times)
Feb 06
While in Japan, you absolutely should visit Hiroshima's Miyajima island, but while there, you definitely shouldn't do this.
(rocketnews24.com)
Feb 05
Travelling has become a part of everyone's life; we can go on trips around our own country or to a foreign one. Despite the purposes of travelling, we usually want to prepare ourselves as quickly as possible to arrange all conveniences and important nuances, no matter whether it is a business trip, several hours travel, tourist trip or family journey.
(newsonjapan.com)
---