Tokyo Metropolitan Police have arrested another executive of a software company whose dating sites are alleged to have defrauded users with fake profiles of celebrities, including former AKB48 member Atsuko Maeda, reports the Sankei Shimbun.
On Wednesday, police arrested Yuji Fukuda, the 46-year-old president of Free World, based in Shinjuku Ward, on charges of fraud after his arrival at Haneda Airport from South Korea.
Free World operated dating site management company Wing Net, whose employees are alleged to have accessed social-networking services like Facebook to create fabricated profiles of entertainers. Fans were then charged fees to engage in communication through the company's 22 deai-kei matchmaking sites.
In April and May of 2012, a 40-year-old man from Saitama Prefecture was defrauded out of 1.37 million yen to exchange messages with the fake profile of Atsuko Maeda.
Over a two-year period ending in 2012, Win Net collected 11.6 billion yen in revenue, the majority of which, investigators believe, came through fraudulent behavior targeting more than 300,000 persons, according to TV Asahi (Feb. 15).
Police first busted the company in 2013. In September of last year, police arrested Ryosuke Tsuneizumi, the 38-year-old managing director of Free World, on fraud charges. The suspect had fled overseas, but he was apprehended upon his return to Japan. Police have arrested about 30 employees of the company since the start of the investigation, according to Fuji News Network (Feb. 15).
In November of last year, a warrant was issued for the arrest of Fukuda, who had also fled overseas. In January, the Ministry of Foreign Affairs issued an order for the return of Fukuda's passport.
元AKB48の前田敦子さんらになりすましてメールをやり取りし、出会い系サイトの利用料をだまし取ったとして、ソフトウェア開発会社の社長の男が逮捕されました。
Feb 22
Japanese speed skaters have won gold in the women's team pursuit event at the PyeongChang Olympics.
(NHK)
Feb 22
Japan has some amazing prison food, which should be no surprise. Inmates are served healthy, nutritious meals of grilled fish, salads, rice and soup - which are actually healthier than most school lunches around the world! Would you like to try what prisoners eat? There's a prison in Hokkaido that serves authentic meals to the public and that is where I went -- Abashiri.
(ONLY in JAPAN)
Feb 22
Workers at the crippled Fukushima Daiichi nuclear power plant have finished installing a new roof covering for the No.3 reactor building.
(NHK)
Feb 22
The estimated number of foreign visitors for January rose 9 percent from a year earlier to 2,501,500, a record for the month, the Japan Tourism Agency said Wednesday.
(Japan Times)
Feb 22
A 62-year-old woman has been arrested on suspicion of animal abuse after keeping 23 cats in unsanitary conditions at her apartment in Kawasaki City, Kanagawa Prefecture.
(Japan Today)
Feb 22
Investigative sources revealed on Tuesday that a 25-year-old man who was shot and wounded by an officer in Miyakojima Ward over the weekend while wielding a knife was actually in possession of two knives, reports NHK
(tokyoreporter.com)
Feb 22
Japan tops the world as the country with the lowest rate of newborn mortality in 2016, followed by Iceland and Singapore, while Pakistan is the riskiest place to be born according to a new UNICEF report launched on Tuesday.
(Japan Today)
Feb 22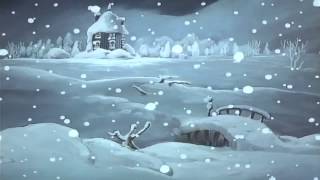 An uproar in Japan over the homeland of the "Moomin" storybook characters was elevated to a diplomatic matter on Wednesday, with the Japanese and Finnish foreign ministers assuring each other the issue has been well and truly resolved.
(Kyodo)
Feb 22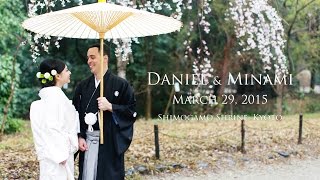 An increasing number of couples from overseas are having wedding ceremonies in Kyoto, western Japan, attracted by the ancient capital's reputation as symbolizing traditional Japanese culture.
(Jiji)
Feb 22
While President Donald Trump's decision to pull the U.S. from the Trans-Pacific Partnership initially put the deal on life support in January 2017, details released Wednesday revealed that the remaining 11 countries have managed to agree on terms close to the agreement's original form.
(Japan Times)
---