Two male doctors and and a medical student allegedly gang-raped an unconscious teenage girl after forcing her to drink alcohol in an apartment rented specifically to sexually assault women, police said on Thursday.
Takashi Kaminishi, 31, a medical intern at Funabashi Central Hospital, Yoshiharu Matsuoka, 31, a medical intern at Jikei University School of Medicine Hospital, and Ryusuke Kajiwara, 25, a medical student of Toho University, were arrested and referred to prosecutors over the alleged gang rape last year, the Asahi Shimbun reports (Feb. 16).
Kaminishi and Matsuoka are remaining silent about the charges, but Kajiwara has admitted to the allegations, police said.
How the suspects know each other remains unclear, but Kajiwara said he was "invited by Matsuoka" to participate in the alleged gang rape.
Claimed room was "rental lounge"
On April 30, 2016, the three suspects allegedly gang-raped the teenager when she was intoxicated and unable to resist in the apartment in Ota Ward rented by Kaminishi, TBS News reports (Feb. 16).
On that day, the men were drinking with numerous women in the room, in which there were several other people unrelated to the case. Kaminishi sexually assaulted the teenager alone, and raped another unconscious teenager the same night, police said.
Kaminishi included photos of the room, which he decorated with flasks and lighting, when he invited women under the guise of holding barbecue parties. He explained that the room was a "rental lounge."
A TBS News reporter said that "Kaminishi rented out this apartment, invited numerous women there, and repeatedly carried out sexual assault."
東京・大田区のマンションで、酒に酔った少女を集団で乱暴したなどとして逮捕された医師ら3人が乱暴する様子をスマートフォンで撮影していたことが分かりました。
Nov 23
Tokyo Metropolitan Police are searching have arrested eight persons, including an organized crime member, in the robbery of gold valued at nearly 100 million yen from a shop in Taito Ward earlier this year, reports NHK
(tokyoreporter.com)
Nov 23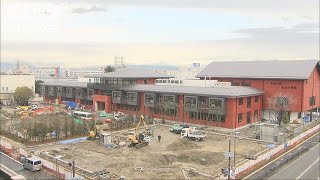 The government sold land in Osaka to school operator Moritomo Gakuen for a highly discounted price based on faulty data estimating the cost of removing industrial waste left in the plot, a government watchdog on spending concluded in a much-awaited report released Wednesday.
(Japan Times)
Nov 22
The Imperial Household Agency said Wednesday the wedding ceremony of Princess Mako, the eldest granddaughter of Emperor Akihito, and her classmate from university days Kei Komuro will be held on Nov 4 next year.
(Japan Today)
Nov 22
NHK has learned Japan is getting closer to finding out a date for the Emperor's abdication.
(NHK)
Nov 21
Police are set to refer sumo grand champion Harumafuji to prosecutors by the end of the year on suspicion of assaulting lower-ranked wrestler Takanoiwa in a drunken brawl, investigative sources said Tuesday.
(Japan Times)
Nov 21
Tokyo Metropolitan Police have arrested a 31-year-old man for organizing an orgy event via the social-networking service Twitter, reports the Sankei Shimbun.
(tokyoreporter.com)
Nov 21
A wild boar was killed after it injured an 11-year-old girl during a rampage in the town of Oizumi on Monday, reports NHK.
(tokyoreporter.com)
Nov 21
Osaka Prefectural Police have arrested a 53-year-old woman living in Neyagawa City the bodies of four newborn infants were found encased in concrete in a residence, reports TV Asahi
(tokyoreporter.com)
Nov 21
A group of Japanese researchers has developed the country's first quantum computer and is offering others free trials as a way to spur further innovation.
(NHK)
Nov 21
As a part of a crackdown on illegal gambling, Tokyo Metropolitan Police have busted a pair of internet casinos operating in Shibuya Ward, reports TV Asahi
(tokyoreporter.com)
---