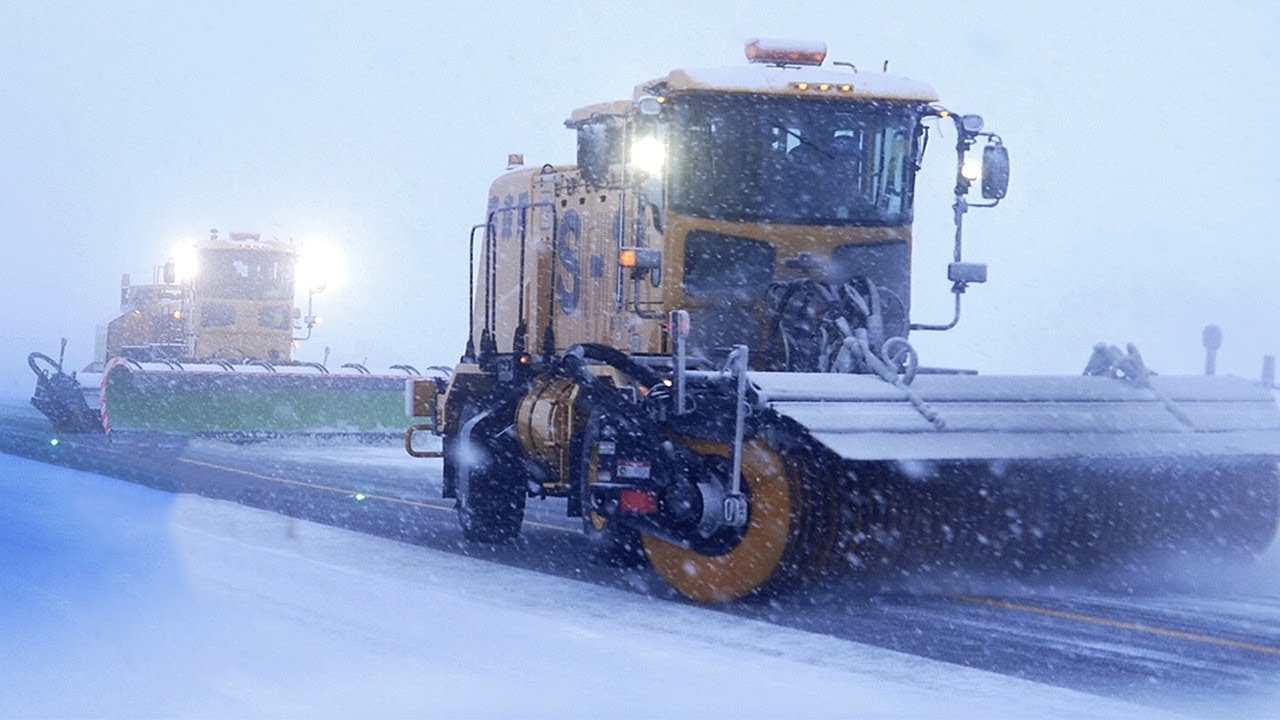 Aomori Airport has gone to the EXTREME when it comes to snow removal. They're so good at it that this airport has NEVER HAD A SNOW CANCELATION. Not once despite having the most snow on Japan's main island.
What's the secret? Meet WHITE IMPLUSE, a snow removal crew that has become quite famous in Japan. During the year, most of the team is working on farms, but when the winter season hits and Aomori's snow comes down hard, the they spring into action like superheroes.
This is also an episode on TEAM WORK in Japan and the importance at perfecting one's job to the very smallest detail.
Jun 27
Japan's home-sharing market is poised for a shift away from couch-surfing toward professional services after the passage of a law regulating short-term rentals.
(bloomberg.com)
Jun 27
North Korea now appears able to hit Japan with a nuclear missile, a Tokyo-based newspaper has reported.
(independent.co.uk)
Jun 27
Right on the tail of the SNES Mini Classic's announcement in the US and Europe, Nintendo has followed up with an equivalent product for Japan. The Nintendo Classic Mini: Super Famicom is based on the system's original design, shared by the European version, and comes with a slightly different selection of games.
(theverge.com)
Jun 27
The poverty rate among Japanese children slightly improved in 2015 thanks in part to the country's better job market but one in every seven children remains poor, a survey by the welfare ministry showed Tuesday.
(Japan Today)
Jun 27
Hokkaido Prefectural Police are investigating what is believed to have been a suicide after the body of a boy was found at an apartment building in Sapporo on Monday, report TV Asahi.
(tokyoreporter.com)
Jun 27
Sota Fujii, the youngest professional shogi player, set an unprecedented record on Monday, marking the 29th official straight win since his debut in December last year.
(Jiji)
Jun 27
The Japanese science and technology ministry said Monday it will have to wait at least until the fiscal year starting in April 2019 to launch work to complete a seamless earthquake and tsunami observation system for the Nankai Trough in the Pacific Ocean off central to southwestern Japan.
(Jiji)
Jun 27
Smoke from a battery for charging a mobile phone has caused visitors to temporarily evacuate at a major theme park in Osaka, western Japan.
(NHK)
Jun 27
The government is considering equipping cutting-edge F-35 stealth fighters with air-to-surface missiles, which are capable of striking remote targets on land, and plans to deploy these fighters to the Air Self-Defense Force, The Yomiuri Shimbun has learned.
(the-japan-news.com)
Jun 27
Manager Don Mattingly made out the Miami Marlins' lineup unaware he was making Ichiro Suzuki the oldest player to start a game in center field since at least 1900.
(the-japan-news.com)
---