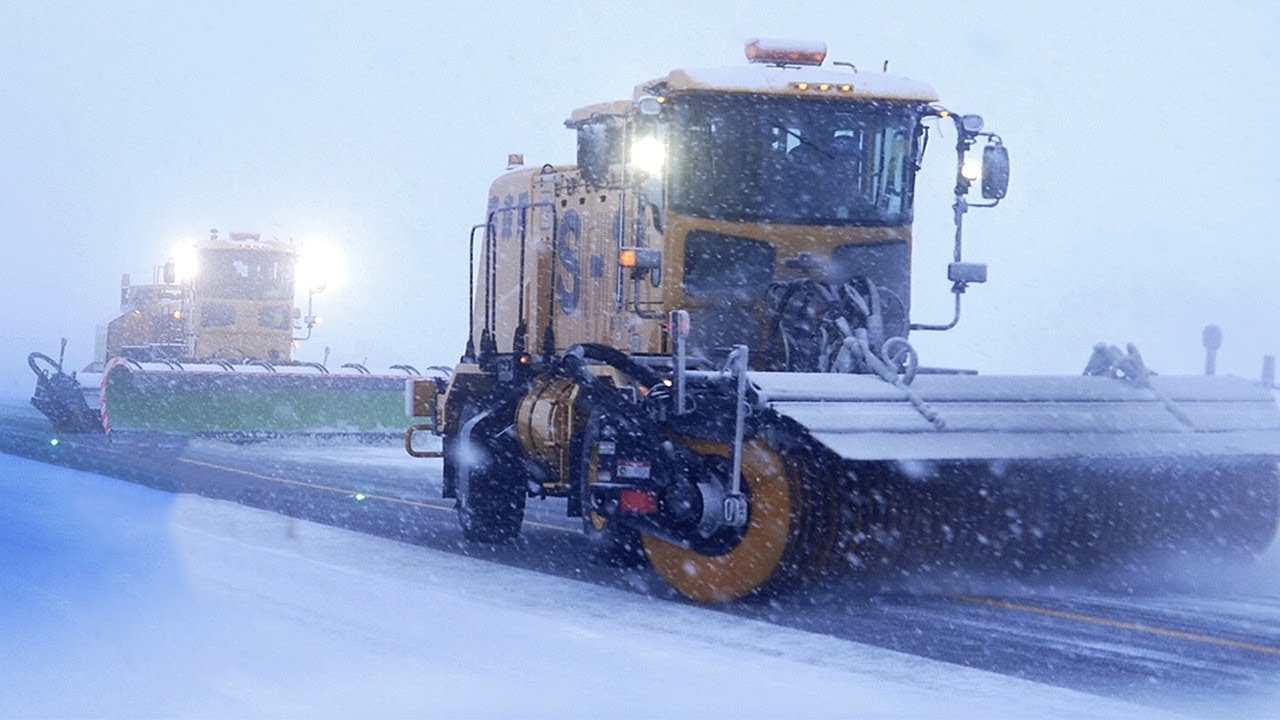 Aomori Airport has gone to the EXTREME when it comes to snow removal. They're so good at it that this airport has NEVER HAD A SNOW CANCELATION. Not once despite having the most snow on Japan's main island.
What's the secret? Meet WHITE IMPLUSE, a snow removal crew that has become quite famous in Japan. During the year, most of the team is working on farms, but when the winter season hits and Aomori's snow comes down hard, the they spring into action like superheroes.
This is also an episode on TEAM WORK in Japan and the importance at perfecting one's job to the very smallest detail.
Oct 21
Typhoon Lan is expected to reach waters near Okinawa Prefecture's Daitojima region at dawn on Sunday.
(NHK)
Oct 21
An elderly driver has run over pedestrians in Tokyo's busy district of Kichijoji, reportedly injuring 7 people.
(NHK)
Oct 21
Miyazaki Prefectural Police have arrested a 62-year-old man in the murder of the manager of a diner in Miyazaki City last month, reports Jiji Press
(tokyoreporter.com)
Oct 21
The Tokyo metropolitan government said Friday it will issue 10 billion yen in "green bonds" for institutional investors on Oct. 31.
(Jiji)
Oct 21
Dressed entirely in black and quick on his feet, he eluded Osaka's finest for nearly a decade. And then, to their surprise, they discovered upon his arrest that he is an elderly man.
(tokyoreporter.com)
Oct 21
Tokyo Metropolitan Police have arrested six street touts over the alleged aggressive solicitation of pedestrians in the Ueno area of Taito Ward, reports the Sankei Shimbun.
(tokyoreporter.com)
Oct 20
On the occasion of her 83rd birthday Friday, Empress Michiko welcomed the award this year of the Nobel Peace Prize to the International Campaign to Abolish Nuclear Weapons as a meaningful development in efforts to eliminate nuclear weapons.
(Japan Times)
Oct 20
Japanese police say more than 900 people under the age of 18 were victimized through social media in the first 6 months of this year.
(NHK)
Oct 20
Japan's volcanic eruption prediction committee offered the view Thursday that a major eruption may occur at Mount Shinmoe in the southwestern region of Kyushu.
(Jiji)
Oct 20
Nissan Motor has just announced it will suspend domestic shipments of vehicles from all 6 factories in Japan.
(NHK)
---