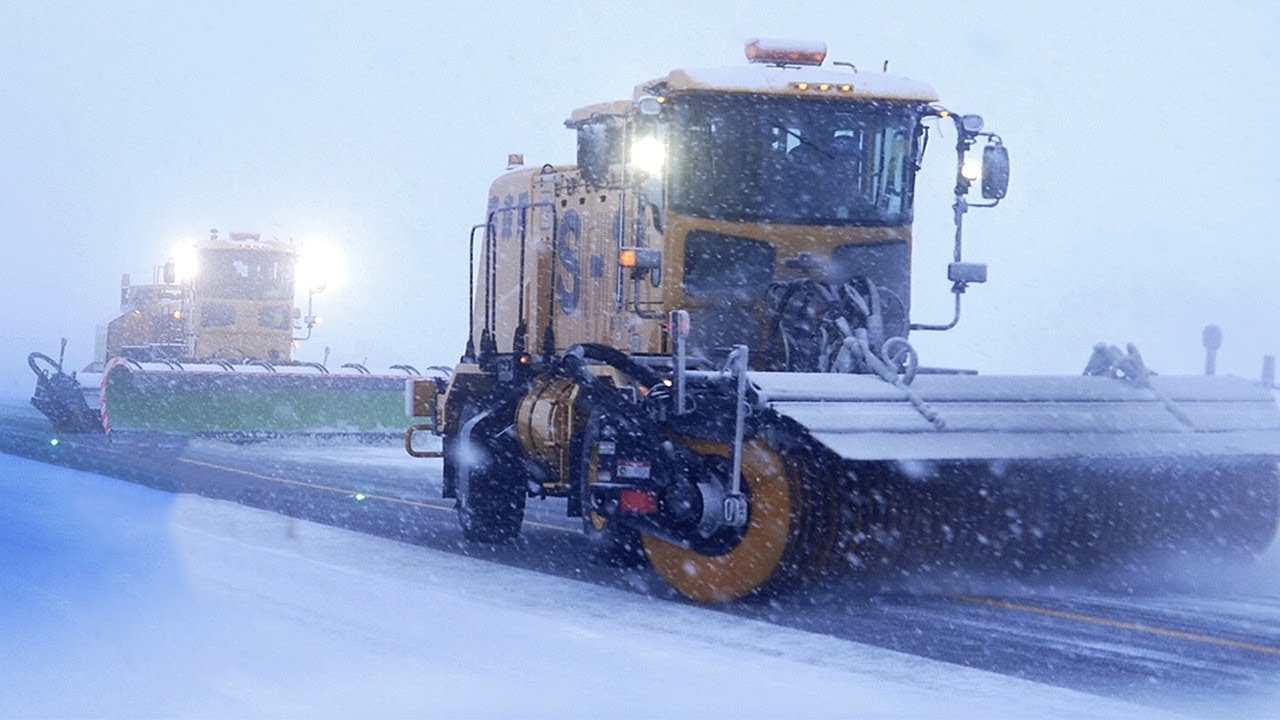 Aomori Airport has gone to the EXTREME when it comes to snow removal. They're so good at it that this airport has NEVER HAD A SNOW CANCELATION. Not once despite having the most snow on Japan's main island.
What's the secret? Meet WHITE IMPLUSE, a snow removal crew that has become quite famous in Japan. During the year, most of the team is working on farms, but when the winter season hits and Aomori's snow comes down hard, the they spring into action like superheroes.
This is also an episode on TEAM WORK in Japan and the importance at perfecting one's job to the very smallest detail.
Mar 24
A host of tourists and work trainees in Japan sought refugee status in Japan last year, fueling a jump in applications.
(Nikkei)
Mar 24
Tokyo Metropolitan Police have arrested a 20-year-old man for allegedly assaulting a high school girl in an attempt to steal her underwear in Kita Ward, reports the Sankei Shimbun
(tokyoreporter.com)
Mar 24
The US military has shown to the media for the first time F-35B fighter jets deployed in Japan.
(NHK)
Mar 24
In a move that may touch off a realignment in the cryptocurrency exchange business, Yahoo Japan next month will acquire 40% of operator BitARG Exchange Tokyo, then launch a full-blown exchange in April 2019 or later.
(Nikkei)
Mar 24
Chiba Prefectural Police on Friday referred a 33-year-old motorcyclist to prosecutors for allegedly hitting a speed of 239 kilometers per hour on an expressway near Tokyo last year, reports TV Asahi
(tokyoreporter.com)
Mar 24
Police in Ichihara, Chiba Prefecture, have arrested an unemployed 39-year-old man on suspicion of corpse abandonment after his wife was found dead inside a car.
(Japan Today)
Mar 24
Tokyo Metropolitan Police have arrested a female Korean national for allegedly dumping the corpse of her newborn baby boy in the Kabukicho red-light district of Shinjuku Ward last year, reports the Sankei Shimbun
(tokyoreporter.com)
Mar 24
Japanese public prosecutors indicted four major general contractors on Friday for rigging bids in the Chuo Shinkansen high-speed magnetic levitation railway project in violation of the antimonopoly law.
(Jiji)
Mar 24
Japanese precision equipment firm Ricoh says it will report a record loss for the fiscal year ending in March. This is due to a slump in its business in the United States.
(NHK)
Mar 24
Tokyo Customs and the conservation group WWF Japan launched a campaign Friday to warn foreign visitors about traveling with souvenirs made from ivory, notifying them that it is illegal to depart with such products.
(Japan Today)
---