King Salman and hundreds of business leaders from Saudi Arabia began talks in Japan Monday mainly expected to focus on economic ties.
The visit is the first by a Saudi king in 46 years, though Salman visited more recently as crown prince.
Saudi Arabia is one of Japan's biggest suppliers of crude oil, accounting for about a third of its total imports of oil from the Middle East.
The kingdom is striving to diversify its economy away from its heavy reliance on oil exports, and Salman is on a month-long tour of Asia to advance his kingdom's economic and business interests.
Japan's Chief Cabinet Secretary Yoshihide Suga told reporters Monday that Japan is willing to provide support for the economic power in the Middle East.
"We will discuss growth strategy, including our 'Saudi Vision' project," he said, referring to Japanese collaboration with Vision 2030, a roadmap adopted by the kingdom last year for its development and economic objectives
He did not confirm reports that the countries would agree to set up a special economic zone in Saudi Arabia.
Salman met with Japanese Foreign Minister Fumio Kishida and was to meet Prime Minister Shinzo Abe later Monday.
Reports say Japan plans to urge that Saudi Aramco, the state-run oil company that is being partially privatized, seek a share listing on the Tokyo Stock Exchange.
Aug 20
Japan has served its time as a symbol of economic failure. Its latest growth surge puts it in a welcome new role.
(Japan Times)
Aug 19
Japan's core consumer prices were expected to show their seventh straight month of annual increases in July, a Reuters poll found, offering the central bank some hope a strengthening economic recovery will gradually lift inflation toward its 2 percent target.
(Reuters)
Aug 17
Lack of sunshine caused by prolonged cloudy conditions and lingering rain in Pacific coastal areas of northeastern Japan may cause problems for the rice harvest.
(NHK)
Aug 16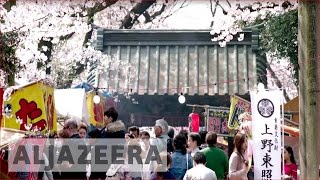 Japan's cautious consumers are starting to loosen up, spending more on cars and home appliances and offering hope that domestic demand - and not just exports - will be strong enough to reflate an economy that has been sluggish for many years.
(Japan Today)
Aug 12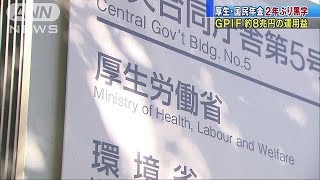 Japan posted surpluses in its public pension accounts in fiscal 2016, which ended in March, thanks to large investment returns, the Health, Labor and Welfare Ministry said Thursday.
(the-japan-news.com)
Aug 10
The latest data shows Japan continues to depend on imported food.
(NHK)
Aug 09
The Japanese market has been in a strange place for some time now. While Abenomics has certainly shown some promise, albeit without managing to live up to the hype that it suggested, the truth of the matter seems to be that the market is unsure as to whether Japan is about to enter a period of time where uncertainty causes an end to the bull market that has been in place since Abenomics hit full flow sustained in part by increased government investment.
(newsonjapan.com)
Aug 09
The Democratic Party's former secretary-general has formally entered the race to lead Japan's main opposition party, laying the groundwork for a battle over whether the Democrats can offer viable alternatives to Prime Minister Shinzo Abe's economic policies, known as Abenomics.
(Nikkei)
Aug 09
Japan's Finance Ministry says the country's current account surplus for the first half of 2017 was the highest in 10 years.
(NHK)
Aug 07
The Tokyo Stock Exchange and Nikkei Inc. announced Monday they will reshuffle the component issues of the JPX-Nikkei Index 400 and the JPX-Nikkei Mid and Small Cap Index following a periodic review.
(Nikkei)
---