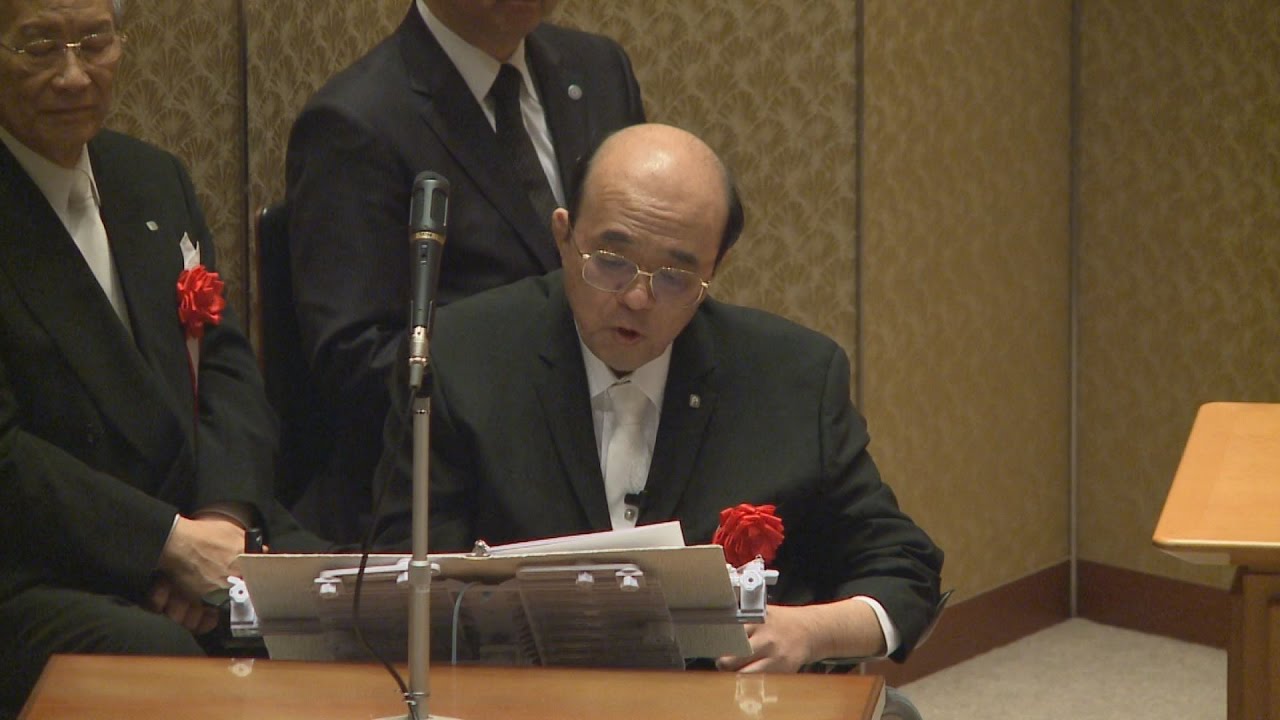 A naming ceremony has been held in Tokyo for an atomic element discovered by Japanese researchers.
The name of element 113, "nihonium," comes from the word "Nihon," which means "Japan" in Japanese. The element was artificially created by a team at Japan's RIKEN institute 13 years ago.
Japan's Crown Prince Naruhito attended the ceremony on Tuesday.
The Crown Prince said the name is proof that Japan's scientific technology is at the cutting edge of the world. He added that the progress was an inspiration to young people.
The president of the International Union of Pure and Applied Chemistry, Natalia Tarasova, then declared the naming of "nihonium." She added that it was the first element found in Asia.
The leader of the research team, Kyushu University professor Kosuke Morita, said the group decided on the name "nihonium" with respect for their predecessors, as well as in gratitude for the support from the Japanese people.
Japanese science ministry officials say that since the international organization officially decided on the name last November, they have received a number of applications from textbook companies to add "nihonium" to the periodic table of elements.
アジア初の元素「ニホニウム」の命名式典に皇太子さまが出席されました。
Dec 18
A Russian Soyuz spacecraft was launched from the Baikonur Cosmodrome in Kazakhstan at 1:21 PM, local time, on Sunday.
(NHK)
Dec 18
A fire broke out at a three-story reinforced concrete building housing an adult entertainment shop in the eastern Japan city of Saitama on Sunday afternoon, leaving four people dead and one person unconscious and in critical condition, local police and fire authorities said.
(Jiji)
Dec 17
Police in Abashiri, Hokkaido, have arrested a 78-year-old man on suspicion of assault after he choked a 62-year-old taxi driver.
(Japan Today)
Dec 17
A ski resort opened in western Japan's Hyogo Prefecture on Saturday, with its operator and the local government saying it is the country's first new facility to be opened to skiers and snowboarders in 14 years.
(Japan Today)
Dec 17
A 27-year-old man was arrested Saturday on suspicion of kidnapping a 14-year-old girl in Fukui Prefecture and taking her to his home in Aichi Prefecture, police said.
(Japan Today)
Dec 17
The operator of Japan's only "baby hatch" said Saturday that the nation should allow women to give birth anonymously at hospitals in cases of unwanted pregnancy, while ensuring the children's right to learn their mother's identity after they grow up.
(Japan Times)
Dec 16
A funeral home set to open soon in Japan plans to provide the country's first-ever drive-through service.
(NHK)
Dec 16
Japan's Coast Guard has released video footage of North Korean boats illegally fishing in Japan's exclusive economic zone.
(NHK)
Dec 16
The Japanese government is planning to revise steps that local governments should take to protect residents in case of armed attack. The move is in response to North Korea's continued development of ballistic missiles.
(NHK)
Dec 16
At the opening of his trial on Friday, an 18-year-old boy admitted to stabbing a woman to death before dumping her body in Ryugasaki City last year, reports Jiji Press
(tokyoreporter.com)
---