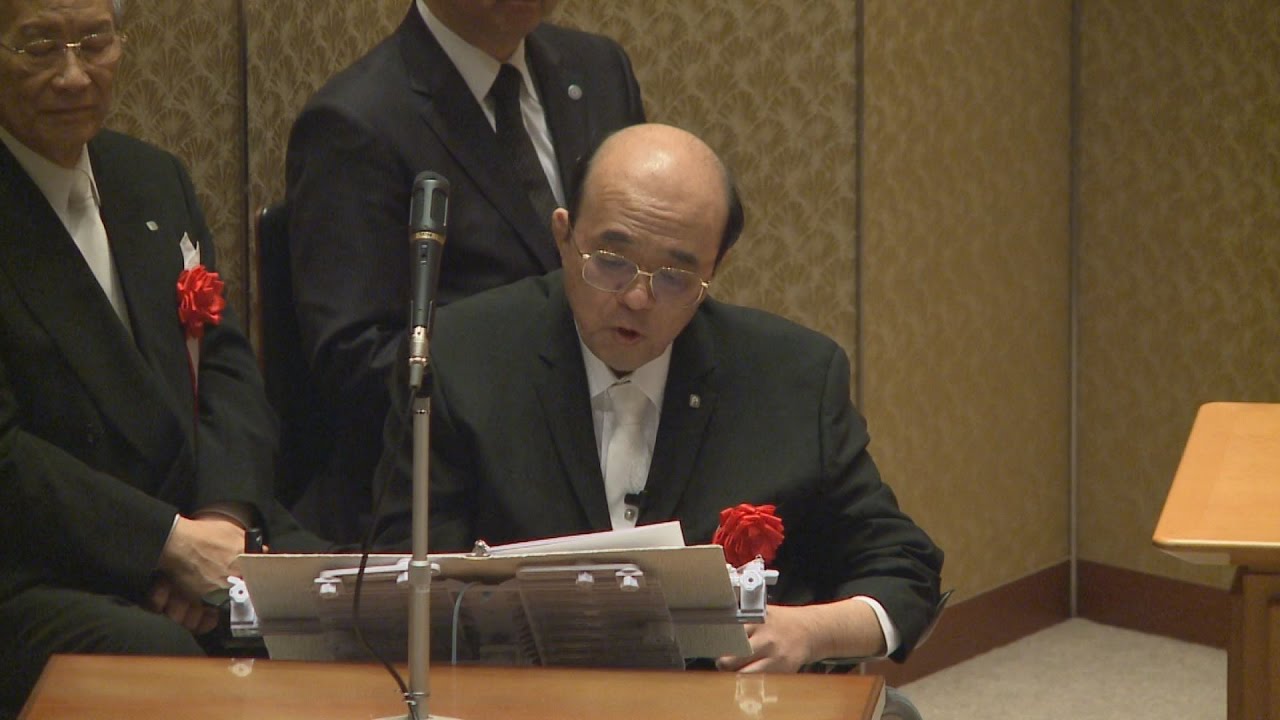 A naming ceremony has been held in Tokyo for an atomic element discovered by Japanese researchers.
The name of element 113, "nihonium," comes from the word "Nihon," which means "Japan" in Japanese. The element was artificially created by a team at Japan's RIKEN institute 13 years ago.
Japan's Crown Prince Naruhito attended the ceremony on Tuesday.
The Crown Prince said the name is proof that Japan's scientific technology is at the cutting edge of the world. He added that the progress was an inspiration to young people.
The president of the International Union of Pure and Applied Chemistry, Natalia Tarasova, then declared the naming of "nihonium." She added that it was the first element found in Asia.
The leader of the research team, Kyushu University professor Kosuke Morita, said the group decided on the name "nihonium" with respect for their predecessors, as well as in gratitude for the support from the Japanese people.
Japanese science ministry officials say that since the international organization officially decided on the name last November, they have received a number of applications from textbook companies to add "nihonium" to the periodic table of elements.
アジア初の元素「ニホニウム」の命名式典に皇太子さまが出席されました。
Mar 24
A host of tourists and work trainees in Japan sought refugee status in Japan last year, fueling a jump in applications.
(Nikkei)
Mar 24
Tokyo Metropolitan Police have arrested a 20-year-old man for allegedly assaulting a high school girl in an attempt to steal her underwear in Kita Ward, reports the Sankei Shimbun
(tokyoreporter.com)
Mar 24
The US military has shown to the media for the first time F-35B fighter jets deployed in Japan.
(NHK)
Mar 24
In a move that may touch off a realignment in the cryptocurrency exchange business, Yahoo Japan next month will acquire 40% of operator BitARG Exchange Tokyo, then launch a full-blown exchange in April 2019 or later.
(Nikkei)
Mar 24
Chiba Prefectural Police on Friday referred a 33-year-old motorcyclist to prosecutors for allegedly hitting a speed of 239 kilometers per hour on an expressway near Tokyo last year, reports TV Asahi
(tokyoreporter.com)
Mar 24
Police in Ichihara, Chiba Prefecture, have arrested an unemployed 39-year-old man on suspicion of corpse abandonment after his wife was found dead inside a car.
(Japan Today)
Mar 24
Tokyo Metropolitan Police have arrested a female Korean national for allegedly dumping the corpse of her newborn baby boy in the Kabukicho red-light district of Shinjuku Ward last year, reports the Sankei Shimbun
(tokyoreporter.com)
Mar 24
Japanese public prosecutors indicted four major general contractors on Friday for rigging bids in the Chuo Shinkansen high-speed magnetic levitation railway project in violation of the antimonopoly law.
(Jiji)
Mar 24
Japanese precision equipment firm Ricoh says it will report a record loss for the fiscal year ending in March. This is due to a slump in its business in the United States.
(NHK)
Mar 24
Tokyo Customs and the conservation group WWF Japan launched a campaign Friday to warn foreign visitors about traveling with souvenirs made from ivory, notifying them that it is illegal to depart with such products.
(Japan Today)
---