Some countries and regions still maintain import bans on Japanese fishery and agricultural products, six years after Japan's worst nuclear accident at Tokyo Electric Power Company Holdings Inc.'s <9501> disaster-stricken Fukushima No. 1 plant.
Safety concerns over Japanese products remain especially strong in China and other neighboring economies, leaving Japanese fishery and farm producers mired in tough business conditions.
There are signs of hope, however, with some producers enjoying export growth after exploring new markets, industry sources said.
Miyagi Prefecture was the largest producer of sea squirts before the March 2011 earthquake and tsunami. Some 70 pct of Japan's production of sea squirts was exported to South Korea.
But in 2013, South Korea stopped imports of fishery products from eight prefectures in Japan, including Miyagi, Iwate and Fukushima, the three northeastern prefectures hit hardest by the disaster.
Oct 20
Nissan Motor has just announced it will suspend domestic shipments of vehicles from all 6 factories in Japan.
(NHK)
Oct 19
Toyota Motor Corp. is set to unveil a fuel cell concept car that aims to offer 50 percent more driving range than its current hydrogen-powered sedan in a technology push that defies a rising wave of battery-powered vehicles.
(Japan Times)
Oct 18
The Japan Tourism Agency will tighten regulations for travel agencies to protect tourists in the wake of Tellmeclub's bankruptcy in March.
(Japan Times)
Oct 18
The government will try to minimize restrictions placed on the private lodging business by municipalities concerned about noise and traffic jams in residential areas, officials said Tuesday.
(Japan Times)
Oct 17
Corporate enfant terrible, Takafumi Horie, built one of Japan's most successful internet businesses, stood for the Diet, went to prison and started a space company that aims to put the country's first privately funded rocket into orbit. Now he has a new frontier: cattle.
(Japan Times)
Oct 16
Before Hisashi Kanbe in 2013 introduced BakeryScan, the world's first image recognition checkout system designed specifically for bread, it was the job of every bakery worker in Japan to memorize the assorted prices of each baked good - from baguettes back to bagels.
(Japan Times)
Oct 14
Japan's Kobe Steel Ltd. said Friday that it has confirmed misconduct including data falsification on nine more products including mainstay steels, in its internal investigation following the initial revelations of data fraud cases.
(Jiji)
Oct 13
So imagine you're sitting in Starbucks, sipping hojicha roasted green tea Frappuccinos and making progress on your current project for that sweet, sweet telecommuting job you've landed.
(Japan Today)
Oct 12
In a tweet posted on 9 October, McDonald's Japan announced that their coffee has undergone a revamp to give it "the richest taste and aroma in McHistory."
(rocketnews24.com)
Oct 12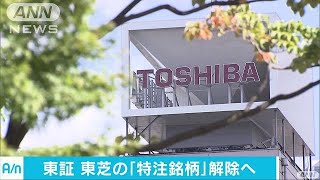 The Tokyo Stock Exchange said Wednesday that it will end the designation of Toshiba Corp. <6502> as a "security on alert" on Thursday, allowing the troubled electronics and machinery giant to remain listed for the time being.
(Jiji)
---