Some countries and regions still maintain import bans on Japanese fishery and agricultural products, six years after Japan's worst nuclear accident at Tokyo Electric Power Company Holdings Inc.'s <9501> disaster-stricken Fukushima No. 1 plant.
Safety concerns over Japanese products remain especially strong in China and other neighboring economies, leaving Japanese fishery and farm producers mired in tough business conditions.
There are signs of hope, however, with some producers enjoying export growth after exploring new markets, industry sources said.
Miyagi Prefecture was the largest producer of sea squirts before the March 2011 earthquake and tsunami. Some 70 pct of Japan's production of sea squirts was exported to South Korea.
But in 2013, South Korea stopped imports of fishery products from eight prefectures in Japan, including Miyagi, Iwate and Fukushima, the three northeastern prefectures hit hardest by the disaster.
Apr 30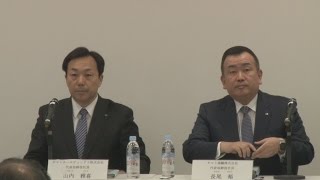 Leading parcel delivery firm Yamato Transport Co. said Friday that it will raise its basic tariff for retail customers by ¥140-¥180 excluding tax in September, marking its first rate hike in 27 years.
(the-japan-news.com)
Apr 28
The Tokyo District Court has ordered former executives of Japan's major precision equipment firm Olympus Corporation to compensate the company for covering up massive losses.
(NHK)
Apr 27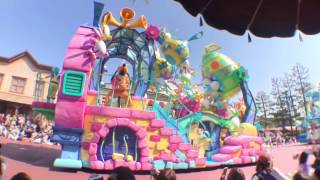 Apparently nobody goes to Tokyo Disney Resort anymore -- because it's too crowded.
(Nikkei)
Apr 27
Legions of Japanese crisps addicts are suffering and it doesn't look like they'll be getting their full fix anytime soon.
(Japan Today)
Apr 26
Lingerie make Triumph on Wednesday announced the creation a special bra in honor of an initiative designed to encourage company employees to leave the office early prior to the weekend, reports TV Asahi
(tokyoreporter.com)
Apr 26
Japan Post Holdings says it expects to book a net loss of about 360 million dollars for the business year that ended in March.
(NHK)
Apr 26
Japan's growing labor shortage threatens the nation's ubiquitous convenience stores, whose business model relies on an army of part-timers packing bento lunch boxes, manning cash registers and delivering goods 24/7.
(Japan Today)
Apr 25
The labor ministry referred advertising agency Dentsu Inc. and three officials from its offices in Nagoya, Osaka and Kyoto to prosecutors on Tuesday on suspicion of violating the Labor Standards Law by making employees work overtime beyond legal limits.
(Japan Times)
Apr 25
Airbnb estimates that its services contributed 920 billion yen ($8.35 billion) to the Japanese economy in 2016, up 80% from the previous year, as foreign users took advantage of affordable lodging in big cities and rural areas.
(Nikkei)
Apr 25
The Japanese government on Monday filed a candidacy for the western Japan city of Osaka to host the 2025 World Exposition with the Bureau International des Expositions in Paris.
(Jiji)
---