The chairman of an educational body embroiled in a scandal involving a land deal for a private elementary school told the Diet on Thursday that he received a donation from Prime Minister Shinzo Abe, reports Sankei Sports.
Yasunori Kagoike, the chairman of Moritomo Gakuen, told the Budget Committee of the uppder house of the Diet that Abe granted a donation for the school.
Over the past month, Moritomo Gakuen has been embroiled in a scandal over its purchase of government-owned land in Osaka's Toyonaka City from the Ministry of Finance at a price far below market value for the school, which it planned to open on the site in the spring.
Due to the controversy, Kagoike earlier this week announced the cancellation of the application to open the school.
The school is affiliated with Nippon Kaigi, or Japan Conference, which aims for "a beautiful, traditional sovereignty for Japan's future." Given that Abe is an adviser for Nippon Kaigi, there has been speculation that his administration was behind the low-ball price paid for the land.
Abe, however, has denied such involvement and vowed to resign if proven true. "I clearly state that I will definitely quit as prime minister and a member of the Diet if me or my wife were to have been involved," Abe said in the Diet in February.
Abe's wife, Akie, was once listed on the school's website as its honorary principal. She has since withdrawn that title.
Update: Yoshihide Suga, Chief Cabinet Secretary, has denied the donation took place, reports TBS News (Mar. 16). "A donation was not made by the prime minister, his wife, his office or via a third party," Suga said.
森友学園の籠池理事長が「100万円の寄付を受けた」と語ったことについて、安倍総理大臣が記者団の質問に答えました。
Aug 22
Japanese folk singer Chiharu Matsuyama sang his hit song on a plane that remained grounded over an hour past its departure time at a Hokkaido airport Sunday, in a bid to ease passengers' irritation, according to All Nippon Airways Co.
(Japan Times)
Aug 22
A 5-year-old girl is in critical condition and two others are severely ill after eating a supermarket potato salad product infected with O-157 E. coli, Saitama Prefecture said Monday.
(Japan Times)
Aug 22
Hyogo Prefectural Police are searching for a man suspected in the robbery of an outlet of discount department store chain Don Quijote in Kobe early Monday, reports TV Asahi.
(tokyoreporter.com)
Aug 22
Japan's Defense Ministry plans to request a record budget for the next fiscal year as North Korea continues its nuclear and missile programs.
(NHK)
Aug 22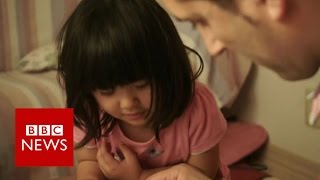 A first batch of 20 Syrian refugees will be admitted to graduate schools in Japan this autumn under a Japanese government initiative announced last year.
(Jiji)
Aug 22
The U.S. Marine Corps' MV-22 Osprey tilt-rotor aircraft made its first night flights in the northernmost Japan prefecture of Hokkaido on Monday as part of an ongoing joint military exercise.
(Jiji)
Aug 22
The National Cancer Center will establish a system for cooperating on the development of cancer drugs with four medical institutions in South Korea, Taiwan, Singapore and Hong Kong, The Yomiuri Shimbun has learned. The scheme aims to expedite the approval of new drugs.
(the-japan-news.com)
Aug 22
The operator of the crippled Fukushima Daiichi nuclear plant will begin the final phase of creating an underground ice wall on Tuesday.
(NHK)
Aug 21
Prosecutors in Osaka have indicted the former head of a school operator and his wife on fraud charges. The couple is at the center of a controversial deal to acquire state land.
(NHK)
Aug 21
The Miyagi Prefectural Government said Monday it will remove an online tourism promotional video that has been criticized as sexually suggestive.
(Japan Times)
---