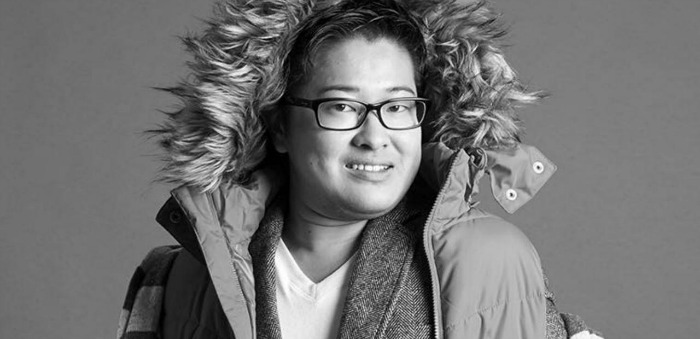 Japan has become the first nation in the world to appoint a transgender politician. 25-year-old Tomoya Hosoda was elected Councillor to the city of Iruma, Kanto after winning 21 out of 22 seats in the elections.
As reported by the Japanese media, Hosoda will not only work toward LGBTQ rights, but also advocate for the rights of the differently-abled and the elderly.
Hosoda came out in 2015 after which he officially changed his name and gender in the family registry. He has now become the second transgender politician in Japan after Kamikawa Aya, a transgender female who was appointed to Tokyo's municipal office in 2003.
Mar 25
Japan's Liberal Democratic Party on Friday submitted a record of email exchanges in which Akie Abe, Prime Minister Shinzo Abe's wife, denies her alleged payment of one million yen to an embattled school operator.
(Jiji)
Mar 25
Japanese Defense Minister Tomomi Inada ordered the Ground Self-Defense Force on Friday to withdraw its engineering troops taking part in a U.N. peacekeeping mission in South Sudan by the end of May.
(Jiji)
Mar 24
Prime Minister Shinzo Abe has denied that he or his wife had any involvement in the controversial sale of state-owned land in Osaka Prefecture, western Japan.
(NHK)
Mar 24
An educator accused of using his clout to curry favor with Japanese politicians, including the first family, told lawmakers under oath Thursday that he believes political intervention helped him secure a deal to purchase land from the government.
(CNN)
Mar 24
North Korea accused Japan of espionage on Thursday, nearly a week after Tokyo placed a reconnaissance satellite into orbit.
(UPI)
Mar 23
The head of a scandal-hit school operator has told the Diet that he received a donation of one million yen, or about 9,000 dollars, from the wife of Prime Minister Shinzo Abe.
(NHK)
Mar 23
Japan's second big helicopter carrier, the Kaga, entered service on Wednesday, giving the nation's military greater ability to deploy beyond its shores as it pushes back against China's growing influence in Asia.
(Japan Today)
Mar 22
An Osaka court has approved the temporary seizure of real estate owned by Moritomo Gakuen, at the request of a contractor the private school operator had hired to build an elementary school.
(NHK)
Mar 22
The municipal government of Sapporo in Hokkaido said Tuesday it plans to officially recognize same-sex partnerships between gay, lesbian, bisexual and transgender couples from June, becoming the first major city in Japan to do so.
(Kyodo)
Mar 21
The foreign ministers of Japan and Russia have confirmed plans for Prime Minister Shinzo Abe to visit Russia in late April for talks with President Vladimir Putin.
(NHK)
---