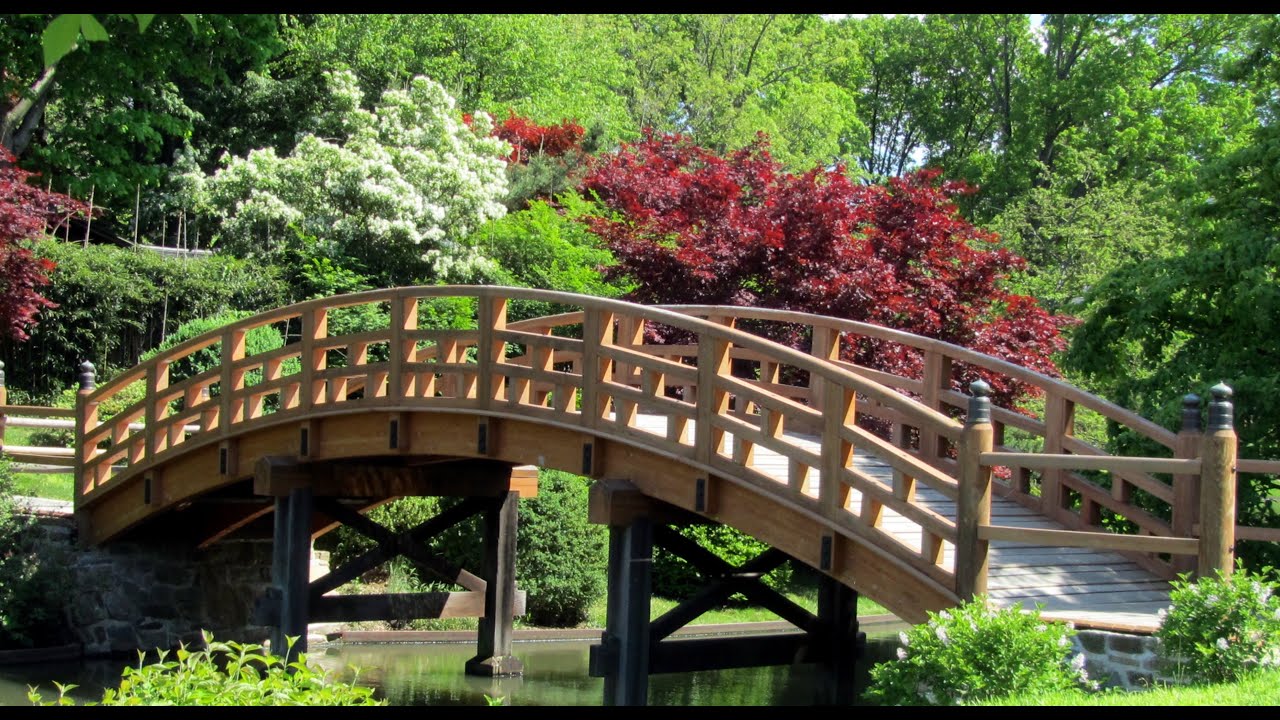 Japan's Ministry of Land, Infrastructure, Transport and Tourism will take on projects to restore Japanese gardens in foreign countries.
In fiscal 2017, which starts next month, the ministry plans to send landscape engineers and other experts from Japan to two or three such gardens in North American or European countries as model projects, officials said.
The specialists are expected to craft restoration plans by examining the situation of the overseas gardens at first hand.
The ministry will also consider drawing up manuals for each of the Japanese gardens abroad so that local people can maintain and manage them properly.
Currently, the number of Japanese gardens abroad is estimated at over 500, mainly in North America. Such gardens were mainly created for such occasions as World Expositions and the establishment of sister-city links.
Dec 15
Japanese authorities have found 4 bodies in 2 wooden boats that washed ashore on the Sea of Japan coast in Akita City, Akita Prefecture.
(NHK)
Dec 15
Emperor Akihito wishes to step down in an abdication ceremony that is "as simple as possible," without inviting foreign guests and holding a parade, the head of the Imperial Household Agency said Thursday.
(Japan Today)
Dec 14
Officials from a Japanese train operator say a crack was found near the welded joint of one of the key parts and the undercarriage of a Shinkansen bullet train.
(NHK)
Dec 14
For the first time, a Japanese high court has ordered the operator of a nuclear plant not to restart a reactor.
(NHK)
Dec 14
The average life expectancy in 2015 for Japanese men was highest in Shiga Prefecture, western Japan, at 81.78 years, a health ministry survey showed Wednesday.
(Jiji)
Dec 14
Japan's Supreme Court has upheld a lower court ruling finding the mayor of Minokamo in Gifu Prefecture, central Japan, guilty of receiving bribes.
(Jiji)
Dec 14
A total of 83 wooden boats apparently from North Korea have been found drifting in the Sea of Japan or to the Japanese coast so far this year, the highest figure since comparable data become available in 2013, the Japan Coast Guard said Wednesday.
(Jiji)
Dec 13
A window from a US military helicopter has fallen onto the grounds of an elementary school in Okinawa, Japan's southern prefecture.
(NHK)
Dec 11
Prosecutors investigating Obayashi Corp. suspect the major construction firm rigged a bid for the building of a maglev train station emergency exit, with one of the company's vice presidents brought in voluntarily for questioning about the matter, sources close to the case said Sunday.
(Japan Times)
Dec 10
Tokyo Metropolitan Police on Friday raided an office of extremist group Chukaku-ha in Edogawa Ward over harboring a wanted activist, reports TV Asahi
(tokyoreporter.com)
---