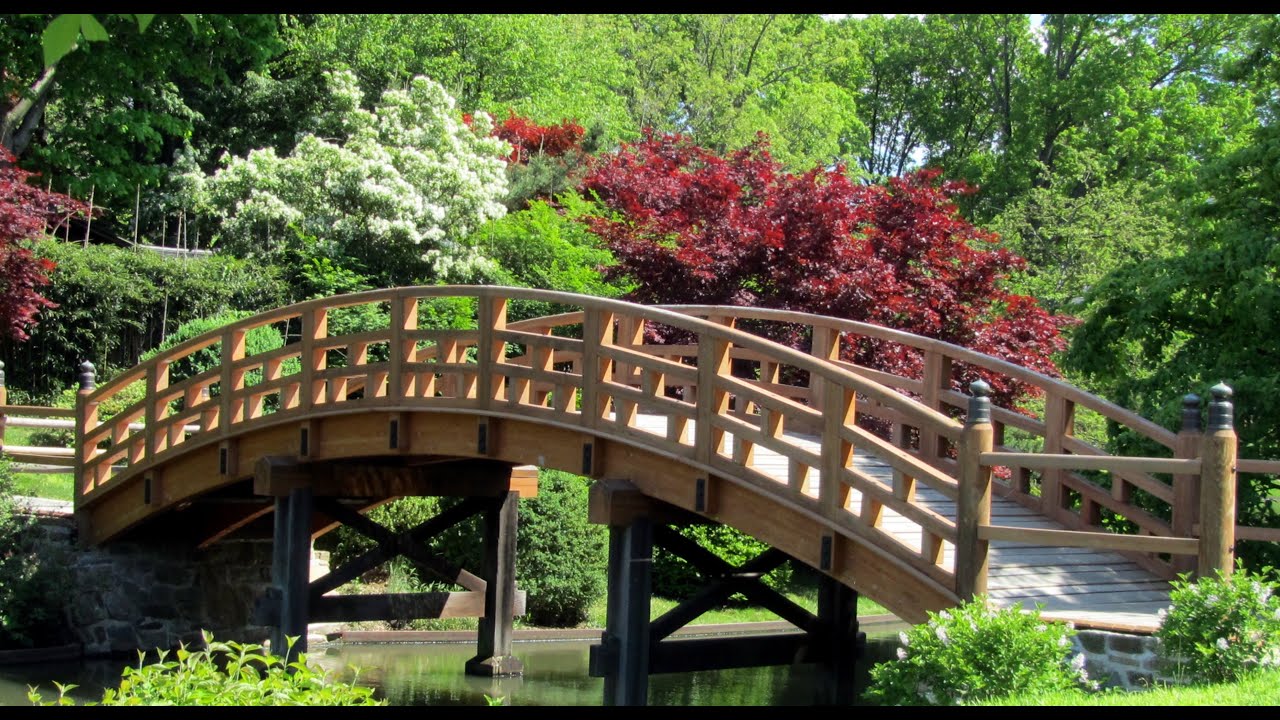 Japan's Ministry of Land, Infrastructure, Transport and Tourism will take on projects to restore Japanese gardens in foreign countries.
In fiscal 2017, which starts next month, the ministry plans to send landscape engineers and other experts from Japan to two or three such gardens in North American or European countries as model projects, officials said.
The specialists are expected to craft restoration plans by examining the situation of the overseas gardens at first hand.
The ministry will also consider drawing up manuals for each of the Japanese gardens abroad so that local people can maintain and manage them properly.
Currently, the number of Japanese gardens abroad is estimated at over 500, mainly in North America. Such gardens were mainly created for such occasions as World Expositions and the establishment of sister-city links.
Apr 30
Participants in a large-scale May Day rally in Tokyo on Saturday called for eliminating long working hours and correcting unreasonable pay gaps.
(Jiji)
Apr 30
Japanese Prime Minister Shinzo Abe has strongly condemned North Korea's latest firing of a ballistic missile.
(NHK)
Apr 30
Historic buildings and artifacts in Nikko, north of Tokyo, are taking on a new glow during the spring holiday season.
(NHK)
Apr 29
Tokyo Metro Co. briefly suspended all subway services on Saturday morning following news reports on a ballistic missile launch by North Korea.
(Jiji)
Apr 29
About 60 pct of teachers at public junior high schools in Japan worked at least 60 hours per week in fiscal 2016, beyond the dividing line used by the state for determining death from overwork, an education ministry survey revealed Friday.
(Jiji)
Apr 29
Japanese Prime Minister Shinzo Abe and his British counterpart, Theresa May, agreed at a meeting in London on Friday that their countries will work together to promote free trade at a time when protectionist moves are growing in the world.
(Jiji)
Apr 28
Mount Sakurajima had its first major eruption in nine months on Friday, sending a plume of ash high over Kagoshima Prefecture, the Meteorological Agency said.
(Japan Times)
Apr 28
The possibility of a powerful earthquake of lower 6 or above on the Japanese seismic intensity scale of 7 occurring in the next 30 years has slightly increased, mainly on the Pacific side of Japan, a government report showed Thursday.
(Jiji)
Apr 28
Japanese researchers said Thursday they have unearthed the remains of an 8-meter-long Hadrosaurid, dating from around 72 million years ago, in the mountains of Hokkaido, making it the largest fossilized dinosaur skeleton discovered in the country.
(Japan Times)
Apr 28
A Japanese professional soccer club has banned a group of supporters from stadiums indefinitely for waving a flag that indicated a political ideology.
(NHK)
---