Cherry trees are in full bloom at the Fukushima Daiichi nuclear power plant in northeastern Japan.
About 400 of the trees are in the premises of the plant that was severely damaged in the nuclear accident in 2011.
A road at the plant is called "Cherry Street", with trees running along it for 400 meters.
The street is about 1.5 kilometers from the reactor buildings, but workers have been able to walk there without face masks or other protective gear since the area was decontaminated.
May 29
An ancient ball game known as "kemari" was staged at a major shrine in Nara. The event held at Kasugataisha shrine is named "Manyo-kemari".
(NHK)
May 29
While the number of foreign tourists to Japan increases, operators of bathhouses and other such facilities are perplexed, after the government approved a written statement that said access to public bathing facilities should not be restricted just because customers having tattoos, at a Cabinet meeting in February.
(the-japan-news.com)
May 27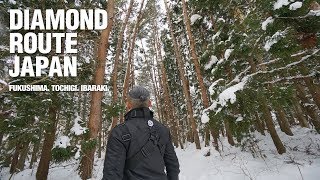 With the aim of revitalizing its tourism industry in the wake of the 2011 Great East Japan Earthquake, Fukushima Prefecture is teaming up with neighboring Ibaraki and Tochigi prefectures to establish a so-called "Diamond Route" to serve as an inbound tourism route linking major sightseeing spots.
(the-japan-news.com)
May 27
A former juvenile prison in the city of Nara in western Japan, built in 1908 and designated as an important cultural asset, will be converted into a hotel, the Justice Ministry said Friday.
(Jiji)
May 26
Outdoor theme park Legoland Japan on Thursday started selling one-day family tickets that offer discounts of up to 25 percent in response to complaints about higher fees compared with other parks.
(Japan Times)
May 25
I hope you're hungry because we're about the go on a street food eating binge on Hiroshima's amazing island, Miyajima.
(ONLY in JAPAN)
May 25
There's never a bad time to visit Japan's former capital, but May is an especially good time.
(rocketnews24.com)
May 24
Budget carrier Peach Aviation is set to become Japan's first airline to accept bitcoin as payment for tickets.
(NHK)
May 24
Tokyo's Ueno Zoo said Tuesday it will suspend the public viewing of giant panda Shin Shin from Thursday as chances of her pregnancy have increased.
(Jiji)
May 22
An annual event to taste the regional fish specialty of katsuo, or bonito, was held in Kochi Prefecture, western Japan, on Sunday.
(NHK)
---