The world champion All Blacks will face Japan in a test match next year before heading to Europe for their end-of-season tour in an effort to boost interest ahead of the 2019 Rugby World Cup in the country.
Steve Hansen's side will meet the Brave Blossoms at a yet-to-be-decided venue on Nov. 3, a match that could be followed by a heavyweight clash against England at Twickenham.
Hansen used New Zealand's 2014 northern hemisphere tour to replicate conditions he expected to encounter in the final weeks of the 2015 Rugby World Cup, and said the Japan game would help with preparations for the global showpiece.
The two sides have met five times previously, although the first two games in Japan in 1987 were not accorded test status. Their first official test was at the 1995 Rugby World Cup in South Africa, where the All Blacks won 145-17.
They also met in the 2011 tournament in New Zealand, where the All Blacks won 83-7, before they recorded a 54-6 victory in Tokyo in 2013.
Nov 19
Police in Tokyo on Saturday arrested an unemployed 42-year-old man of no fixed address on suspicion of killing a 61-year-old homeless man on a riverbank in Katsushika Ward.
(Japan Today)
Nov 19
A man died Saturday after falling off a cliff while competing in a trail running race in Saitama Prefecture, police said.
(Japan Times)
Nov 19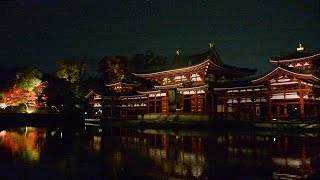 The Phoenix Hall of Byodoin temple, a UNESCO World Heritage site in Uji, Kyoto Prefecture, glows at night during a trial illumination on Friday.
(the-japan-news.com)
Nov 19
Despite their magical reputation, shooting stars are just pieces of space debris from millimeters to a few centimeters thick that fly into Earth's atmosphere and brightly burn up into nothing.
(rocketnews24.com)
Nov 19
Chiba Prefectural Police have arrested a 33-year-old man for allegedly selling cash above face value using marketplace app Mercari and collecting interest exceeding the legal interest rate, reports TV Asahi
(tokyoreporter.com)
Nov 18
Japan's national broadcaster NHK has unveiled this year's lineup for its annual New Year's Eve music show "Kohaku Uta Gassen" (Red and White Song Battle), featuring 10 new groups and singers.
(Japan Today)
Nov 18
Yokozuna Grand Champion Harumafuji has reportedly told police that he hit a lower-ranked wrestler with his bare hands, not with a beer bottle as was reported.
(NHK)
Nov 18
An apology by a Japanese railroad operator for a train's early departure has attracted the attention of foreign media.
(NHK)
Nov 18
The overall number of crimes committed in Japan continued to drop in 2016, falling below the 1 million mark for the first time in the postwar era, according to the annual White Paper on Crime released Friday by the Justice Ministry.
(Japan Times)
Nov 18
After beginning service in Japan in 2011, Naver Corporation's Line messaging app quickly become one of the most popular ways to stay connected to personal acquaintances.
(Japan Today)
---