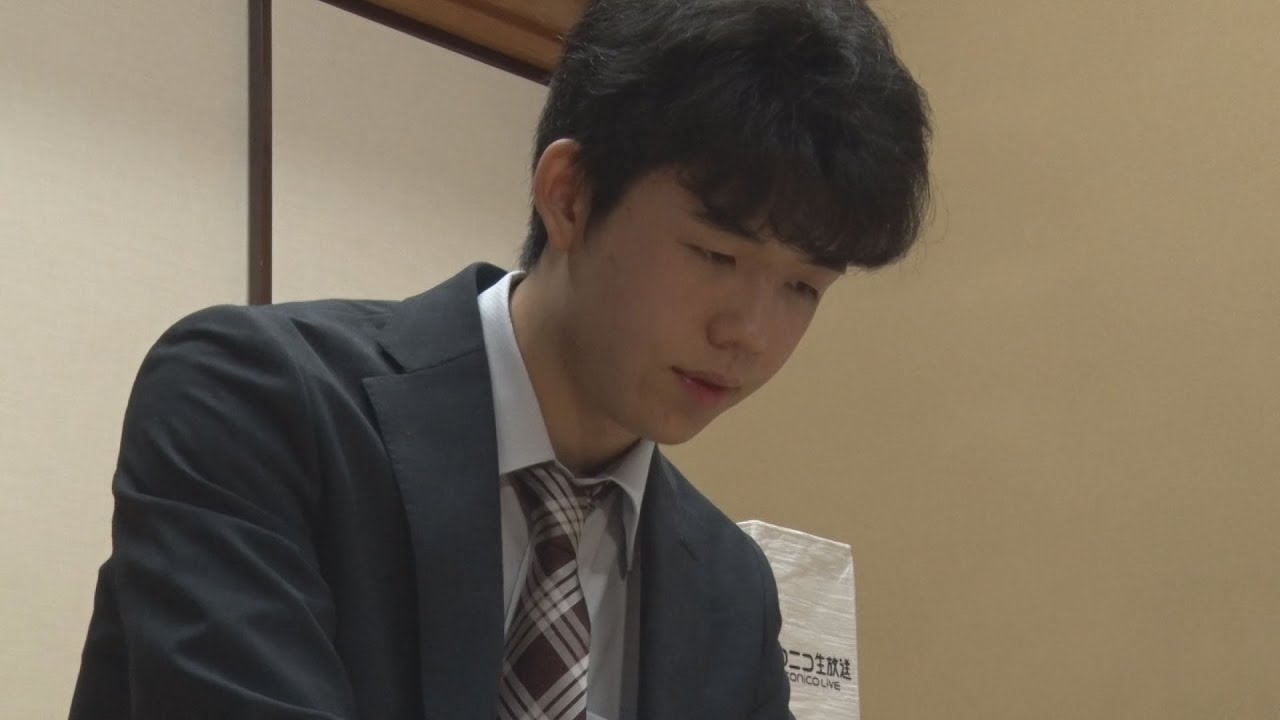 Sota Fujii, the youngest professional shogi player, marked the 25th straight victory on Saturday, making his official winning streak since turning a pro the second longest in history.
With four more wins, 14-year-old fourth-dan Fujii will replace eighth-dan Hiroshi Kamiya, 56, as a player with the record winning run.
In Tokyo on Saturday, Fujii beat two same-dan rivals Hirotaka Kajiura, 21, and Ryuma Tonari, 27, in the first and second qualifying rounds for the Eio title, respectively.
Making his pro debut in December last year, Fujii, a junior high school third grader, won the 11th straight game to rewrite the winning streak record for a debutant in April and achieved the third most victories in a row on Wednesday.
His next match is slated for Thursday. If he continues to win, he can play in a qualifier for the Osho title to mark his 28th official game on June 21.
将棋の最年少プロ棋士、藤井聡太四段(14)は10日、東京都渋谷区の将棋会館で指された叡王戦予選で都成竜馬四段(27)を破り、公式戦の連勝記録で丸山忠久九段(46)を抜き、歴代単独2位の25連勝を達成した。連勝記録の1位は、神谷広志八段(56)が1987年に達成した28連勝。
Dec 17
A ski resort opened in western Japan's Hyogo Prefecture on Saturday, with its operator and the local government saying it is the country's first new facility to be opened to skiers and snowboarders in 14 years.
(Japan Today)
Dec 17
A 27-year-old man was arrested Saturday on suspicion of kidnapping a 14-year-old girl in Fukui Prefecture and taking her to his home in Aichi Prefecture, police said.
(Japan Today)
Dec 17
The operator of Japan's only "baby hatch" said Saturday that the nation should allow women to give birth anonymously at hospitals in cases of unwanted pregnancy, while ensuring the children's right to learn their mother's identity after they grow up.
(Japan Times)
Dec 16
A funeral home set to open soon in Japan plans to provide the country's first-ever drive-through service.
(NHK)
Dec 16
Japan's Coast Guard has released video footage of North Korean boats illegally fishing in Japan's exclusive economic zone.
(NHK)
Dec 16
At the opening of his trial on Friday, an 18-year-old boy admitted to stabbing a woman to death before dumping her body in Ryugasaki City last year, reports Jiji Press
(tokyoreporter.com)
Dec 16
Police said Friday that two glass windows and a glass door on train cars on the JR Musashino Line were shattered by stones thrown through them on Wednesday and Thursday nights.
(Japan Today)
Dec 15
Japanese authorities have found 4 bodies in 2 wooden boats that washed ashore on the Sea of Japan coast in Akita City, Akita Prefecture.
(NHK)
Dec 14
Officials from a Japanese train operator say a crack was found near the welded joint of one of the key parts and the undercarriage of a Shinkansen bullet train.
(NHK)
Dec 14
Japan's Supreme Court has upheld a lower court ruling finding the mayor of Minokamo in Gifu Prefecture, central Japan, guilty of receiving bribes.
(Jiji)
---