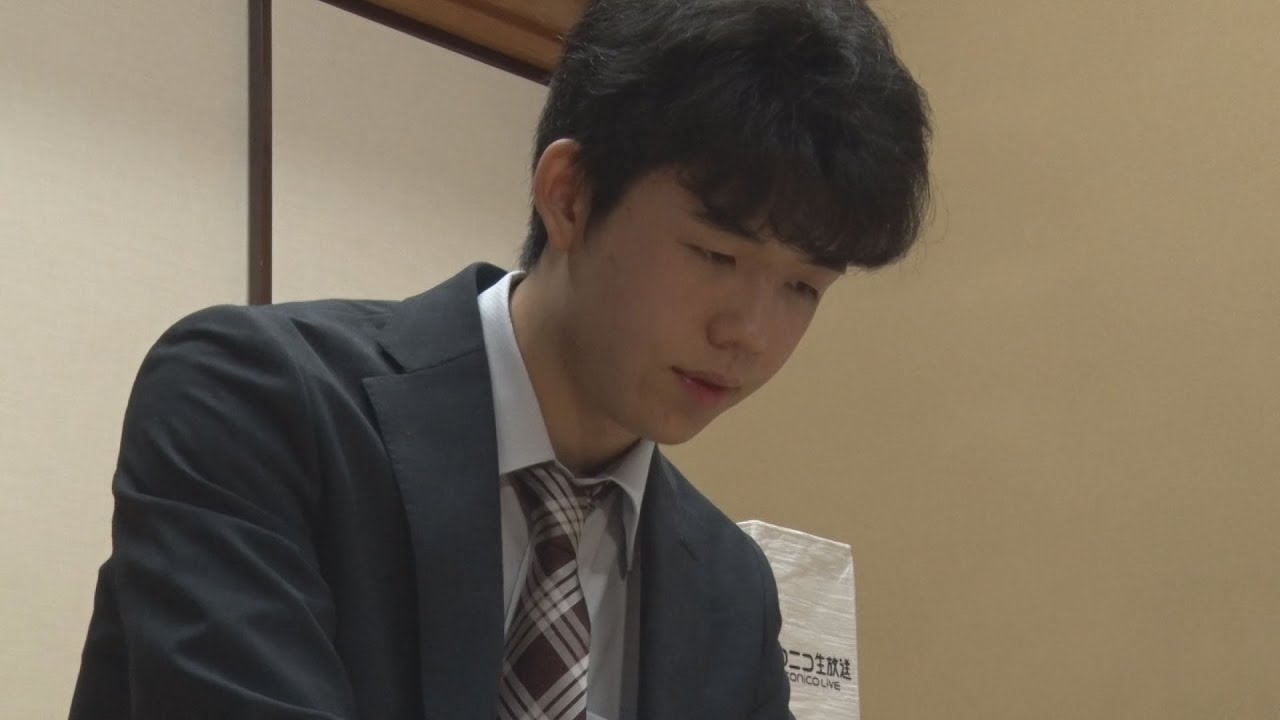 Sota Fujii, the youngest professional shogi player, marked the 25th straight victory on Saturday, making his official winning streak since turning a pro the second longest in history.
With four more wins, 14-year-old fourth-dan Fujii will replace eighth-dan Hiroshi Kamiya, 56, as a player with the record winning run.
In Tokyo on Saturday, Fujii beat two same-dan rivals Hirotaka Kajiura, 21, and Ryuma Tonari, 27, in the first and second qualifying rounds for the Eio title, respectively.
Making his pro debut in December last year, Fujii, a junior high school third grader, won the 11th straight game to rewrite the winning streak record for a debutant in April and achieved the third most victories in a row on Wednesday.
His next match is slated for Thursday. If he continues to win, he can play in a qualifier for the Osho title to mark his 28th official game on June 21.
将棋の最年少プロ棋士、藤井聡太四段(14)は10日、東京都渋谷区の将棋会館で指された叡王戦予選で都成竜馬四段(27)を破り、公式戦の連勝記録で丸山忠久九段(46)を抜き、歴代単独2位の25連勝を達成した。連勝記録の1位は、神谷広志八段(56)が1987年に達成した28連勝。
Aug 22
A 5-year-old girl is in critical condition and two others are severely ill after eating a supermarket potato salad product infected with O-157 E. coli, Saitama Prefecture said Monday.
(Japan Times)
Aug 22
Hyogo Prefectural Police are searching for a man suspected in the robbery of an outlet of discount department store chain Don Quijote in Kobe early Monday, reports TV Asahi.
(tokyoreporter.com)
Aug 21
Prosecutors in Osaka have indicted the former head of a school operator and his wife on fraud charges. The couple is at the center of a controversial deal to acquire state land.
(NHK)
Aug 21
A 74-year-old man was rescued in the Northern Japan alps on Sunday, a week after going missing, police said.
(Japan Today)
Aug 20
Police and firefighters in Nikko, Tochigi Prefecture, on Sunday morning resumed their search for a 41-year-old man who went missing on Saturday night after he jumped into a river to search for his two-year–old son whom he accidentally dropped into the river from a bridge.
(Japan Today)
Aug 20
People are crowding into airports and train stations in Japan as they return from "bon" summer holiday travels.
(NHK)
Aug 20
Japan has successfully launched a rocket carrying the third satellite for its own version of a global positioning system.
(NHK)
Aug 20
Tokyo Metropolitan Police have arrested a 35-year-old man who killed a male acquaintance with a vehicle while attempting to flee police questioning in Shinjuku Ward early Saturday, reports TV Asahi.
(tokyoreporter.com)
Aug 20
Tokyo Metropolitan Police have arrested a former organized crime member who is the suspected leader of a fraud ring operating in the Kanto area, reports NHK
(tokyoreporter.com)
Aug 19
A landslide has struck four cars on a highway in central Japan.
(NHK)
---