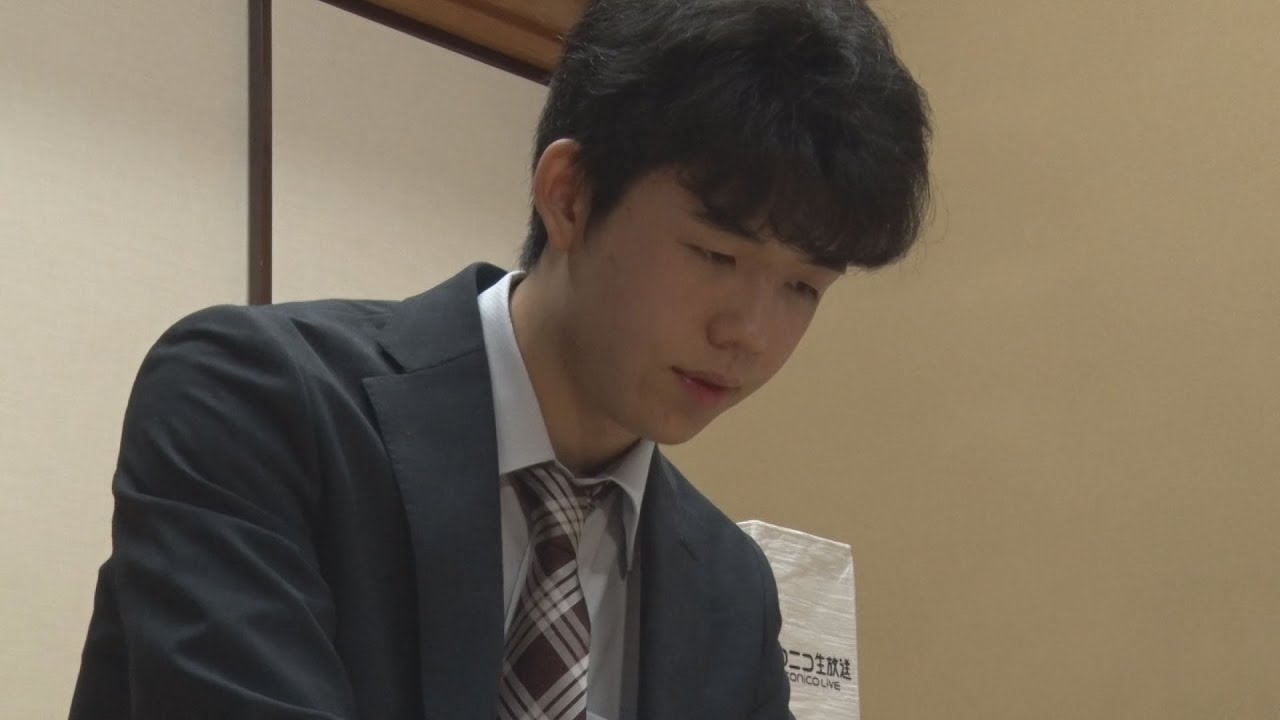 Sota Fujii, the youngest professional shogi player, marked the 25th straight victory on Saturday, making his official winning streak since turning a pro the second longest in history.
With four more wins, 14-year-old fourth-dan Fujii will replace eighth-dan Hiroshi Kamiya, 56, as a player with the record winning run.
In Tokyo on Saturday, Fujii beat two same-dan rivals Hirotaka Kajiura, 21, and Ryuma Tonari, 27, in the first and second qualifying rounds for the Eio title, respectively.
Making his pro debut in December last year, Fujii, a junior high school third grader, won the 11th straight game to rewrite the winning streak record for a debutant in April and achieved the third most victories in a row on Wednesday.
His next match is slated for Thursday. If he continues to win, he can play in a qualifier for the Osho title to mark his 28th official game on June 21.
将棋の最年少プロ棋士、藤井聡太四段(14)は10日、東京都渋谷区の将棋会館で指された叡王戦予選で都成竜馬四段(27)を破り、公式戦の連勝記録で丸山忠久九段(46)を抜き、歴代単独2位の25連勝を達成した。連勝記録の1位は、神谷広志八段(56)が1987年に達成した28連勝。
Jun 22
Tokyo Metropolitan Police have arrested two men in the alleged sexual assault of a female employee of a maid cafe in Akihabara earlier this year, reports Nikkan Sports
(tokyoreporter.com)
Jun 22
Japanese authorities have created a new map of a remote island whose area has expanded through volcanic activity.
(NHK)
Jun 22
Japan's Crown Prince Naruhito returned home on Wednesday morning from a week-long official visit to Denmark, arriving at Tokyo International Airport at Haneda on a Japanese government jet.
(Jiji)
Jun 21
Heavy rain hit a wide area on the Pacific side of the Japanese archipelago Wednesday, disrupting traffic and prompting local authorities to issue evacuation advisories for around 250,000 people in central regions due to possible flooding.
(Japan Times)
Jun 21
The nation's youngest professional shogi player, 14-year-old Sota Fujii, won his 28th straight match on Wednesday to equal the all-time winning streak in official matches of the traditional chess-like game.
(Japan Times)
Jun 21
Two men working at a waste disposal plant in Tamura City, Fukushima Prefecture, face theft charges for keeping approximately 10 million yen which they and a third worker found mixed in with collected garbage.
(Japan Today)
Jun 21
Japan's Air Self-Defense Force invited the public to view a drill for deploying ground-based PAC3 interceptor missiles.
(NHK)
Jun 21
Struggling Japanese electronics maker Toshiba says that it picked a government-led multinational consortium as the preferred bidder for the sale of its memory chip unit.
(NHK)
Jun 21
A strong earthquake hit southwestern Japan late Monday, the Japan Meteorological Agency said.
(Japan Times)
Jun 21
Tokyo Metropolitan Police have accused a man of causing injuries to a male commuter by pushing him off a station platform in Taito Ward, reports TBS News.
(tokyoreporter.com)
---