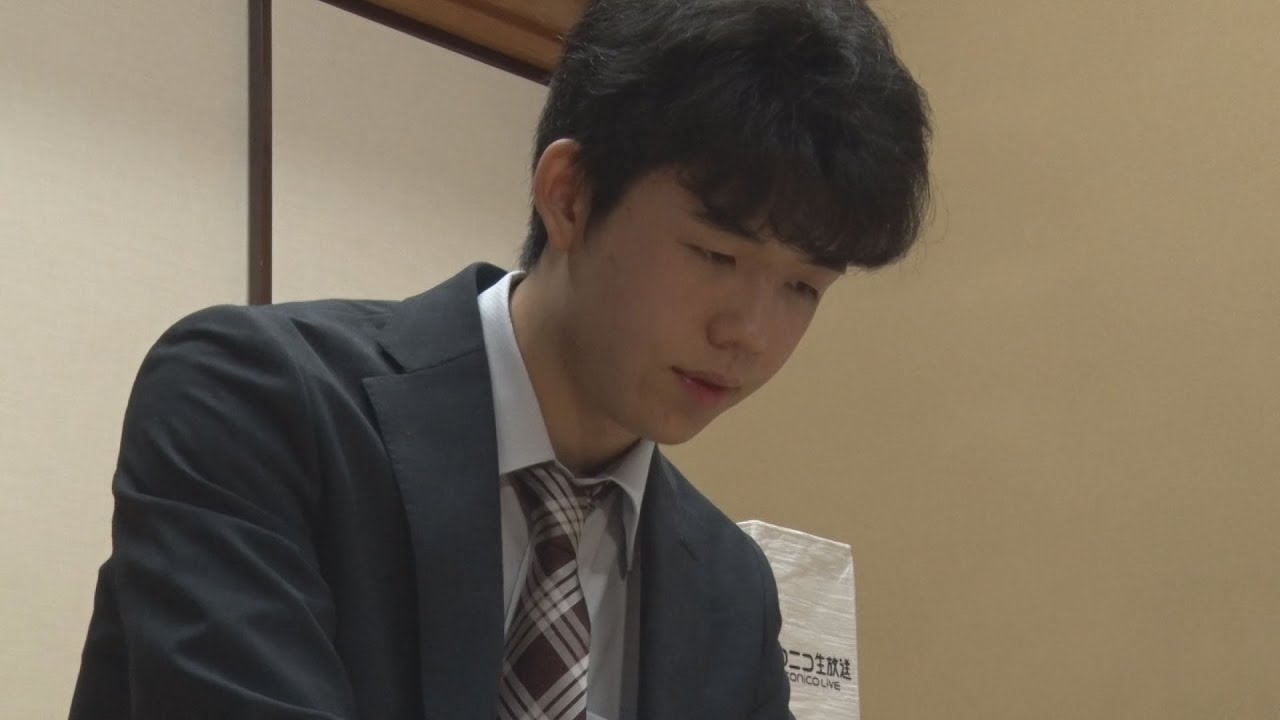 Sota Fujii, the youngest professional shogi player, marked the 25th straight victory on Saturday, making his official winning streak since turning a pro the second longest in history.
With four more wins, 14-year-old fourth-dan Fujii will replace eighth-dan Hiroshi Kamiya, 56, as a player with the record winning run.
In Tokyo on Saturday, Fujii beat two same-dan rivals Hirotaka Kajiura, 21, and Ryuma Tonari, 27, in the first and second qualifying rounds for the Eio title, respectively.
Making his pro debut in December last year, Fujii, a junior high school third grader, won the 11th straight game to rewrite the winning streak record for a debutant in April and achieved the third most victories in a row on Wednesday.
His next match is slated for Thursday. If he continues to win, he can play in a qualifier for the Osho title to mark his 28th official game on June 21.
将棋の最年少プロ棋士、藤井聡太四段(14)は10日、東京都渋谷区の将棋会館で指された叡王戦予選で都成竜馬四段(27)を破り、公式戦の連勝記録で丸山忠久九段(46)を抜き、歴代単独2位の25連勝を達成した。連勝記録の1位は、神谷広志八段(56)が1987年に達成した28連勝。
Mar 24
The US military has shown to the media for the first time F-35B fighter jets deployed in Japan.
(NHK)
Mar 24
Tokyo Metropolitan Police have arrested a female Korean national for allegedly dumping the corpse of her newborn baby boy in the Kabukicho red-light district of Shinjuku Ward last year, reports the Sankei Shimbun
(tokyoreporter.com)
Mar 24
Japanese public prosecutors indicted four major general contractors on Friday for rigging bids in the Chuo Shinkansen high-speed magnetic levitation railway project in violation of the antimonopoly law.
(Jiji)
Mar 23
A court in Japan has sentenced a former care worker to death for killing 3 elderly residents at a nursing home in Kawasaki, near Tokyo.
(NHK)
Mar 23
Police on Thursday served another arrest warrant on a 27-year-old man over the murder of a high school girl last year - the 10th arrest warrant to be served on the suspect, who has admitted to killing and dismembering nine people at his apartment near Tokyo.
(Japan Times)
Mar 22
Japanese Foreign Minister Taro Kono and his visiting Russian counterpart, Sergei Lavrov, agreed on Wednesday to accelerate talks on planned joint economic activities at the four disputed northwestern Pacific islands so that certain progress can be achieved when Japanese Prime Minister Shinzo Abe visits Russia possibly in late May.
(Jiji)
Mar 21
A female zookeeper at Ueno Zoological Gardens in Tokyo sustained injuries Tuesday after a gorilla bit her right arm, police said.
(Japan Today)
Mar 20
Police said Monday they have arrested three Taiwanese women for allegedly attempting to smuggle gold worth around 50 million yen ($470,000) into Japan in their bras.
(Japan Today)
Mar 20
The leaders of Japan and Russia have reaffirmed cooperation on planned joint economic projects on Russian-controlled islands claimed by Japan.
(NHK)
Mar 19
More than two decades after Japan's Aum Shinrikyo cult plunged Tokyo into terror by releasing a nerve agent on rush-hour subway trains, its spinoffs continue to attract new followers.
(Japan Today)
---