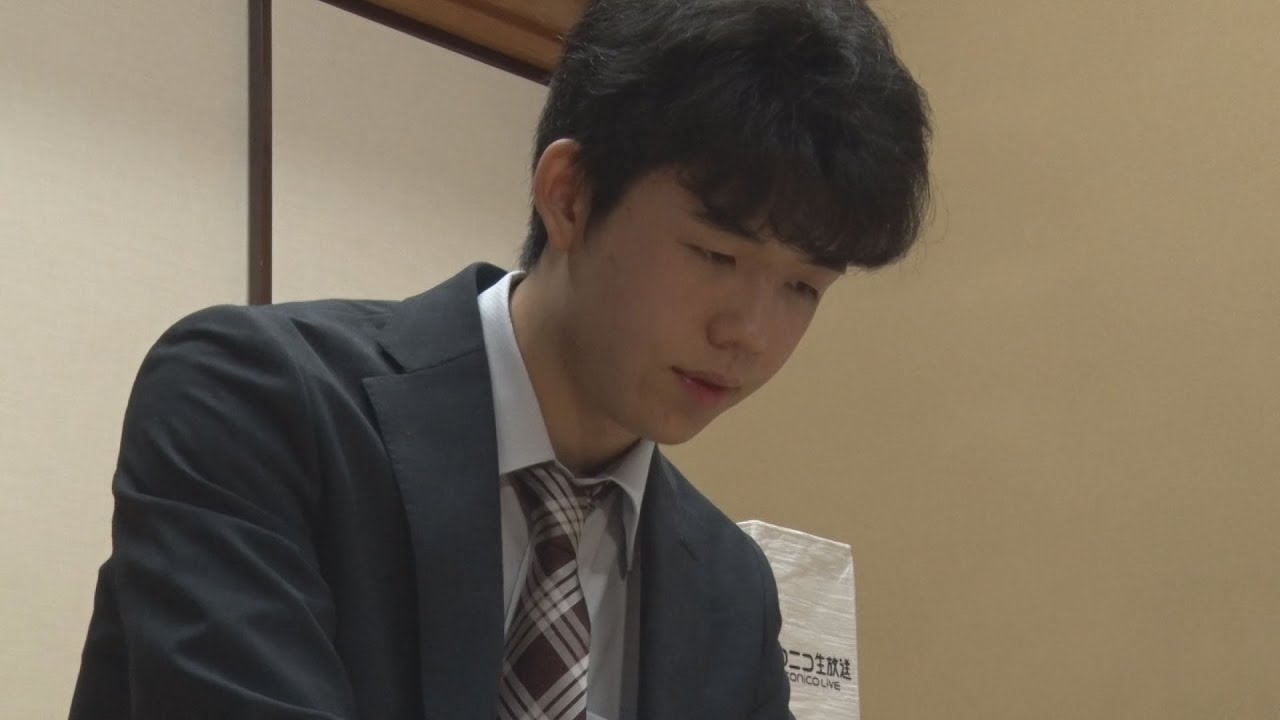 Sota Fujii, the youngest professional shogi player, marked the 25th straight victory on Saturday, making his official winning streak since turning a pro the second longest in history.
With four more wins, 14-year-old fourth-dan Fujii will replace eighth-dan Hiroshi Kamiya, 56, as a player with the record winning run.
In Tokyo on Saturday, Fujii beat two same-dan rivals Hirotaka Kajiura, 21, and Ryuma Tonari, 27, in the first and second qualifying rounds for the Eio title, respectively.
Making his pro debut in December last year, Fujii, a junior high school third grader, won the 11th straight game to rewrite the winning streak record for a debutant in April and achieved the third most victories in a row on Wednesday.
His next match is slated for Thursday. If he continues to win, he can play in a qualifier for the Osho title to mark his 28th official game on June 21.
将棋の最年少プロ棋士、藤井聡太四段(14)は10日、東京都渋谷区の将棋会館で指された叡王戦予選で都成竜馬四段(27)を破り、公式戦の連勝記録で丸山忠久九段(46)を抜き、歴代単独2位の25連勝を達成した。連勝記録の1位は、神谷広志八段(56)が1987年に達成した28連勝。
Oct 21
Typhoon Lan is expected to reach waters near Okinawa Prefecture's Daitojima region at dawn on Sunday.
(NHK)
Oct 21
An elderly driver has run over pedestrians in Tokyo's busy district of Kichijoji, reportedly injuring 7 people.
(NHK)
Oct 21
Miyazaki Prefectural Police have arrested a 62-year-old man in the murder of the manager of a diner in Miyazaki City last month, reports Jiji Press
(tokyoreporter.com)
Oct 21
Dressed entirely in black and quick on his feet, he eluded Osaka's finest for nearly a decade. And then, to their surprise, they discovered upon his arrest that he is an elderly man.
(tokyoreporter.com)
Oct 21
Tokyo Metropolitan Police have arrested six street touts over the alleged aggressive solicitation of pedestrians in the Ueno area of Taito Ward, reports the Sankei Shimbun.
(tokyoreporter.com)
Oct 20
On the occasion of her 83rd birthday Friday, Empress Michiko welcomed the award this year of the Nobel Peace Prize to the International Campaign to Abolish Nuclear Weapons as a meaningful development in efforts to eliminate nuclear weapons.
(Japan Times)
Oct 20
Nissan Motor has just announced it will suspend domestic shipments of vehicles from all 6 factories in Japan.
(NHK)
Oct 19
Miyazaki Prefectural Police plan to arrest a 62-year-old man in the murder of the manager of a diner in Miyazaki City last month, reports Nippon News Network
(tokyoreporter.com)
Oct 19
A male high school teacher in the capital was warned by the capital's board of education on Tuesday for paying a female student in cash to teach his class instead.
(tokyoreporter.com)
Oct 19
Tokyo Metropolitan Police have arrested an organized crime member suspected in the trafficking in stimulant drugs who used a special delivery service to send the contraband to customers, reports TBS News
(tokyoreporter.com)
---