Japan is one win away from qualifying for its sixth consecutive World Cup after grinding out a 1-1 draw away to Iraq on Tuesday.
Yuya Osako opened the scoring early for Japan, but Mahdi Kamil equalized midway through the second half as the Group B sides shared the points in the Iranian capital.
With two games left in the Asian final qualifiers, group leader Japan improved to 17 points, one point ahead of Saudi Arabia and Australia.
If Vahid Halilhodzic's men beat Australia at home in their next game on Aug. 31, Japan will automatically qualify for the World Cup finals in Russia. Should it fail to win against the Socceroos, Japan's fate will rest on its last qualifying match on Sept. 5 at Saudi Arabia.
"I'm a little disappointed," Halilhodzic said. "I'm not sure what happened when we conceded because there was some confusion, but we didn't give Iraq much and they managed to score.
"I told the team at halftime that we can kill off the game if we score a second but then we let one in. We were exhausted, and could not carry out the plan we had in place."
Halilhodzic's boss, Japan Football Association president Kozo Tashima, was not happy with the performance.
Aug 22
Japanese folk singer Chiharu Matsuyama sang his hit song on a plane that remained grounded over an hour past its departure time at a Hokkaido airport Sunday, in a bid to ease passengers' irritation, according to All Nippon Airways Co.
(Japan Times)
Aug 22
A 5-year-old girl is in critical condition and two others are severely ill after eating a supermarket potato salad product infected with O-157 E. coli, Saitama Prefecture said Monday.
(Japan Times)
Aug 22
Hyogo Prefectural Police are searching for a man suspected in the robbery of an outlet of discount department store chain Don Quijote in Kobe early Monday, reports TV Asahi.
(tokyoreporter.com)
Aug 22
Japan's Defense Ministry plans to request a record budget for the next fiscal year as North Korea continues its nuclear and missile programs.
(NHK)
Aug 22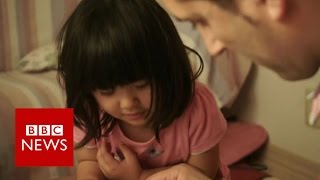 A first batch of 20 Syrian refugees will be admitted to graduate schools in Japan this autumn under a Japanese government initiative announced last year.
(Jiji)
Aug 22
The U.S. Marine Corps' MV-22 Osprey tilt-rotor aircraft made its first night flights in the northernmost Japan prefecture of Hokkaido on Monday as part of an ongoing joint military exercise.
(Jiji)
Aug 22
The National Cancer Center will establish a system for cooperating on the development of cancer drugs with four medical institutions in South Korea, Taiwan, Singapore and Hong Kong, The Yomiuri Shimbun has learned. The scheme aims to expedite the approval of new drugs.
(the-japan-news.com)
Aug 22
The operator of the crippled Fukushima Daiichi nuclear plant will begin the final phase of creating an underground ice wall on Tuesday.
(NHK)
Aug 21
Prosecutors in Osaka have indicted the former head of a school operator and his wife on fraud charges. The couple is at the center of a controversial deal to acquire state land.
(NHK)
Aug 21
The Miyagi Prefectural Government said Monday it will remove an online tourism promotional video that has been criticized as sexually suggestive.
(Japan Times)
---