If and when the Bank of Japan should reveal its plans to exit its ultra-loose monetary policy has split economists polled by Reuters, with the economy showing signs of recovery even though inflation remains far below the central bank's target.
The economists are also divided on the central bank's ability to communicate its exit strategy without causing market turmoil.
After three years of massive asset-buying failed to lift inflation, the BOJ switched tactics last year to target long-term interest rates through its buying of Japanese government bonds.
So far, this tactic has also failed to spur inflation to anywhere near the central bank's 2 percent target rate.
But with signs of economic improvement, talk is emerging about the central bank's exit strategy - how and when it will start to taper its massive bond-buying and raise interest rates.
The central bank faces a tricky balancing act. It must convince markets it has a game plan, but if it reveals too much too quickly, investors could send bond yields sharply higher and destabilise the market.
Last week, the head of Japan's life insurance lobby called on the BOJ to begin as soon as possible to openly debate how it will bring ultra-easy monetary policy to an end.
Some economists have urged the bank to reveal small parts of its strategy a little at a time to communicate adequately but without spooking markets.
Oct 24
Mount Fuji, Japan's highest peak, has been capped with snow for the first time this season.
(NHK)
Oct 24
Power transmission trouble halted three JR Utsunomiya Line trains in Kuki, Saitama Prefecture, on Monday, stranding about 1,900 passengers for about two hours.
(Japan Times)
Oct 24
Typhoon Lan blazed through Tokyo on Monday morning after making landfall along the central Pacific coastline earlier in the day, leaving seven people dead as it pummeled Honshu with heavy rain and strong winds.
(Japan Times)
Oct 24
Visiting Tokyo Governor Yuriko Koike on Monday announced a plan to make the Japanese capital free of carbon dioxide emissions during the opening and closing days of the 2020 Tokyo Olympics and Paralympics.
(Jiji)
Oct 24
An industry group says the sales of Japanese animation, related services, and products topped 2 trillion yen, or about 17.6 billion dollars, for the first time in 2016.
(NHK)
Oct 24
Up to now, it has been a real hassle making advance reservations for Japan's bullet trains from overseas. JR East finally set up an online reservation system a while back, but that was only for trains heading north from Tokyo.
(rocketnews24.com)
Oct 23
Tokyo's Nikkei 225 on Monday posted the longest winning streak in its nearly 70-year history as markets cheered the weekend election victory of Japan's pro-business prime minister.
(Japan Today)
Oct 23
Voter turnout for single-seat constituencies in Sunday's election for the House of Representatives, the lower chamber of parliament, is projected at around 53.69 pct, the second-lowest in the post-World War II period, a Jiji Press estimate showed Monday.
(Jiji)
Oct 23
Fresh off a decisive election victory, Prime Minister Shinzo Abe pledged Monday to tackle what he called Japan's two national crises: the military threat from North Korea and an aging and shrinking population.
(Japan Today)
Oct 23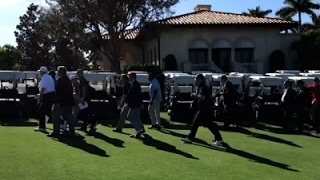 U.S. President Donald Trump on Monday congratulated Prime Minister Shinzo Abe on his ruling camp's big victory in the general election the previous day.
(Japan Today)
---