Sometimes the perpetrators are gangsters. Sometimes they are rather less accustomed to the criminal life. In one case, the ringleader of a middle-aged, female crime ring was said to be a 66-year-old woman.
An old-fashioned crime is experiencing a resurgence in Japan: gold smuggling. The authorities say they are contending with a startling rise in the amount of gold being brought illegally into the country. The smugglers --- an array of professional criminals and enterprising amateurs --- profit by dodging import duties and taxes, in some cases worth millions of dollars. Arrests have jumped 40-fold in just a few years.
The smuggling has gained national attention because of a spate of high-profile episodes, including a brazen gold robbery by thieves dressed as police officers; the seizure of multimillion-dollar gold cargoes from fishing boats and private jets; and the foiling of the smuggling ring the police have said was organized by a 66-year-old housewife.
Crime rates in Japan are among the world's lowest and have been falling further as the population ages. But some nonviolent crimes, like shoplifting or embezzlement, have remained more common than other offenses --- say, murder or armed robbery.
Experts say gold smuggling is the type of crime that might appeal even in law-and-order Japan: It requires no violence, has no victims except state coffers and does not call for an aging person to carry a gun.
"Psychologically, it's something you can do more casually than drug smuggling," said Takahisa Urushibata, a criminologist at Osaka University of Economics and Law. "People see it as an easy way to earn extra cash, almost like a part-time job."
In small amounts, gold can be easy to smuggle. Customs officials report that people carry it into Japan in pouches sewn in their underwear and in bars taped to the bottoms of their feet.
This month, the police in central Japan arrested five women in their 50s and 60s on suspicion of hiding nearly 70 pounds of gold in their clothing on flights from South Korea, a haul worth about $1.2 million.
The woman accused of leading the group, the 66-year-old, admitted making eight such trips in the past three years, according to the police. Criminals in Japan covered the airfare and hotel bills of her and her companions and paid them $200 to $400 per pound of smuggled gold. (The women were in custody and could not be reached for comment, directly or through legal representatives.)
Feb 22
Japanese speed skaters have won gold in the women's team pursuit event at the PyeongChang Olympics.
(NHK)
Feb 22
Japan has some amazing prison food, which should be no surprise. Inmates are served healthy, nutritious meals of grilled fish, salads, rice and soup - which are actually healthier than most school lunches around the world! Would you like to try what prisoners eat? There's a prison in Hokkaido that serves authentic meals to the public and that is where I went -- Abashiri.
(ONLY in JAPAN)
Feb 22
Workers at the crippled Fukushima Daiichi nuclear power plant have finished installing a new roof covering for the No.3 reactor building.
(NHK)
Feb 22
The estimated number of foreign visitors for January rose 9 percent from a year earlier to 2,501,500, a record for the month, the Japan Tourism Agency said Wednesday.
(Japan Times)
Feb 22
A 62-year-old woman has been arrested on suspicion of animal abuse after keeping 23 cats in unsanitary conditions at her apartment in Kawasaki City, Kanagawa Prefecture.
(Japan Today)
Feb 22
Investigative sources revealed on Tuesday that a 25-year-old man who was shot and wounded by an officer in Miyakojima Ward over the weekend while wielding a knife was actually in possession of two knives, reports NHK
(tokyoreporter.com)
Feb 22
Japan tops the world as the country with the lowest rate of newborn mortality in 2016, followed by Iceland and Singapore, while Pakistan is the riskiest place to be born according to a new UNICEF report launched on Tuesday.
(Japan Today)
Feb 22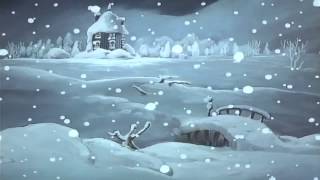 An uproar in Japan over the homeland of the "Moomin" storybook characters was elevated to a diplomatic matter on Wednesday, with the Japanese and Finnish foreign ministers assuring each other the issue has been well and truly resolved.
(Kyodo)
Feb 22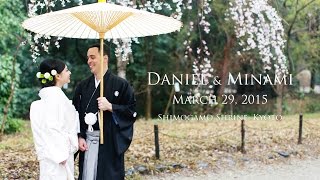 An increasing number of couples from overseas are having wedding ceremonies in Kyoto, western Japan, attracted by the ancient capital's reputation as symbolizing traditional Japanese culture.
(Jiji)
Feb 22
While President Donald Trump's decision to pull the U.S. from the Trans-Pacific Partnership initially put the deal on life support in January 2017, details released Wednesday revealed that the remaining 11 countries have managed to agree on terms close to the agreement's original form.
(Japan Times)
---