Toshiba Corp. unveiled on Thursday a submersible robot to take live video of reactor 3 at the Fukushima No. 1 power plant to confirm whether fuel debris is sitting at the bottom of a pool of radioactive water inside.
The location and condition of the fuel in the three reactors hit by core meltdowns is critical information for Tokyo Electric Power Company Holdings Inc., which runs the plant. Removing the fuel debris is considered the most difficult part of decommissioning the complex.
Unit 3 has the highest level of water inside at 6 meters. The fuel debris inside is presumed to have melted through its pressure vessel and settled at the bottom of its primary containment vessel.
"Until today, no one has seen the situation inside reactor 3," said Tsutomu Takeuchi, senior manager at Toshiba's Fukushima Restoration and Fuel Cycle Project Engineering Department.
"If we can observe the situation inside the reactor, that would be a huge leap in our ongoing effort to extract the debris" and eventually shut down the wrecked plant, he said during a demonstration of the robot at the Port and Airport Research Institute in Yokosuka, Kanagawa Prefecture.
Co-developed with the International Research Institute for Nuclear Decommissioning, the cylindrical 30-cm robot, dubbed the "mini manbo" (miniature sunfish), has a camera that can move 180 degrees vertically on its front and a fixed camera on its rear, allowing it to crawl through the water while capturing images.
Tepco plans to send the remotely controlled robot into the reactor as early as mid-July. A camera inserted into the reactor in October 2015 was unable to reach the bottom of the containment vessel.
東芝は、東京電力福島第一原発の格納容器内を調べる水中ロボットを開発し、公開しました。7月中に投入される予定です。 東芝が公開したのは、福島第一原発3号機の格納容器内を調査するための水中ロボットです。
Aug 22
Japanese folk singer Chiharu Matsuyama sang his hit song on a plane that remained grounded over an hour past its departure time at a Hokkaido airport Sunday, in a bid to ease passengers' irritation, according to All Nippon Airways Co.
(Japan Times)
Aug 22
A 5-year-old girl is in critical condition and two others are severely ill after eating a supermarket potato salad product infected with O-157 E. coli, Saitama Prefecture said Monday.
(Japan Times)
Aug 22
Hyogo Prefectural Police are searching for a man suspected in the robbery of an outlet of discount department store chain Don Quijote in Kobe early Monday, reports TV Asahi.
(tokyoreporter.com)
Aug 22
Japan's Defense Ministry plans to request a record budget for the next fiscal year as North Korea continues its nuclear and missile programs.
(NHK)
Aug 22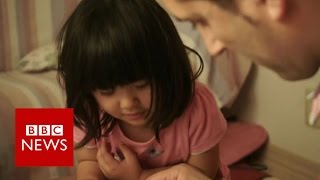 A first batch of 20 Syrian refugees will be admitted to graduate schools in Japan this autumn under a Japanese government initiative announced last year.
(Jiji)
Aug 22
The U.S. Marine Corps' MV-22 Osprey tilt-rotor aircraft made its first night flights in the northernmost Japan prefecture of Hokkaido on Monday as part of an ongoing joint military exercise.
(Jiji)
Aug 22
The National Cancer Center will establish a system for cooperating on the development of cancer drugs with four medical institutions in South Korea, Taiwan, Singapore and Hong Kong, The Yomiuri Shimbun has learned. The scheme aims to expedite the approval of new drugs.
(the-japan-news.com)
Aug 22
The operator of the crippled Fukushima Daiichi nuclear plant will begin the final phase of creating an underground ice wall on Tuesday.
(NHK)
Aug 21
Prosecutors in Osaka have indicted the former head of a school operator and his wife on fraud charges. The couple is at the center of a controversial deal to acquire state land.
(NHK)
Aug 21
The Miyagi Prefectural Government said Monday it will remove an online tourism promotional video that has been criticized as sexually suggestive.
(Japan Times)
---