A Cabinet Office panel of experts on Thursday effectively confirmed that Japan's current economic expansion continued for the 53rd consecutive month in April, making it the third longest in the postwar period.
The panel, headed by Rissho University Prof. Hiroshi Yoshikawa, judged that Japan did not fall into recession after the consumption tax from 5 pct to 8 pct in April 2014.
The current expansionary phase started in December 2012, when Shinzo Abe came back as prime minister. The previous third-longest expansion, recorded during the asset-inflated bubble economy period, lasted 51 months to February 1992.
The panel determines the peak and the trough of an economic cycle retrospectively, based on economic data.
Oct 24
Mount Fuji, Japan's highest peak, has been capped with snow for the first time this season.
(NHK)
Oct 24
Power transmission trouble halted three JR Utsunomiya Line trains in Kuki, Saitama Prefecture, on Monday, stranding about 1,900 passengers for about two hours.
(Japan Times)
Oct 24
Typhoon Lan blazed through Tokyo on Monday morning after making landfall along the central Pacific coastline earlier in the day, leaving seven people dead as it pummeled Honshu with heavy rain and strong winds.
(Japan Times)
Oct 24
Visiting Tokyo Governor Yuriko Koike on Monday announced a plan to make the Japanese capital free of carbon dioxide emissions during the opening and closing days of the 2020 Tokyo Olympics and Paralympics.
(Jiji)
Oct 24
An industry group says the sales of Japanese animation, related services, and products topped 2 trillion yen, or about 17.6 billion dollars, for the first time in 2016.
(NHK)
Oct 24
Up to now, it has been a real hassle making advance reservations for Japan's bullet trains from overseas. JR East finally set up an online reservation system a while back, but that was only for trains heading north from Tokyo.
(rocketnews24.com)
Oct 23
Tokyo's Nikkei 225 on Monday posted the longest winning streak in its nearly 70-year history as markets cheered the weekend election victory of Japan's pro-business prime minister.
(Japan Today)
Oct 23
Voter turnout for single-seat constituencies in Sunday's election for the House of Representatives, the lower chamber of parliament, is projected at around 53.69 pct, the second-lowest in the post-World War II period, a Jiji Press estimate showed Monday.
(Jiji)
Oct 23
Fresh off a decisive election victory, Prime Minister Shinzo Abe pledged Monday to tackle what he called Japan's two national crises: the military threat from North Korea and an aging and shrinking population.
(Japan Today)
Oct 23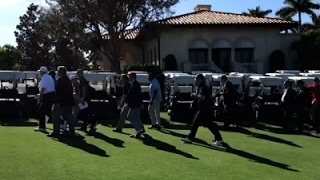 U.S. President Donald Trump on Monday congratulated Prime Minister Shinzo Abe on his ruling camp's big victory in the general election the previous day.
(Japan Today)
---