Two children who attended the same preschool in Kawasaki died within a week earlier this month, possibly due to an infectious disease, city officials said.
The city said Wednesday it is examining blood samples from the children but has yet to detect any virus that could be tied to the deaths. The children attended the Daishi Kindergarten. According to the city, a 4-year-old girl died on June 6 after she was diagnosed with acute inflammation of the stomach and intestine. She had a fever and complained of nausea starting around June 4 and her condition got worse on the early morning of June 6. On June 12, a 4-year-old boy died after exhibiting symptoms such as a fever and muscle cramps in the morning, the city said. Family members of the two children have not developed similar symptoms, the city said. About 200 children attend the kindergarten. Some have shown symptoms of a cold, but no indications of serious conditions have been reported.
国内外の取材網を生かし、さまざまな分野のニュースをいち早く、正確にお伝えします。
Aug 22
Japanese folk singer Chiharu Matsuyama sang his hit song on a plane that remained grounded over an hour past its departure time at a Hokkaido airport Sunday, in a bid to ease passengers' irritation, according to All Nippon Airways Co.
(Japan Times)
Aug 22
A 5-year-old girl is in critical condition and two others are severely ill after eating a supermarket potato salad product infected with O-157 E. coli, Saitama Prefecture said Monday.
(Japan Times)
Aug 22
Hyogo Prefectural Police are searching for a man suspected in the robbery of an outlet of discount department store chain Don Quijote in Kobe early Monday, reports TV Asahi.
(tokyoreporter.com)
Aug 22
Japan's Defense Ministry plans to request a record budget for the next fiscal year as North Korea continues its nuclear and missile programs.
(NHK)
Aug 22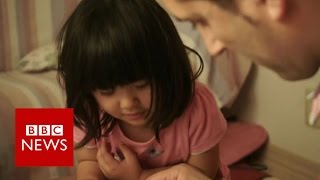 A first batch of 20 Syrian refugees will be admitted to graduate schools in Japan this autumn under a Japanese government initiative announced last year.
(Jiji)
Aug 22
The U.S. Marine Corps' MV-22 Osprey tilt-rotor aircraft made its first night flights in the northernmost Japan prefecture of Hokkaido on Monday as part of an ongoing joint military exercise.
(Jiji)
Aug 22
The National Cancer Center will establish a system for cooperating on the development of cancer drugs with four medical institutions in South Korea, Taiwan, Singapore and Hong Kong, The Yomiuri Shimbun has learned. The scheme aims to expedite the approval of new drugs.
(the-japan-news.com)
Aug 22
The operator of the crippled Fukushima Daiichi nuclear plant will begin the final phase of creating an underground ice wall on Tuesday.
(NHK)
Aug 21
Prosecutors in Osaka have indicted the former head of a school operator and his wife on fraud charges. The couple is at the center of a controversial deal to acquire state land.
(NHK)
Aug 21
The Miyagi Prefectural Government said Monday it will remove an online tourism promotional video that has been criticized as sexually suggestive.
(Japan Times)
---