The House of Councillors, the upper chamber of the Diet, Japan's parliament, enacted on Friday a bill to revise the Penal Code to toughen penalties for sex crimes.
The revision, which marks the first drastic review of sex crime-related provisions since the code was established in 1907, was approved by the House of Representatives, the lower chamber, last week.
In the revised law, the crime of rape is replaced with the crime of "forcible sex and similar acts," in which not only women but also men can be recognized as victims.
The minimum penalty for the redefined crime is five years in prison, up from three years for rape and now equal to the minimum for homicide.
The revised law will also allow public prosecutors to charge sex offenders with or without the filing of complaints by victims, which was necessary before the amendment.
性犯罪の厳罰化は刑法制定以来、110年ぶりの大幅改正です。 参議院本会議ではまもなく、刑法改正案が可決・成立します。「強姦罪」の名称を「強制性交等罪」に改めることや、法定刑の下限を3年から5年に引き上げるなど厳罰化を盛り込んでいます。
Aug 22
Japanese folk singer Chiharu Matsuyama sang his hit song on a plane that remained grounded over an hour past its departure time at a Hokkaido airport Sunday, in a bid to ease passengers' irritation, according to All Nippon Airways Co.
(Japan Times)
Aug 22
A 5-year-old girl is in critical condition and two others are severely ill after eating a supermarket potato salad product infected with O-157 E. coli, Saitama Prefecture said Monday.
(Japan Times)
Aug 22
Hyogo Prefectural Police are searching for a man suspected in the robbery of an outlet of discount department store chain Don Quijote in Kobe early Monday, reports TV Asahi.
(tokyoreporter.com)
Aug 22
Japan's Defense Ministry plans to request a record budget for the next fiscal year as North Korea continues its nuclear and missile programs.
(NHK)
Aug 22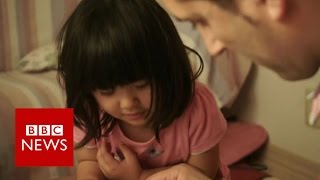 A first batch of 20 Syrian refugees will be admitted to graduate schools in Japan this autumn under a Japanese government initiative announced last year.
(Jiji)
Aug 22
The U.S. Marine Corps' MV-22 Osprey tilt-rotor aircraft made its first night flights in the northernmost Japan prefecture of Hokkaido on Monday as part of an ongoing joint military exercise.
(Jiji)
Aug 22
The National Cancer Center will establish a system for cooperating on the development of cancer drugs with four medical institutions in South Korea, Taiwan, Singapore and Hong Kong, The Yomiuri Shimbun has learned. The scheme aims to expedite the approval of new drugs.
(the-japan-news.com)
Aug 22
The operator of the crippled Fukushima Daiichi nuclear plant will begin the final phase of creating an underground ice wall on Tuesday.
(NHK)
Aug 21
Prosecutors in Osaka have indicted the former head of a school operator and his wife on fraud charges. The couple is at the center of a controversial deal to acquire state land.
(NHK)
Aug 21
The Miyagi Prefectural Government said Monday it will remove an online tourism promotional video that has been criticized as sexually suggestive.
(Japan Times)
---