Prosecutors are set to search sites this weekend linked to the nationalist school operator at the center of a scandal tied to Prime Minister Shinzo Abe and his wife, for evidence of fraud related to subsidies for its preschool, investigative sources said Friday.
The criminal investigation into Yasunori Kagoike, 64, would come some four months after the school operator, Moritomo Gakuen, was found to have received a hefty ¥800 million ($72,800) discount on state-owned land in Osaka. The revelations fueled scrutiny of Abe and his wife, Akie, who was named honorary principal of an elementary school Kagoike planned to open on the land, and even went there to give a speech promoting Moritomo Gakuen.
In May, the prosecutors received a criminal complaint alleging that Tsukamoto Kindergarten in Osaka, run by Moritomo Gakuen, had swindled some ¥62 million in subsidies from the Osaka Prefectural Government.
They have also received a complaint alleging that Kagoike illegally won ¥56 million in subsidies to build the elementary school, which was scheduled to open i April. He is suspected of inflating the construction costs to get the subsidies.
Adding to the suspicions, three versions of the construction contract for the school listing differing cost amounts, were submitted when he applied for various subsidies.
森友学園系列の保育園で保育士が不足している問題で、来月1日にも事業停止命令を出す方針の大阪市が16日朝から保育園の立ち入り調査を進めています。 「高等森友学園保育園」は、経営を存続するためには大阪市の基準を満たす「常勤保育士6人」を確保する必要があります。
Oct 24
Mount Fuji, Japan's highest peak, has been capped with snow for the first time this season.
(NHK)
Oct 24
Power transmission trouble halted three JR Utsunomiya Line trains in Kuki, Saitama Prefecture, on Monday, stranding about 1,900 passengers for about two hours.
(Japan Times)
Oct 24
Typhoon Lan blazed through Tokyo on Monday morning after making landfall along the central Pacific coastline earlier in the day, leaving seven people dead as it pummeled Honshu with heavy rain and strong winds.
(Japan Times)
Oct 24
Visiting Tokyo Governor Yuriko Koike on Monday announced a plan to make the Japanese capital free of carbon dioxide emissions during the opening and closing days of the 2020 Tokyo Olympics and Paralympics.
(Jiji)
Oct 24
An industry group says the sales of Japanese animation, related services, and products topped 2 trillion yen, or about 17.6 billion dollars, for the first time in 2016.
(NHK)
Oct 24
Up to now, it has been a real hassle making advance reservations for Japan's bullet trains from overseas. JR East finally set up an online reservation system a while back, but that was only for trains heading north from Tokyo.
(rocketnews24.com)
Oct 23
Tokyo's Nikkei 225 on Monday posted the longest winning streak in its nearly 70-year history as markets cheered the weekend election victory of Japan's pro-business prime minister.
(Japan Today)
Oct 23
Voter turnout for single-seat constituencies in Sunday's election for the House of Representatives, the lower chamber of parliament, is projected at around 53.69 pct, the second-lowest in the post-World War II period, a Jiji Press estimate showed Monday.
(Jiji)
Oct 23
Fresh off a decisive election victory, Prime Minister Shinzo Abe pledged Monday to tackle what he called Japan's two national crises: the military threat from North Korea and an aging and shrinking population.
(Japan Today)
Oct 23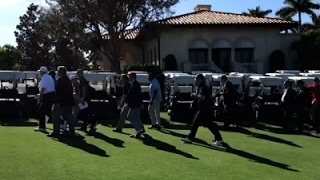 U.S. President Donald Trump on Monday congratulated Prime Minister Shinzo Abe on his ruling camp's big victory in the general election the previous day.
(Japan Today)
---