Prosecutors are set to search sites this weekend linked to the nationalist school operator at the center of a scandal tied to Prime Minister Shinzo Abe and his wife, for evidence of fraud related to subsidies for its preschool, investigative sources said Friday.
The criminal investigation into Yasunori Kagoike, 64, would come some four months after the school operator, Moritomo Gakuen, was found to have received a hefty ¥800 million ($72,800) discount on state-owned land in Osaka. The revelations fueled scrutiny of Abe and his wife, Akie, who was named honorary principal of an elementary school Kagoike planned to open on the land, and even went there to give a speech promoting Moritomo Gakuen.
In May, the prosecutors received a criminal complaint alleging that Tsukamoto Kindergarten in Osaka, run by Moritomo Gakuen, had swindled some ¥62 million in subsidies from the Osaka Prefectural Government.
They have also received a complaint alleging that Kagoike illegally won ¥56 million in subsidies to build the elementary school, which was scheduled to open i April. He is suspected of inflating the construction costs to get the subsidies.
Adding to the suspicions, three versions of the construction contract for the school listing differing cost amounts, were submitted when he applied for various subsidies.
森友学園系列の保育園で保育士が不足している問題で、来月1日にも事業停止命令を出す方針の大阪市が16日朝から保育園の立ち入り調査を進めています。 「高等森友学園保育園」は、経営を存続するためには大阪市の基準を満たす「常勤保育士6人」を確保する必要があります。
Aug 22
Japanese folk singer Chiharu Matsuyama sang his hit song on a plane that remained grounded over an hour past its departure time at a Hokkaido airport Sunday, in a bid to ease passengers' irritation, according to All Nippon Airways Co.
(Japan Times)
Aug 22
A 5-year-old girl is in critical condition and two others are severely ill after eating a supermarket potato salad product infected with O-157 E. coli, Saitama Prefecture said Monday.
(Japan Times)
Aug 22
Hyogo Prefectural Police are searching for a man suspected in the robbery of an outlet of discount department store chain Don Quijote in Kobe early Monday, reports TV Asahi.
(tokyoreporter.com)
Aug 22
Japan's Defense Ministry plans to request a record budget for the next fiscal year as North Korea continues its nuclear and missile programs.
(NHK)
Aug 22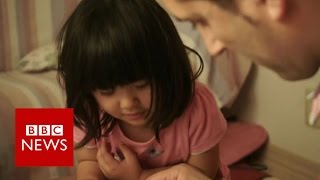 A first batch of 20 Syrian refugees will be admitted to graduate schools in Japan this autumn under a Japanese government initiative announced last year.
(Jiji)
Aug 22
The U.S. Marine Corps' MV-22 Osprey tilt-rotor aircraft made its first night flights in the northernmost Japan prefecture of Hokkaido on Monday as part of an ongoing joint military exercise.
(Jiji)
Aug 22
The National Cancer Center will establish a system for cooperating on the development of cancer drugs with four medical institutions in South Korea, Taiwan, Singapore and Hong Kong, The Yomiuri Shimbun has learned. The scheme aims to expedite the approval of new drugs.
(the-japan-news.com)
Aug 22
The operator of the crippled Fukushima Daiichi nuclear plant will begin the final phase of creating an underground ice wall on Tuesday.
(NHK)
Aug 21
Prosecutors in Osaka have indicted the former head of a school operator and his wife on fraud charges. The couple is at the center of a controversial deal to acquire state land.
(NHK)
Aug 21
The Miyagi Prefectural Government said Monday it will remove an online tourism promotional video that has been criticized as sexually suggestive.
(Japan Times)
---