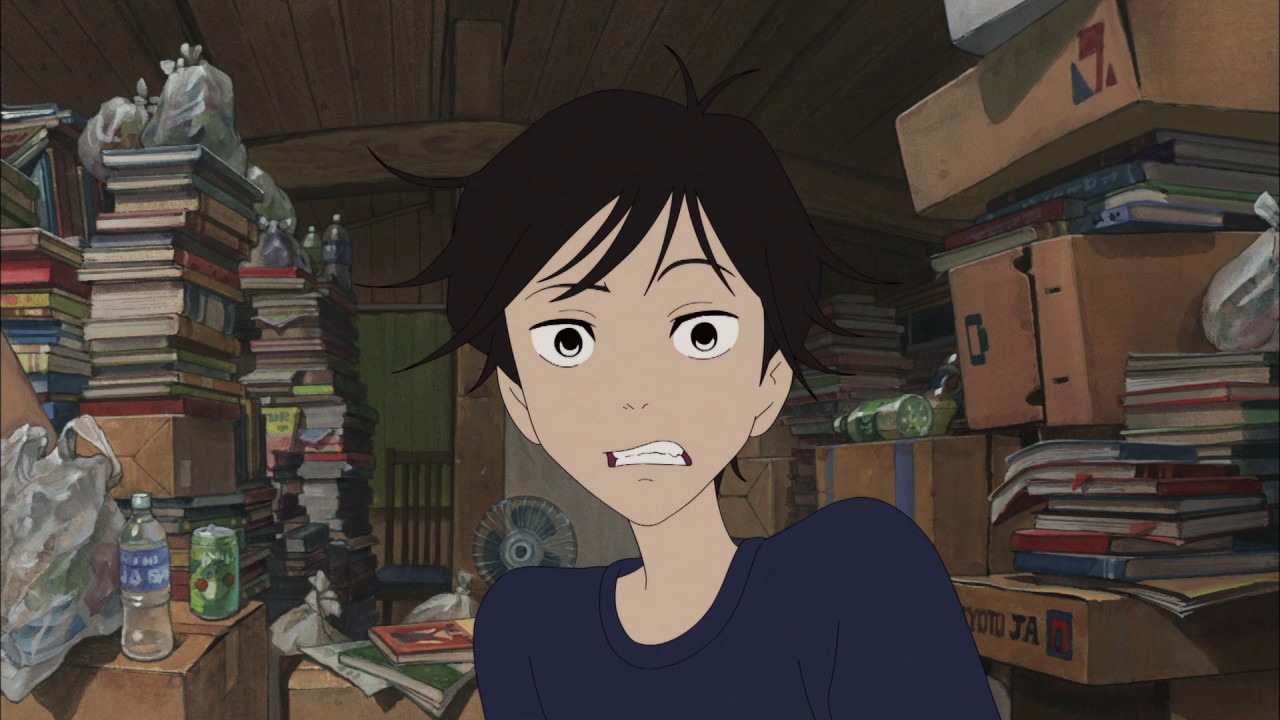 A Japanese film has won the top prize in the Annecy International Animation Film Festival in southeastern France.
"Lu Over the Wall" directed by Masaaki Yuasa received the Crystal award, the highest honor in the feature film division of the festival.
The film is about a boy who moved to a desolate fishing village and befriended a mermaid. The encounter made the reclusive boy able to relate to other people.
It was the first time in 22 years that a Japanese film won the top prize in the feature film division. In 1995, "Heisai-era Raccoon Dog War Pompoko" directed by Isao Takahata won the award.
The story is about a young woman's life during the closing period of the Second World War in Hiroshima.
Aug 19
A landslide has struck four cars on a highway in central Japan.
(NHK)
Aug 18
The Japanese government carried out Friday a drill for its emergency alert system in areas in and around the likely flight path of ballistic missiles North Korea has recently threatened to launch toward Guam.
(Japan Today)
Aug 18
Police in Izumisano, Osaka Prefecture, have arrested an unemployed 50-year-old man on suspicion of beating his 48-year-old wife to death with a wooden sword.
(Japan Today)
Aug 18
The Japanese government has confirmed that all of its citizens in South Korea can be admitted to shelters designated by the South Korean government, should North Korea launch an attack on the South.
(the-japan-news.com)
Aug 17
Japan saw the number of child abuse cases exceed 120,000 in fiscal 2016 to hit a new record for the 26th straight year, the welfare ministry said Thursday.
(Jiji)
Aug 17
Japanese researchers say an extinct variety of otter formerly widespread across the country may still survive in southwestern Japan. The Japanese river otter was officially declared extinct in 2012.
(NHK)
Aug 17
Japan's Defense Ministry has decided to consider introducing a new US-made missile defense system known as "Aegis Ashore" in light of progress in North Korea's missile development.
(NHK)
Aug 17
Huge bonfires on mountains lit up Japan's old capital, Kyoto, on Wednesday night in an annual Buddhist ceremony.
(NHK)
Aug 17
Lack of sunshine caused by prolonged cloudy conditions and lingering rain in Pacific coastal areas of northeastern Japan may cause problems for the rice harvest.
(NHK)
Aug 17
A giant tortoise that made a break from a Japanese zoo has been found safe and sound two weeks after it escaped -- just 140 meters from the park.
(Japan Today)
---