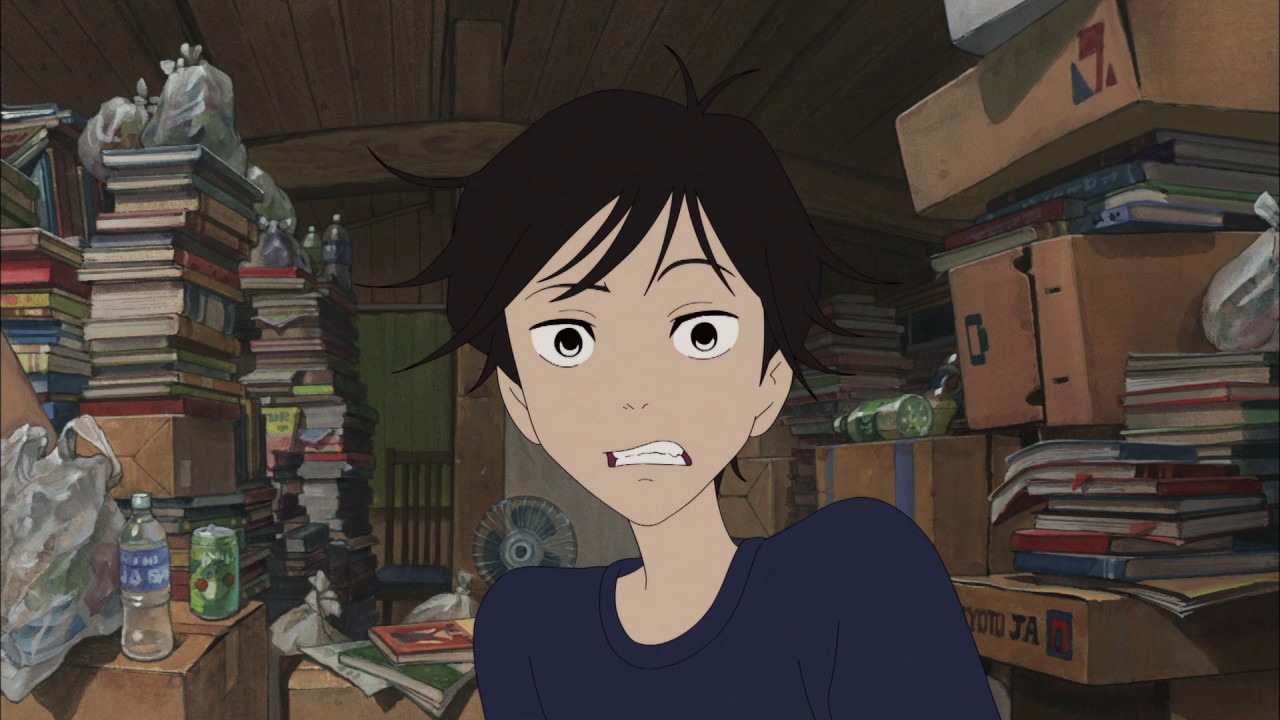 A Japanese film has won the top prize in the Annecy International Animation Film Festival in southeastern France.
"Lu Over the Wall" directed by Masaaki Yuasa received the Crystal award, the highest honor in the feature film division of the festival.
The film is about a boy who moved to a desolate fishing village and befriended a mermaid. The encounter made the reclusive boy able to relate to other people.
It was the first time in 22 years that a Japanese film won the top prize in the feature film division. In 1995, "Heisai-era Raccoon Dog War Pompoko" directed by Isao Takahata won the award.
The story is about a young woman's life during the closing period of the Second World War in Hiroshima.
Jun 29
Japan's space agency has proposed to a government panel a plan to send Japanese astronauts to the moon after 2025.
(NHK)
Jun 29
The frequent tests and growing sophistication of North Korean missiles is prompting the Japanese government and the general public to think carefully about civil defence. What if Pyongyang actually did fire missiles at a major Japanese city?
(aljazeera.com)
Jun 29
A Japanese budget airline apologised Wednesday for forcing a wheelchair-bound man to crawl up a set of stairs to board his flight.
(scmp.com)
Jun 29
Farmers in Kagawa Prefecture, western Japan, have started shipping square watermelons across the country.
(NHK)
Jun 28
A 42-year-old woman of Sakai, Osaka Prefecture, was arrested Tuesday for allegedly setting a man on fire, causing him to sustain burns over his entire body, police said.
(Japan Times)
Jun 28
A committee of Japan Broadcasting Corp., or NHK, came up with a proposal on Tuesday calling for charging fees on households without television sets for watching TV programs distributed through the Internet simultaneously.
(Jiji)
Jun 27
The poverty rate among Japanese children slightly improved in 2015 thanks in part to the country's better job market but one in every seven children remains poor, a survey by the welfare ministry showed Tuesday.
(Japan Today)
Jun 27
Sota Fujii, the youngest professional shogi player, set an unprecedented record on Monday, marking the 29th official straight win since his debut in December last year.
(Jiji)
Jun 27
The Japanese science and technology ministry said Monday it will have to wait at least until the fiscal year starting in April 2019 to launch work to complete a seamless earthquake and tsunami observation system for the Nankai Trough in the Pacific Ocean off central to southwestern Japan.
(Jiji)
Jun 26
A 70-year-old woman dubbed the "black widow" for allegedly murdering her husband and common-law partners with cyanide, pleaded innocent Monday at the first hearing of her trial at the Kyoto District Court.
(Japan Times)
---