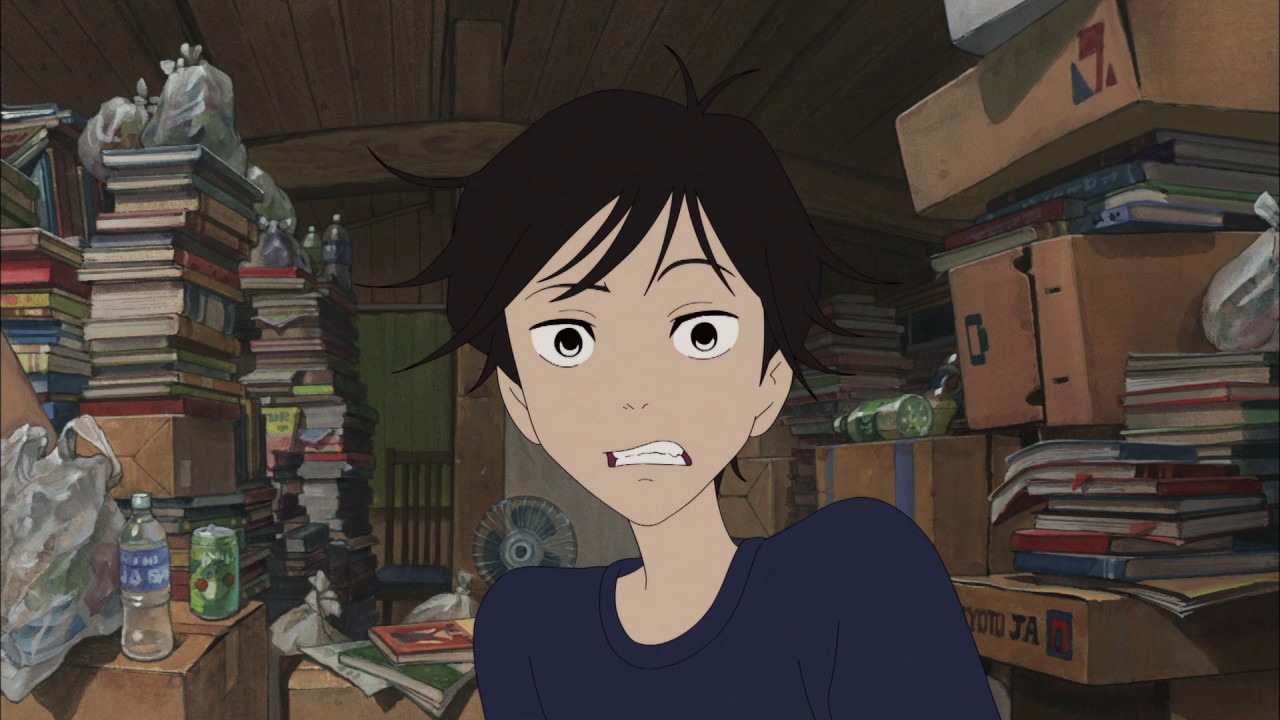 A Japanese film has won the top prize in the Annecy International Animation Film Festival in southeastern France.
"Lu Over the Wall" directed by Masaaki Yuasa received the Crystal award, the highest honor in the feature film division of the festival.
The film is about a boy who moved to a desolate fishing village and befriended a mermaid. The encounter made the reclusive boy able to relate to other people.
It was the first time in 22 years that a Japanese film won the top prize in the feature film division. In 1995, "Heisai-era Raccoon Dog War Pompoko" directed by Isao Takahata won the award.
The story is about a young woman's life during the closing period of the Second World War in Hiroshima.
Dec 18
A Russian Soyuz spacecraft was launched from the Baikonur Cosmodrome in Kazakhstan at 1:21 PM, local time, on Sunday.
(NHK)
Dec 17
A ski resort opened in western Japan's Hyogo Prefecture on Saturday, with its operator and the local government saying it is the country's first new facility to be opened to skiers and snowboarders in 14 years.
(Japan Today)
Dec 17
The operator of Japan's only "baby hatch" said Saturday that the nation should allow women to give birth anonymously at hospitals in cases of unwanted pregnancy, while ensuring the children's right to learn their mother's identity after they grow up.
(Japan Times)
Dec 16
A funeral home set to open soon in Japan plans to provide the country's first-ever drive-through service.
(NHK)
Dec 16
Japan's Coast Guard has released video footage of North Korean boats illegally fishing in Japan's exclusive economic zone.
(NHK)
Dec 15
Japanese authorities have found 4 bodies in 2 wooden boats that washed ashore on the Sea of Japan coast in Akita City, Akita Prefecture.
(NHK)
Dec 15
Emperor Akihito wishes to step down in an abdication ceremony that is "as simple as possible," without inviting foreign guests and holding a parade, the head of the Imperial Household Agency said Thursday.
(Japan Today)
Dec 14
Officials from a Japanese train operator say a crack was found near the welded joint of one of the key parts and the undercarriage of a Shinkansen bullet train.
(NHK)
Dec 14
For the first time, a Japanese high court has ordered the operator of a nuclear plant not to restart a reactor.
(NHK)
Dec 14
The average life expectancy in 2015 for Japanese men was highest in Shiga Prefecture, western Japan, at 81.78 years, a health ministry survey showed Wednesday.
(Jiji)
---