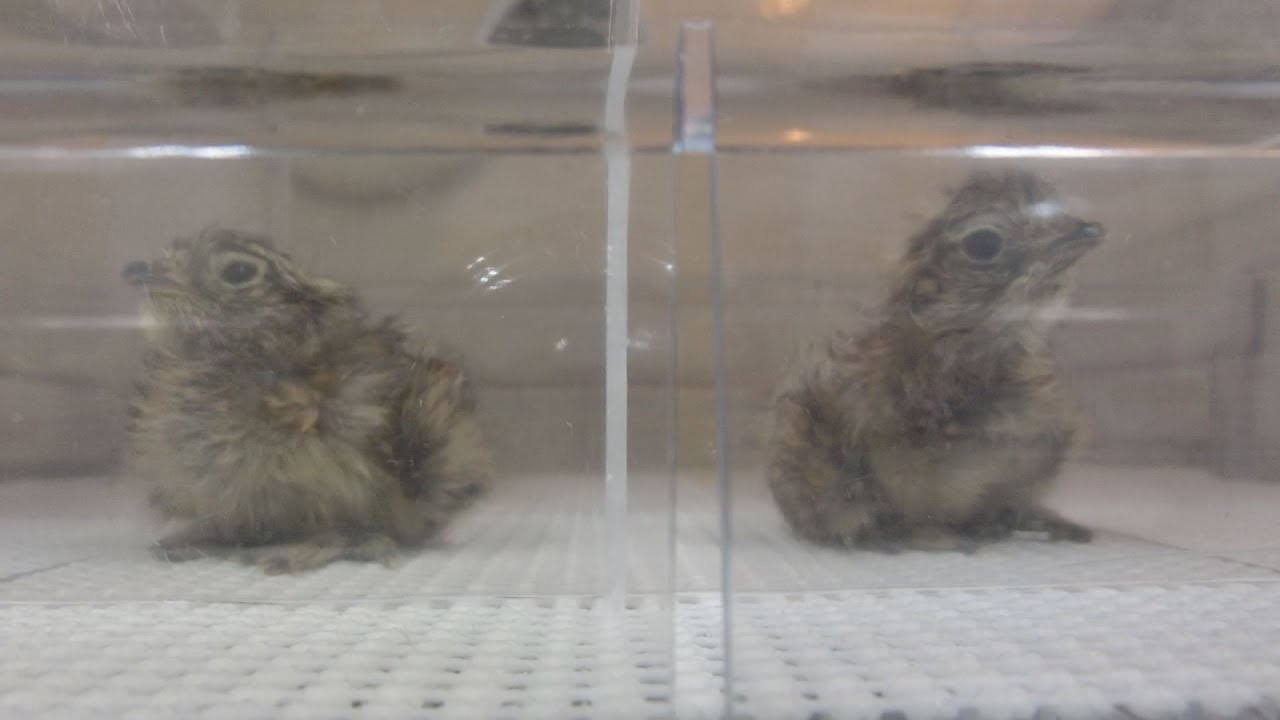 A zoo in Toyama City, central Japan, has succeeded in hatching eggs of the endangered snow grouse under a government-backed breeding program.
The Toyama Municipal Family Park Zoo says 2 eggs hatched on Saturday night.
They were among the 19 eggs laid since last month by a snow grouse at the zoo.
This is the first time eggs from a snow grouse raised in captivity have been artificially incubated and hatched.
Snow grouses live in high mountains and are designated as a special natural monument in Japan.
国の特別天然記念物で絶滅危惧種「ニホンライチョウ」の人工繁殖に取り組む富山市ファミリーパークは18日、2羽のひながふ化したと発表した。環境省などが進める人工繁殖事業で、成鳥まで育てつがいにし、ひなが誕生するのは初めて。
Mar 24
The US military has shown to the media for the first time F-35B fighter jets deployed in Japan.
(NHK)
Mar 24
Tokyo Metropolitan Police have arrested a female Korean national for allegedly dumping the corpse of her newborn baby boy in the Kabukicho red-light district of Shinjuku Ward last year, reports the Sankei Shimbun
(tokyoreporter.com)
Mar 24
Japanese public prosecutors indicted four major general contractors on Friday for rigging bids in the Chuo Shinkansen high-speed magnetic levitation railway project in violation of the antimonopoly law.
(Jiji)
Mar 23
A court in Japan has sentenced a former care worker to death for killing 3 elderly residents at a nursing home in Kawasaki, near Tokyo.
(NHK)
Mar 23
Police on Thursday served another arrest warrant on a 27-year-old man over the murder of a high school girl last year - the 10th arrest warrant to be served on the suspect, who has admitted to killing and dismembering nine people at his apartment near Tokyo.
(Japan Times)
Mar 22
Japanese Foreign Minister Taro Kono and his visiting Russian counterpart, Sergei Lavrov, agreed on Wednesday to accelerate talks on planned joint economic activities at the four disputed northwestern Pacific islands so that certain progress can be achieved when Japanese Prime Minister Shinzo Abe visits Russia possibly in late May.
(Jiji)
Mar 21
A female zookeeper at Ueno Zoological Gardens in Tokyo sustained injuries Tuesday after a gorilla bit her right arm, police said.
(Japan Today)
Mar 20
Police said Monday they have arrested three Taiwanese women for allegedly attempting to smuggle gold worth around 50 million yen ($470,000) into Japan in their bras.
(Japan Today)
Mar 20
The leaders of Japan and Russia have reaffirmed cooperation on planned joint economic projects on Russian-controlled islands claimed by Japan.
(NHK)
Mar 19
More than two decades after Japan's Aum Shinrikyo cult plunged Tokyo into terror by releasing a nerve agent on rush-hour subway trains, its spinoffs continue to attract new followers.
(Japan Today)
---