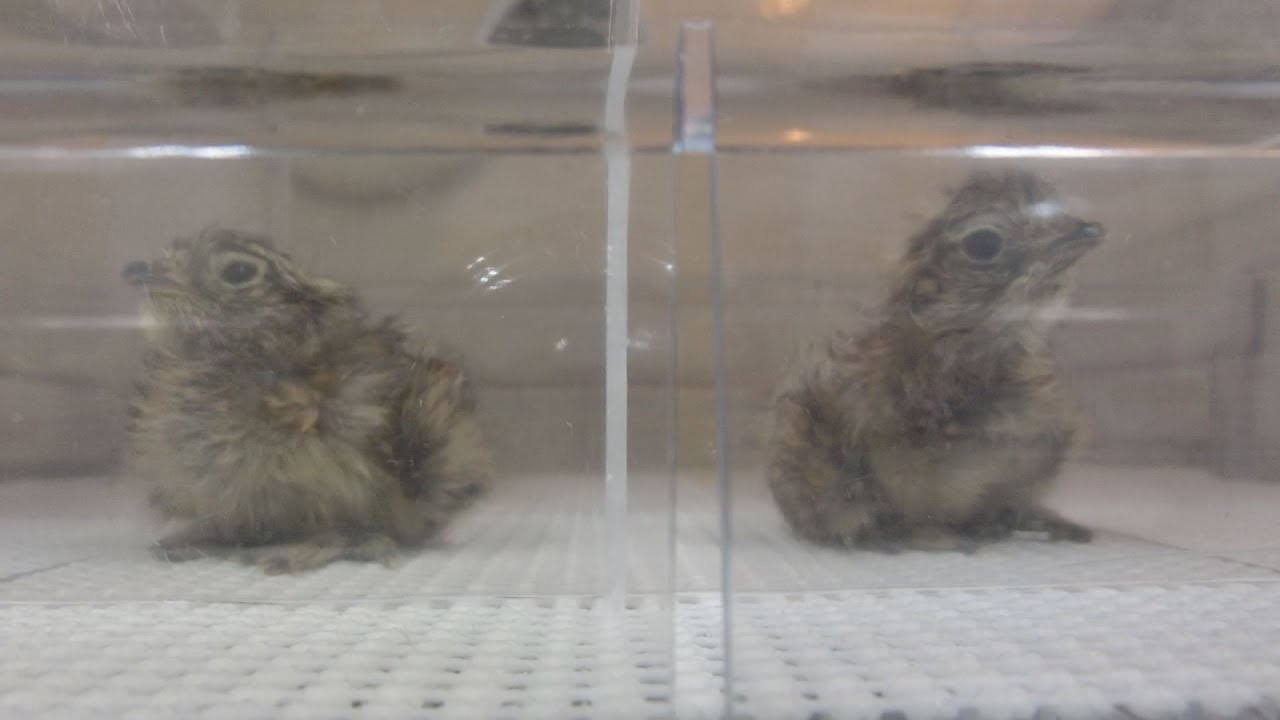 A zoo in Toyama City, central Japan, has succeeded in hatching eggs of the endangered snow grouse under a government-backed breeding program.
The Toyama Municipal Family Park Zoo says 2 eggs hatched on Saturday night.
They were among the 19 eggs laid since last month by a snow grouse at the zoo.
This is the first time eggs from a snow grouse raised in captivity have been artificially incubated and hatched.
Snow grouses live in high mountains and are designated as a special natural monument in Japan.
国の特別天然記念物で絶滅危惧種「ニホンライチョウ」の人工繁殖に取り組む富山市ファミリーパークは18日、2羽のひながふ化したと発表した。環境省などが進める人工繁殖事業で、成鳥まで育てつがいにし、ひなが誕生するのは初めて。
Aug 22
A 5-year-old girl is in critical condition and two others are severely ill after eating a supermarket potato salad product infected with O-157 E. coli, Saitama Prefecture said Monday.
(Japan Times)
Aug 22
Hyogo Prefectural Police are searching for a man suspected in the robbery of an outlet of discount department store chain Don Quijote in Kobe early Monday, reports TV Asahi.
(tokyoreporter.com)
Aug 21
Prosecutors in Osaka have indicted the former head of a school operator and his wife on fraud charges. The couple is at the center of a controversial deal to acquire state land.
(NHK)
Aug 21
A 74-year-old man was rescued in the Northern Japan alps on Sunday, a week after going missing, police said.
(Japan Today)
Aug 20
Police and firefighters in Nikko, Tochigi Prefecture, on Sunday morning resumed their search for a 41-year-old man who went missing on Saturday night after he jumped into a river to search for his two-year–old son whom he accidentally dropped into the river from a bridge.
(Japan Today)
Aug 20
People are crowding into airports and train stations in Japan as they return from "bon" summer holiday travels.
(NHK)
Aug 20
Japan has successfully launched a rocket carrying the third satellite for its own version of a global positioning system.
(NHK)
Aug 20
Tokyo Metropolitan Police have arrested a 35-year-old man who killed a male acquaintance with a vehicle while attempting to flee police questioning in Shinjuku Ward early Saturday, reports TV Asahi.
(tokyoreporter.com)
Aug 20
Tokyo Metropolitan Police have arrested a former organized crime member who is the suspected leader of a fraud ring operating in the Kanto area, reports NHK
(tokyoreporter.com)
Aug 19
A landslide has struck four cars on a highway in central Japan.
(NHK)
---