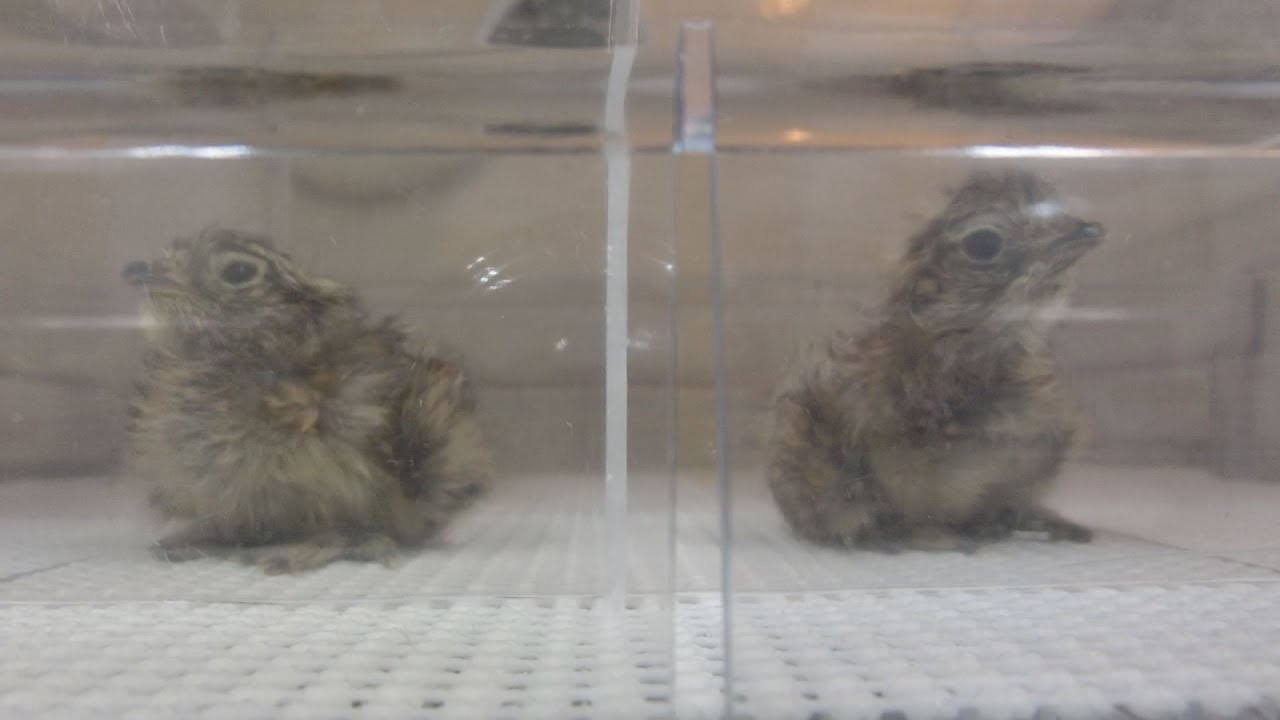 A zoo in Toyama City, central Japan, has succeeded in hatching eggs of the endangered snow grouse under a government-backed breeding program.
The Toyama Municipal Family Park Zoo says 2 eggs hatched on Saturday night.
They were among the 19 eggs laid since last month by a snow grouse at the zoo.
This is the first time eggs from a snow grouse raised in captivity have been artificially incubated and hatched.
Snow grouses live in high mountains and are designated as a special natural monument in Japan.
国の特別天然記念物で絶滅危惧種「ニホンライチョウ」の人工繁殖に取り組む富山市ファミリーパークは18日、2羽のひながふ化したと発表した。環境省などが進める人工繁殖事業で、成鳥まで育てつがいにし、ひなが誕生するのは初めて。
Dec 18
A fire broke out at a three-story reinforced concrete building housing an adult entertainment shop in the eastern Japan city of Saitama on Sunday afternoon, leaving four people dead and one person unconscious and in critical condition, local police and fire authorities said.
(Jiji)
Dec 17
Police in Abashiri, Hokkaido, have arrested a 78-year-old man on suspicion of assault after he choked a 62-year-old taxi driver.
(Japan Today)
Dec 17
A ski resort opened in western Japan's Hyogo Prefecture on Saturday, with its operator and the local government saying it is the country's first new facility to be opened to skiers and snowboarders in 14 years.
(Japan Today)
Dec 17
A 27-year-old man was arrested Saturday on suspicion of kidnapping a 14-year-old girl in Fukui Prefecture and taking her to his home in Aichi Prefecture, police said.
(Japan Today)
Dec 17
The operator of Japan's only "baby hatch" said Saturday that the nation should allow women to give birth anonymously at hospitals in cases of unwanted pregnancy, while ensuring the children's right to learn their mother's identity after they grow up.
(Japan Times)
Dec 16
A funeral home set to open soon in Japan plans to provide the country's first-ever drive-through service.
(NHK)
Dec 16
Japan's Coast Guard has released video footage of North Korean boats illegally fishing in Japan's exclusive economic zone.
(NHK)
Dec 16
At the opening of his trial on Friday, an 18-year-old boy admitted to stabbing a woman to death before dumping her body in Ryugasaki City last year, reports Jiji Press
(tokyoreporter.com)
Dec 16
Police said Friday that two glass windows and a glass door on train cars on the JR Musashino Line were shattered by stones thrown through them on Wednesday and Thursday nights.
(Japan Today)
Dec 15
Japanese authorities have found 4 bodies in 2 wooden boats that washed ashore on the Sea of Japan coast in Akita City, Akita Prefecture.
(NHK)
---