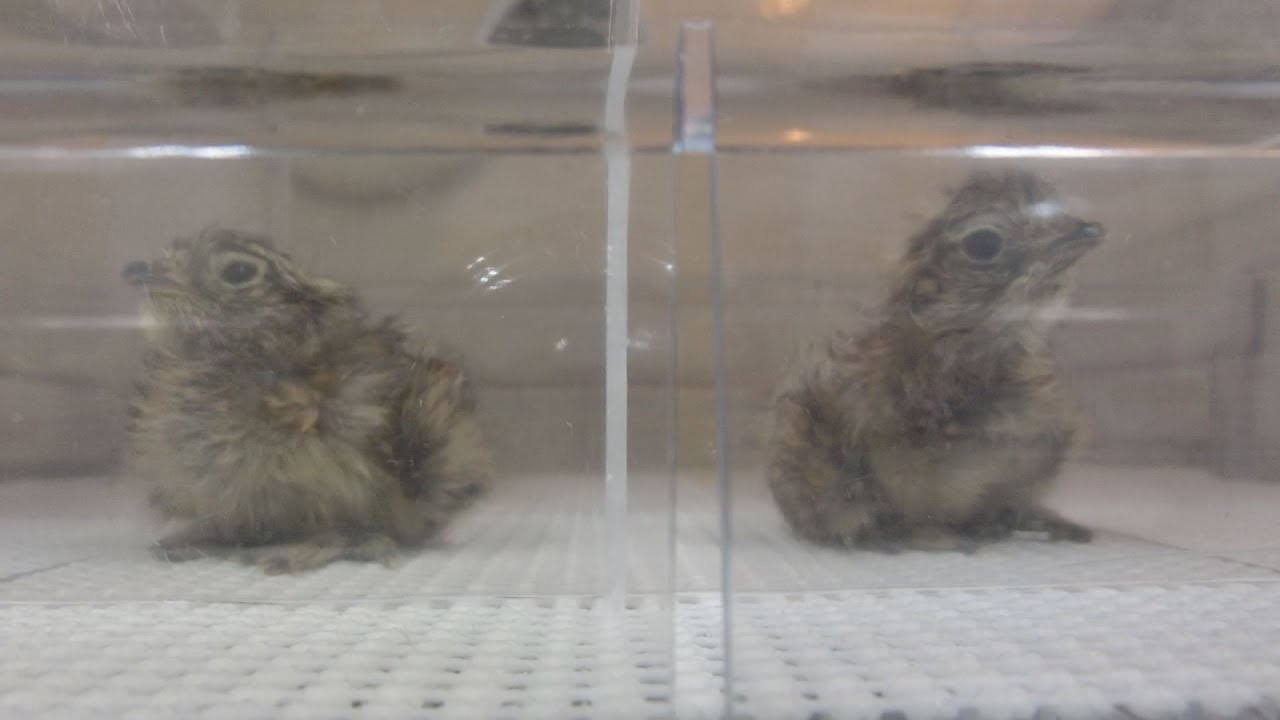 A zoo in Toyama City, central Japan, has succeeded in hatching eggs of the endangered snow grouse under a government-backed breeding program.
The Toyama Municipal Family Park Zoo says 2 eggs hatched on Saturday night.
They were among the 19 eggs laid since last month by a snow grouse at the zoo.
This is the first time eggs from a snow grouse raised in captivity have been artificially incubated and hatched.
Snow grouses live in high mountains and are designated as a special natural monument in Japan.
国の特別天然記念物で絶滅危惧種「ニホンライチョウ」の人工繁殖に取り組む富山市ファミリーパークは18日、2羽のひながふ化したと発表した。環境省などが進める人工繁殖事業で、成鳥まで育てつがいにし、ひなが誕生するのは初めて。
Jun 22
Tokyo Metropolitan Police have arrested two men in the alleged sexual assault of a female employee of a maid cafe in Akihabara earlier this year, reports Nikkan Sports
(tokyoreporter.com)
Jun 22
Japanese authorities have created a new map of a remote island whose area has expanded through volcanic activity.
(NHK)
Jun 22
Japan's Crown Prince Naruhito returned home on Wednesday morning from a week-long official visit to Denmark, arriving at Tokyo International Airport at Haneda on a Japanese government jet.
(Jiji)
Jun 21
Heavy rain hit a wide area on the Pacific side of the Japanese archipelago Wednesday, disrupting traffic and prompting local authorities to issue evacuation advisories for around 250,000 people in central regions due to possible flooding.
(Japan Times)
Jun 21
The nation's youngest professional shogi player, 14-year-old Sota Fujii, won his 28th straight match on Wednesday to equal the all-time winning streak in official matches of the traditional chess-like game.
(Japan Times)
Jun 21
Two men working at a waste disposal plant in Tamura City, Fukushima Prefecture, face theft charges for keeping approximately 10 million yen which they and a third worker found mixed in with collected garbage.
(Japan Today)
Jun 21
Japan's Air Self-Defense Force invited the public to view a drill for deploying ground-based PAC3 interceptor missiles.
(NHK)
Jun 21
Struggling Japanese electronics maker Toshiba says that it picked a government-led multinational consortium as the preferred bidder for the sale of its memory chip unit.
(NHK)
Jun 21
A strong earthquake hit southwestern Japan late Monday, the Japan Meteorological Agency said.
(Japan Times)
Jun 21
Tokyo Metropolitan Police have accused a man of causing injuries to a male commuter by pushing him off a station platform in Taito Ward, reports TBS News.
(tokyoreporter.com)
---