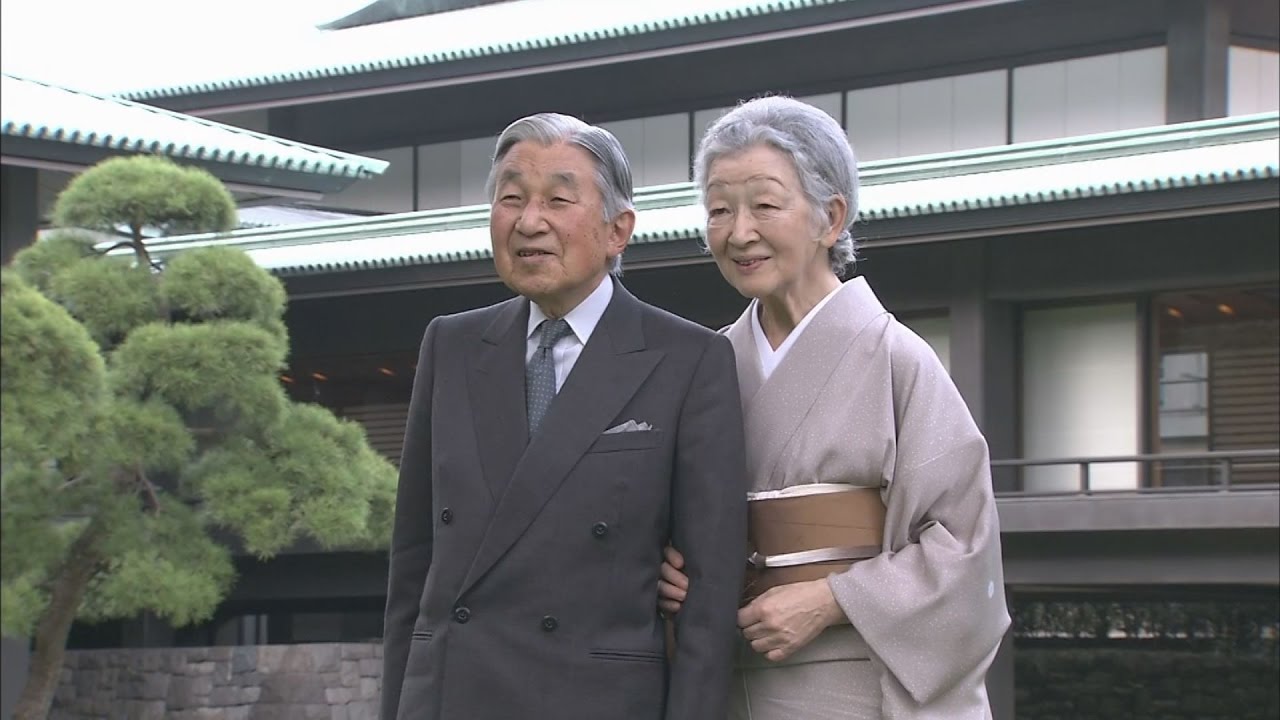 A petition drive by a small Kyoto-based political group requesting that Emperor Akihito move to Kyoto upon his abdication had drawn over 10,000 signatures as of Friday.
The campaign by Kyoto Party comes just a few days after Kyoto Mayor Daisaku Kadokawa said the city would push the government to conduct an objective study on issues related to the relocation proposal for at least some Imperial family members by listening to the advice of a wide variety of experts.
The group hopes to convince the government that Japan's former capital, where emperors reigned for nearly 1,000 years, should be discussed as a possible choice for Emperor Akihito after he retires next year, and said that, if he had the same idea, the people of Kyoto would welcome him.
Since 2013, officials from the city and representatives from Kyoto's business, academic, and cultural communities have been discussing a proposal to make Kyoto, along with Tokyo, Japan's twin cultural capitals. This would entail having at least some of the Imperial family move to Kyoto along with the Cultural Affairs Agency, which is scheduled to be transferred there by 2019, at the earliest.
It was unclear how the Emperor himself viewed a potential move to Kyoto or what role he would play in any decision to relocate.
Dec 17
A ski resort opened in western Japan's Hyogo Prefecture on Saturday, with its operator and the local government saying it is the country's first new facility to be opened to skiers and snowboarders in 14 years.
(Japan Today)
Dec 17
The operator of Japan's only "baby hatch" said Saturday that the nation should allow women to give birth anonymously at hospitals in cases of unwanted pregnancy, while ensuring the children's right to learn their mother's identity after they grow up.
(Japan Times)
Dec 16
A funeral home set to open soon in Japan plans to provide the country's first-ever drive-through service.
(NHK)
Dec 16
Japan's Coast Guard has released video footage of North Korean boats illegally fishing in Japan's exclusive economic zone.
(NHK)
Dec 15
Japanese authorities have found 4 bodies in 2 wooden boats that washed ashore on the Sea of Japan coast in Akita City, Akita Prefecture.
(NHK)
Dec 15
Emperor Akihito wishes to step down in an abdication ceremony that is "as simple as possible," without inviting foreign guests and holding a parade, the head of the Imperial Household Agency said Thursday.
(Japan Today)
Dec 14
Officials from a Japanese train operator say a crack was found near the welded joint of one of the key parts and the undercarriage of a Shinkansen bullet train.
(NHK)
Dec 14
For the first time, a Japanese high court has ordered the operator of a nuclear plant not to restart a reactor.
(NHK)
Dec 14
The average life expectancy in 2015 for Japanese men was highest in Shiga Prefecture, western Japan, at 81.78 years, a health ministry survey showed Wednesday.
(Jiji)
Dec 14
Japan's Supreme Court has upheld a lower court ruling finding the mayor of Minokamo in Gifu Prefecture, central Japan, guilty of receiving bribes.
(Jiji)
---