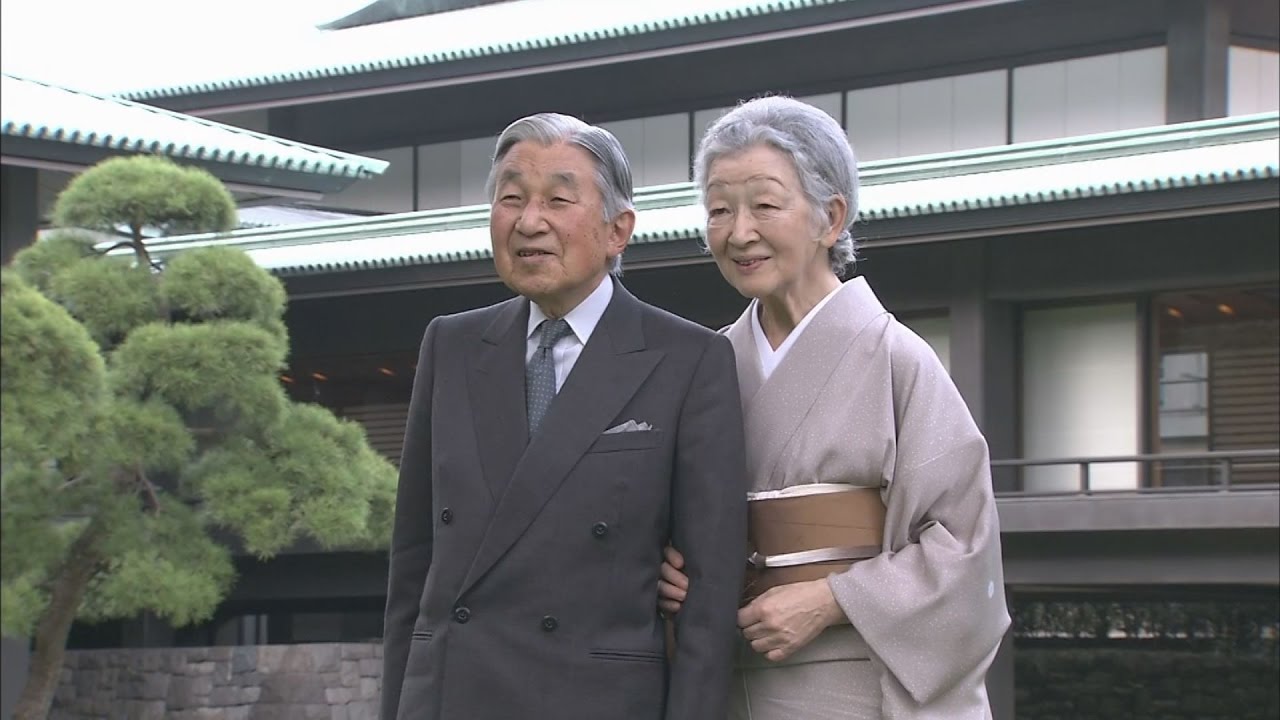 A petition drive by a small Kyoto-based political group requesting that Emperor Akihito move to Kyoto upon his abdication had drawn over 10,000 signatures as of Friday.
The campaign by Kyoto Party comes just a few days after Kyoto Mayor Daisaku Kadokawa said the city would push the government to conduct an objective study on issues related to the relocation proposal for at least some Imperial family members by listening to the advice of a wide variety of experts.
The group hopes to convince the government that Japan's former capital, where emperors reigned for nearly 1,000 years, should be discussed as a possible choice for Emperor Akihito after he retires next year, and said that, if he had the same idea, the people of Kyoto would welcome him.
Since 2013, officials from the city and representatives from Kyoto's business, academic, and cultural communities have been discussing a proposal to make Kyoto, along with Tokyo, Japan's twin cultural capitals. This would entail having at least some of the Imperial family move to Kyoto along with the Cultural Affairs Agency, which is scheduled to be transferred there by 2019, at the earliest.
It was unclear how the Emperor himself viewed a potential move to Kyoto or what role he would play in any decision to relocate.
Aug 22
A 5-year-old girl is in critical condition and two others are severely ill after eating a supermarket potato salad product infected with O-157 E. coli, Saitama Prefecture said Monday.
(Japan Times)
Aug 22
The operator of the crippled Fukushima Daiichi nuclear plant will begin the final phase of creating an underground ice wall on Tuesday.
(NHK)
Aug 21
Prosecutors in Osaka have indicted the former head of a school operator and his wife on fraud charges. The couple is at the center of a controversial deal to acquire state land.
(NHK)
Aug 21
The Miyagi Prefectural Government said Monday it will remove an online tourism promotional video that has been criticized as sexually suggestive.
(Japan Times)
Aug 20
Police and firefighters in Nikko, Tochigi Prefecture, on Sunday morning resumed their search for a 41-year-old man who went missing on Saturday night after he jumped into a river to search for his two-year–old son whom he accidentally dropped into the river from a bridge.
(Japan Today)
Aug 20
People are crowding into airports and train stations in Japan as they return from "bon" summer holiday travels.
(NHK)
Aug 20
Japan has successfully launched a rocket carrying the third satellite for its own version of a global positioning system.
(NHK)
Aug 20
Tokyo Metropolitan Police have arrested a 35-year-old man who killed a male acquaintance with a vehicle while attempting to flee police questioning in Shinjuku Ward early Saturday, reports TV Asahi.
(tokyoreporter.com)
Aug 20
The Oita city government in southwestern Japan is working to scare off farm-raiding wild monkeys using a drone decorated to look like a hawk -- their natural enemy.
(Japan Today)
Aug 19
A landslide has struck four cars on a highway in central Japan.
(NHK)
---