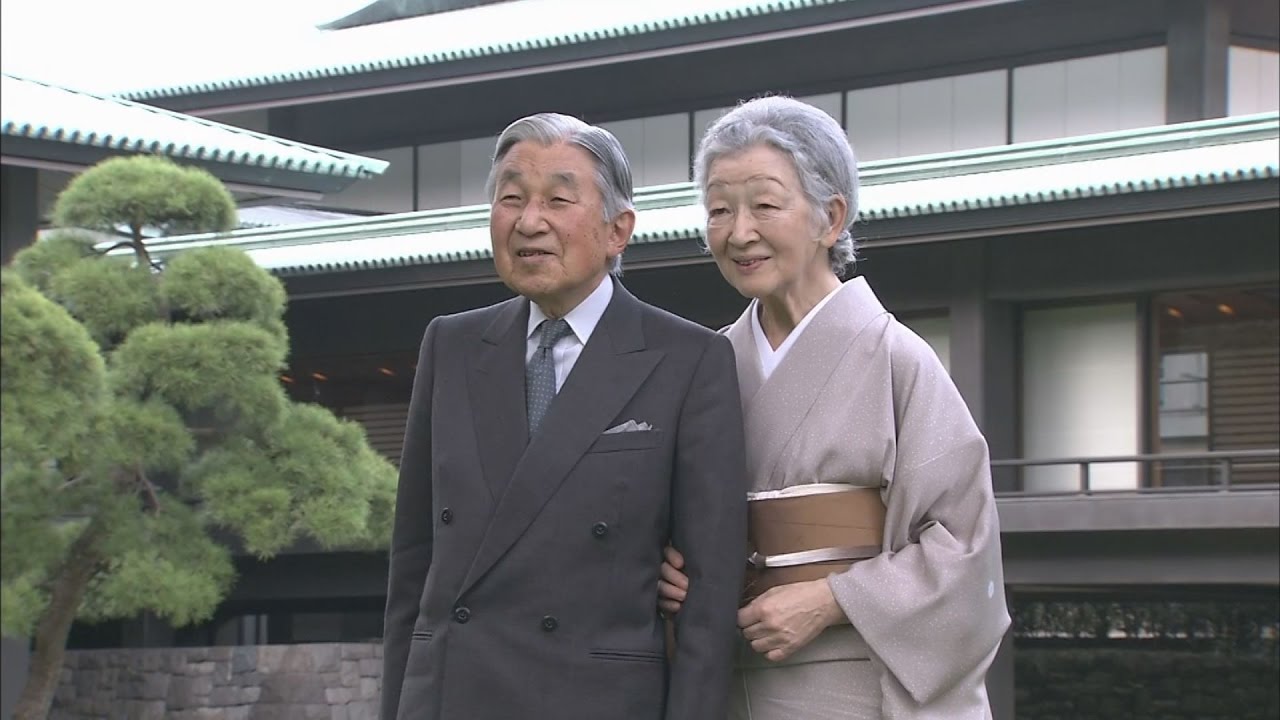 A petition drive by a small Kyoto-based political group requesting that Emperor Akihito move to Kyoto upon his abdication had drawn over 10,000 signatures as of Friday.
The campaign by Kyoto Party comes just a few days after Kyoto Mayor Daisaku Kadokawa said the city would push the government to conduct an objective study on issues related to the relocation proposal for at least some Imperial family members by listening to the advice of a wide variety of experts.
The group hopes to convince the government that Japan's former capital, where emperors reigned for nearly 1,000 years, should be discussed as a possible choice for Emperor Akihito after he retires next year, and said that, if he had the same idea, the people of Kyoto would welcome him.
Since 2013, officials from the city and representatives from Kyoto's business, academic, and cultural communities have been discussing a proposal to make Kyoto, along with Tokyo, Japan's twin cultural capitals. This would entail having at least some of the Imperial family move to Kyoto along with the Cultural Affairs Agency, which is scheduled to be transferred there by 2019, at the earliest.
It was unclear how the Emperor himself viewed a potential move to Kyoto or what role he would play in any decision to relocate.
Mar 24
A host of tourists and work trainees in Japan sought refugee status in Japan last year, fueling a jump in applications.
(Nikkei)
Mar 24
Tokyo Metropolitan Police have arrested a 20-year-old man for allegedly assaulting a high school girl in an attempt to steal her underwear in Kita Ward, reports the Sankei Shimbun
(tokyoreporter.com)
Mar 24
The US military has shown to the media for the first time F-35B fighter jets deployed in Japan.
(NHK)
Mar 24
In a move that may touch off a realignment in the cryptocurrency exchange business, Yahoo Japan next month will acquire 40% of operator BitARG Exchange Tokyo, then launch a full-blown exchange in April 2019 or later.
(Nikkei)
Mar 24
Chiba Prefectural Police on Friday referred a 33-year-old motorcyclist to prosecutors for allegedly hitting a speed of 239 kilometers per hour on an expressway near Tokyo last year, reports TV Asahi
(tokyoreporter.com)
Mar 23
A court in Japan has sentenced a former care worker to death for killing 3 elderly residents at a nursing home in Kawasaki, near Tokyo.
(NHK)
Mar 23
Japan's ruling Liberal Democratic Party will leave intact two war-renouncing clauses in Article 9 of the country's Constitution while adding new clause to justify its possession of the Self-Defense Forces in drafting amendments to the supreme law, it was effectively decided on Thursday.
(Jiji)
Mar 23
Police on Thursday served another arrest warrant on a 27-year-old man over the murder of a high school girl last year - the 10th arrest warrant to be served on the suspect, who has admitted to killing and dismembering nine people at his apartment near Tokyo.
(Japan Times)
Mar 22
After months of cold weather, which brought the heaviest snowfall in four years to Tokyo back in January, the days finally began warming up in the capital last week, with sunny skies and temperatures reaching highs of 22 degrees Celsius (71.6 degrees Fahrenheit).
(soranews24.com)
Mar 22
Many foreign tourists to Japan often wonder why public transportation, especially in areas of Tokyo renowned for their nightlife, is so limited after the last trains of the night.
(Kyodo)
---