On the last day of the U.S. Open, Hideki Matsuyama was better than everyone else. Better than Brian Harman, Rickie Fowler, Justin Thomas and the rest of the congested leaderboard.
Matsuyama shot a 6-under 66 on Sunday to pull within one of the lead, but Brooks Koepka birdied three straight holes to pull away to his first major championship. The 25-year-old Japanese star had two of the best rounds of the tournament --- he shot 65 on Friday --- but a 2-over 74 in his opening round loomed large as the scores got lower and lower at a forgiving Erin Hills.
Matsuyama's 66 was the best score on a windy final day, one better than Koepka. But Matsuyama had to settle for a tie for second with Harman, four strokes back of Koepka.
It was Matsuyama's best finish in a major, another high in a topsy-turvy season.
Jul 26
The new National Stadium being built for the 2020 Tokyo Olympics will be used exclusively for team ball sports like soccer and rugby after the games, sources told Kyodo News on Tuesday.
(Japan Times)
Jul 24
In professional sumo, Yokozuna Grand Champion Hakuho has clinched his 39th tournament victory.
(NHK)
Jul 22
Yokozuna sumo grand champion Hakuho set a new record on Friday by earning the 1,048th win in his professional career in the Japanese national sport.
(Jiji)
Jul 21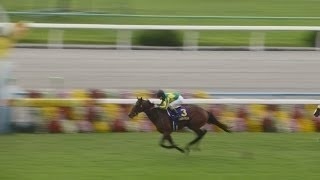 A Japanese horse has never won the Prix de l'Arc de Triomphe, the race which is regarded as the most prestigious turf contest anywhere in the world. However, Satono Diamond could be the first to land that prize later this year as the multiple-time Group One winner has been tipped by many as their fancy in October.
(newsonjapan.com)
Jul 21
An informed source in the sumo world says Mongolian Yokozuna Grand Champion Hakuho is considering the option of acquiring Japanese citizenship. The move would allow him to become a stablemaster after retirement and train younger wrestlers.
(NHK)
Jul 19
Yokozuna Hakuho used a workmanlike approach to ease past the late yokozuna Chiyonofuji for second on the all-time wins list with No. 1,046, taking his time to win his bout on Tuesday at Aichi Prefectural Gym.
(Jiji)
Jul 03
Japanese teenage shogi sensation Sota Fujii suffered the first loss in his professional career on Sunday, snapping his record-breaking unbeaten streak at 29 games.
(Jiji)
Jun 27
Sota Fujii, the youngest professional shogi player, set an unprecedented record on Monday, marking the 29th official straight win since his debut in December last year.
(Jiji)
Jun 27
Manager Don Mattingly made out the Miami Marlins' lineup unaware he was making Ichiro Suzuki the oldest player to start a game in center field since at least 1900.
(the-japan-news.com)
Jun 26
Playing at the main softball venue for the Tokyo 2020 Olympics, world No. 1 Japan beat the United States 5-3 on Sunday to clinch their three-game series.
(Japan Times)
---