Mitsubishi Heavy Industries, or MHI, will exhibit its jet plane at the International Paris Air Show, one of the world's major aviation events.
The Mitsubishi Regional Jet, or MRJ, is the first passenger aircraft that Japan has domestically produced in about half a century. Airlines in Japan, the United States, and other countries have already placed orders for 477 of the MRJs.
But MHI said in January that it would postpone the delivery of the planes until the mid-2020s. This was the 5th delay, and it stemmed from the need to redesign key pieces of equipment.
The company showcased the MRJ to reporters on Sunday, one day before the plane is due to be displayed at the air show for the first time.
The showcased jet has been used in test flights in the US. Its exterior has the distinct All Nippon Airways design. That airline will receive the first mass-produced MRJ.
三菱航空機(愛知県豊山町)は18日、国産初のジェット旅客機MRJ(三菱リージョナルジェット)の試験機を、フランス・パリ近郊のルブルジェ空港で報道陣に披露した。19日に開幕する航空見本市「パリ国際航空ショー」で展示する。見本市でのMRJの実機公開は初めて。
Sep 20
Toshiba Corp has decided to sell its chip unit to a Japan-U.S.-South Korean consortium for around 2.4 trillion yen ($21 billion) following months of talks involving other bidders, sources close to the matter said Wednesday.
(Japan Today)
Sep 20
A spokesperson for Toys"R"Us Japan says the company is operating as usual.
(NHK)
Sep 18
The missiles may not be physically crashing into Japan, but their effect is hitting television stations square in the wallet.
(rocketnews24.com)
Sep 15
Mazda Motor Corp. said Thursday it will launch a high-end large sport-utility vehicle in Japan on Dec. 14.
(the-japan-news.com)
Sep 14
Japanese cosmetics giant Shiseido is recalling about 400,000 eyeliner sticks. Officials at the firm say plastic splinters have been found in some items.
(NHK)
Sep 14
The city of Kyoto will propose collecting a minimum 200 yen per night tax on guests staying at hotels or other lodgings in the popular tourist area, municipal officials said Wednesday.
(Japan Today)
Sep 14
Toshiba has decided to re-engage US private-equity firm Bain Capital as the preferred bidder in the sale of its chip unit.
(NHK)
Sep 13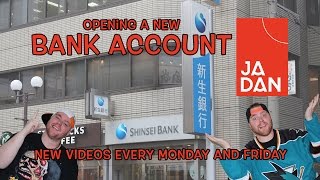 Japan's Financial Services Agency and National Police Agency plan to start discussions shortly to make it possible to complete online procedures needed for opening bank accounts, aiming to improve convenience for users, according to informed sources.
(Jiji)
Sep 12
Japanese said Monday it would sell off another chunk of the country's massive postal service in a share sale that could raise up to 1.4 trillion yen.
(Japan Today)
Sep 12
NHK has learned that the US tech giant Google will start selling its smart speakers on the Japanese market starting in early October.
(NHK)
---