The US Navy has identified all seven sailors killed after their destroyer was partially flooded following a collision with a container ship off Japan's coast at the weekend, confirming their deaths for the first time.
The crew were reported missing after Saturday's predawn collision, triggering a major US-Japanese search operation, with divers scouring damaged areas of the destroyer.
On Sunday, US authorities tacitly acknowledged there were no survivors as they ended the search, but declined to say how many bodies had been found until the families were notified.
The 154-metre (500-foot) Fitzgerald - commissioned in 1995 and deployed in the Iraq war in 2003 - was pulled by a tugboat back to its base on Saturday in Yokosuka, southwest of Tokyo.
The navy said the bodies of the missing crew were found by the divers in flooded sleeping quarters.
"The remains of seven sailors previously reported missing were located in flooded berthing compartments, after divers gained access to the spaces," it said, adding that the deceased sailors ranged in age from 19 to 37.
On Sunday, US 7th Fleet commander Vice Admiral Joseph Aucoin said the crew would have had little chance of escaping the "tremendous" amount of water that gushed into the ship after the accident left a large gash in its side.
静岡県沖で起きたアメリカ海軍のイージス艦とコンテナ船の衝突事故で、行方不明になっていたイージス艦の乗組員7人全員の死亡が確認されました。 17日、静岡県の石廊崎沖で、アメリカ海軍のイージス艦「フィッツジェラルド」と日本郵船が運航するコンテナ船が衝突しました。
Oct 21
Typhoon Lan is expected to reach waters near Okinawa Prefecture's Daitojima region at dawn on Sunday.
(NHK)
Oct 21
An elderly driver has run over pedestrians in Tokyo's busy district of Kichijoji, reportedly injuring 7 people.
(NHK)
Oct 20
On the occasion of her 83rd birthday Friday, Empress Michiko welcomed the award this year of the Nobel Peace Prize to the International Campaign to Abolish Nuclear Weapons as a meaningful development in efforts to eliminate nuclear weapons.
(Japan Times)
Oct 20
Japanese police say more than 900 people under the age of 18 were victimized through social media in the first 6 months of this year.
(NHK)
Oct 20
Japan's volcanic eruption prediction committee offered the view Thursday that a major eruption may occur at Mount Shinmoe in the southwestern region of Kyushu.
(Jiji)
Oct 20
Nissan Motor has just announced it will suspend domestic shipments of vehicles from all 6 factories in Japan.
(NHK)
Oct 19
Two persons were caught on camera spraying graffiti in the historic Golden Gai district in Shinjuku Ward last week, the latest such incident in what is a worsening problem for bar owners.
(tokyoreporter.com)
Oct 19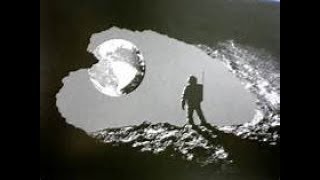 An international research team, including the Japan Aerospace Exploration Agency, or JAXA, said Wednesday that it has found a 50-kilometer-long cave under the surface of the moon through a study of observation data from JAXA's Kaguya (Selene) lunar orbiter launched in 2007.
(Jiji)
Oct 19
Senior officials from Japan, the United States, and South Korea have agreed that the 3 countries will put maximum pressure on North Korea for its repeated ballistic missile and nuclear tests.
(NHK)
Oct 19
The estimated number of visitors to Japan in January-September rose 17.9 pct from a year earlier to 21,196,400, topping the 20-million mark at the fastest pace in any year, the Japan National Tourism Organization said Wednesday.
(Jiji)
---