A 42-year-old woman of Sakai, Osaka Prefecture, was arrested Tuesday for allegedly setting a man on fire, causing him to sustain burns over his entire body, police said.
The man, who is in his 40s and was apparently the woman's boyfriend, remains unconscious in a hospital in critical condition.
Police officials said Yuko Ono, arrested on suspicion of attempted murder, told investigators that she poured ethanol over the man because she suspected he had had an affair and she wanted to "disinfect his dirty body." She reportedly said the man tried to light a cigarette and caught fire.
According to the officials, on June 19 at around 5:30 p.m., Ono allegedly tried to put the man on fire inside a car parked on a street in Sakai's Nishi Ward. The man reportedly escaped and ran into a nearby electric appliance store. He was taken to a hospital, but remains unconscious and in critical condition. His identity has not been confirmed, they said.
大阪府堺市で6月19日、全身火だるまになった40代男性が電器店に駆け込み、助けを求める事件があったが、現場から車で立ち去った交際相手の女が、殺人未遂の疑いで逮捕された。
6月27日に逮捕された無職、斧裕子容疑者(42)は、19日午後5時半ごろ、堺市西区の路上に停めた乗用車内で、男性にエタノールを浴びせたとされる。男性はその後、火だるまになった状態で近くの電器店に駆け込み……続きは動画で。
Jan 17
NHK is apologizing after issuing a false alert that said North Korea had probably launched a missile and warned people in Japan to take cover.
(NHK)
Jan 17
Following the release of its first edition in 1955, publisher Iwanami Shoten's Kojien has become one of the most respected and widely used dictionaries in Japan. Since 1998, the tome has been on a 10-year update cycle, and so last week's release of Kojien's seventh edition was a big deal not just for linguists, but for Japanese society in general.
(rocketnews24.com)
Jan 17
Spending by visitors from abroad during their stays in Japan exceeded 4 trillion yen for the first time on record in 2017, the Japan National Tourism Organization said in a preliminary report on Tuesday.
(Jiji)
Jan 16
Eight corpses possibly belonging to North Korean nationals have been discovered aboard and near a wooden ship that washed ashore in Kanazawa City earlier this month, reports NHK (Jan. 16).
(tokyoreporter.com)
Jan 16
A woman in her 60s in Fukuoka Prefecture died in 2016 after being infected with Corynebacterium ulcerans, becoming the first victim of the zoonotic disease in Japan, health ministry officials said Monday.
(Jiji)
Jan 16
Police and consumer centers across Japan have received more than 1,500 inquiries from people affected by a scandal involving a gala dress kimono retail and rental firm. The total value of contracts drawn up between the firm and the consumers who have consulted with the centers has topped 270 million yen, or nearly 2.5 million dollars.
(NHK)
Jan 16
A man was arrested Monday on suspicion of stabbing two men the previous night, one fatally, in what appeared to be random attacks, the police said.
(Japan Times)
Jan 16
A branch of Yokohama District Court on Monday ordered the city of Zushi, Kanagawa Prefecture, eastern Japan, to pay 1.1 million yen in damages for leaking information that led to the murder of a 33-year-old woman by a stalker.
(Jiji)
Jan 16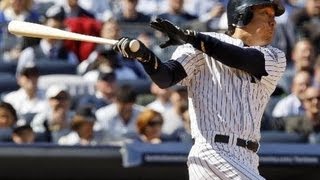 Former Japanese baseball star Hideki Matsui has become the youngest inductee into the Japanese Baseball Hall of Fame.
(NHK)
Jan 16
Discount retailer Don Quijote Co. unveiled a renovated Ferris wheel Monday in Osaka's Dotonbori shopping district.
(Japan Times)
---