The frequent tests and growing sophistication of North Korean missiles is prompting the Japanese government and the general public to think carefully about civil defence. What if Pyongyang actually did fire missiles at a major Japanese city?
An opinion poll published by the Japan News Network at the beginning of May found that 90 percent of the public admitted feeling worried about North Korea and 54 percent said that they were greatly worried.
The conservative government of Shinzo Abe, the Liberal Democratic Party leader who became Japan's prime minister in 2012, has tried to respond to these fears in part by giving assurances that it is working hard to fulfil its duty to defend the nation.
But there are also suggestions that the government is more subtly stoking these concerns just enough to assist it in its long-term agenda of dispensing with the remnants of the nation's post-war pacifism and moving towards constitutional revision.
There were certainly mixed reviews when Tokyo Metro, a subway company that serves millions of commuters in the Japanese capital, shut down all of its train lines for about 10 minutes on the morning of April 29 in response to news reports that North Korea had fired a missile. While some commentators appreciated the abundance of caution shown by the company, others pointed out that even in Seoul, the capital of South Korea, which is much closer to the danger zone, no such measures have ever been taken.
This criticism led Tokyo Metro to quickly change its company policy. In the future, the subway trains will be halted only if an official warning is issued through the J-Alert system of the Fire and Disaster Management Agency (FDMA), and not in response to media reports.
The J-Alert system is a fundamental pillar of Japan's civil defence measures. First launched in 2007, the system involves the FDMA sending out a warning signal via satellite that is to be received by Japanese local governments, which in turn warn the general public about the emergency through loudspeakers and other broadcasts. By 2014, all local governments throughout the nation were provided with the necessary receivers and were woven into the J-Alert system.
Jan 17
NHK is apologizing after issuing a false alert that said North Korea had probably launched a missile and warned people in Japan to take cover.
(NHK)
Jan 17
Following the release of its first edition in 1955, publisher Iwanami Shoten's Kojien has become one of the most respected and widely used dictionaries in Japan. Since 1998, the tome has been on a 10-year update cycle, and so last week's release of Kojien's seventh edition was a big deal not just for linguists, but for Japanese society in general.
(rocketnews24.com)
Jan 17
Spending by visitors from abroad during their stays in Japan exceeded 4 trillion yen for the first time on record in 2017, the Japan National Tourism Organization said in a preliminary report on Tuesday.
(Jiji)
Jan 16
Eight corpses possibly belonging to North Korean nationals have been discovered aboard and near a wooden ship that washed ashore in Kanazawa City earlier this month, reports NHK (Jan. 16).
(tokyoreporter.com)
Jan 16
A woman in her 60s in Fukuoka Prefecture died in 2016 after being infected with Corynebacterium ulcerans, becoming the first victim of the zoonotic disease in Japan, health ministry officials said Monday.
(Jiji)
Jan 16
Police and consumer centers across Japan have received more than 1,500 inquiries from people affected by a scandal involving a gala dress kimono retail and rental firm. The total value of contracts drawn up between the firm and the consumers who have consulted with the centers has topped 270 million yen, or nearly 2.5 million dollars.
(NHK)
Jan 16
A man was arrested Monday on suspicion of stabbing two men the previous night, one fatally, in what appeared to be random attacks, the police said.
(Japan Times)
Jan 16
A branch of Yokohama District Court on Monday ordered the city of Zushi, Kanagawa Prefecture, eastern Japan, to pay 1.1 million yen in damages for leaking information that led to the murder of a 33-year-old woman by a stalker.
(Jiji)
Jan 16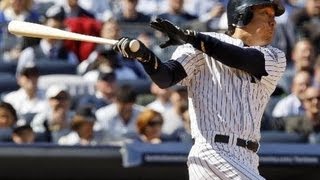 Former Japanese baseball star Hideki Matsui has become the youngest inductee into the Japanese Baseball Hall of Fame.
(NHK)
Jan 16
Discount retailer Don Quijote Co. unveiled a renovated Ferris wheel Monday in Osaka's Dotonbori shopping district.
(Japan Times)
---