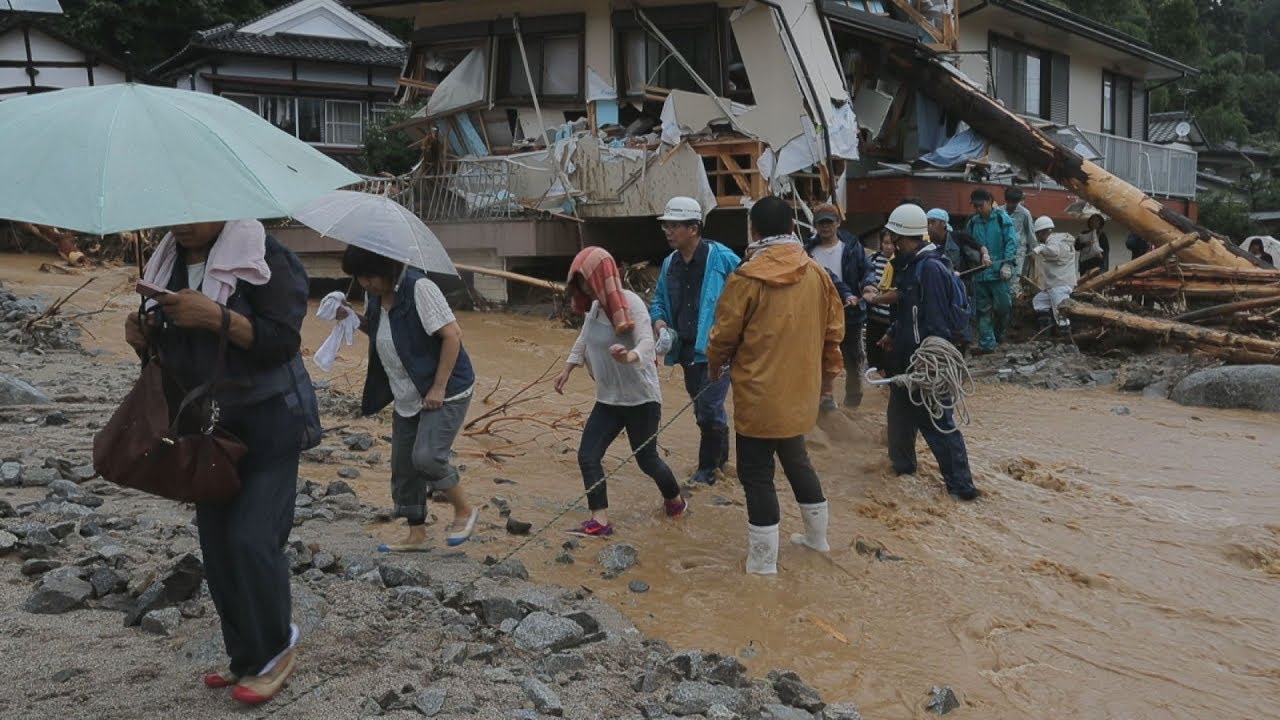 The death toll from torrential rain in the southwestern Japanese region of Kyushu has risen to 15. At least 10 are still missing.
The heavy rain has blocked roads to some parts of the area, making it difficult for local authorities to assess the extent of damage.
On Friday, intermittent heavy rainfall hit northern parts of Kyushu.
Weather officials are still warning of landslides and swollen rivers as more heavy downpours are forecast on Saturday.
Some parts of the Kyushu region have had the heaviest rainfall since record-keeping began in 1976.
九州北部を襲った記録的な大雨で、福岡県と大分県で合わせて15人の死亡が確認されました。依然、孤立している地域もあり、救助活動が続けられています。
May 25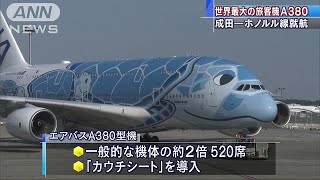 All Nippon Airways debuted flights of a double-decker Airbus A380 from Narita Airport north of Tokyo, bound for Hawaii on Friday.
(NHK)
May 24
Many parts of Japan saw the mercury top 30 degrees Celsius on Thursday. Weather officials are warning of unseasonal high temperatures over the weekend.
(NHK)
May 23
Kyoto Prefectural Police have arrested a 23-year-old male Australian national who is suspected of scrawling graffiti in dozens of locations in Kyoto City, reports Fuji News Network (May 22).
(tokyoreporter.com)
May 23
The International Olympic Committee says boxing is set to maintain its place in the 2020 Tokyo Games, but that the sport's international association should be excluded from organizing the events due to a number of problems.
(NHK)
May 23
Junnosuke Taguchi, a former member of Japanese boy band KAT-TUN, was arrested Wednesday on suspicion of possessing marijuana, the Narcotics Control Department said.
(Japan Times)
May 22
Tokyo DisneySea has begun its largest expansion project ever.
(NHK)
May 22
A Japanese government committee has decided on the route of a parade scheduled for October to celebrate the enthronement of Emperor Naruhito.
(NHK)
May 22
The Supreme Court and other legal professionals in Japan have hosted a symposium to mark the tenth anniversary of the introduction of the country's lay judge system.
(NHK)
May 21
Japanese Emperor Naruhito transplanted rice seedlings in a paddy at the Imperial Palace in Tokyo on Monday.
(NHK)
May 21
A 24-year-old man was arrested Monday on suspicion of threatening to kill a member of a sister group of the popular girl band AKB48, police said.
(Japan Today)
---