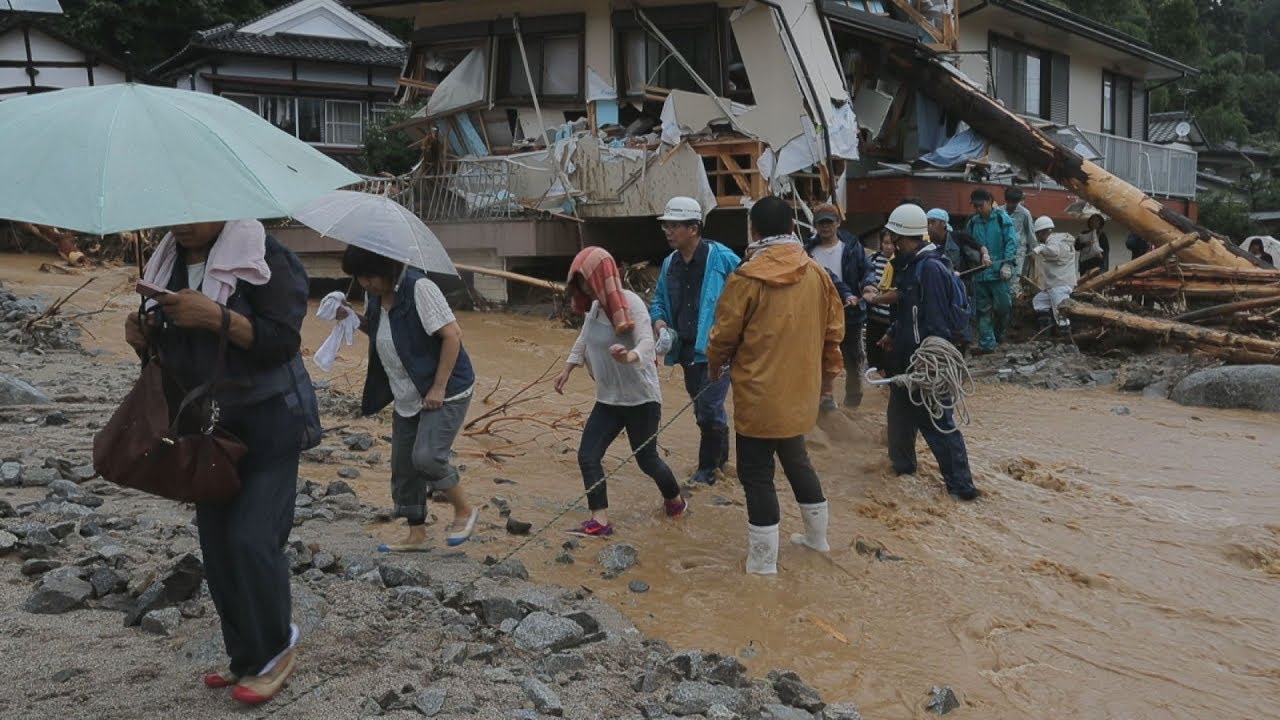 The death toll from torrential rain in the southwestern Japanese region of Kyushu has risen to 15. At least 10 are still missing.
The heavy rain has blocked roads to some parts of the area, making it difficult for local authorities to assess the extent of damage.
On Friday, intermittent heavy rainfall hit northern parts of Kyushu.
Weather officials are still warning of landslides and swollen rivers as more heavy downpours are forecast on Saturday.
Some parts of the Kyushu region have had the heaviest rainfall since record-keeping began in 1976.
九州北部を襲った記録的な大雨で、福岡県と大分県で合わせて15人の死亡が確認されました。依然、孤立している地域もあり、救助活動が続けられています。
Nov 23
Tokyo Metropolitan Police are searching have arrested eight persons, including an organized crime member, in the robbery of gold valued at nearly 100 million yen from a shop in Taito Ward earlier this year, reports NHK
(tokyoreporter.com)
Nov 23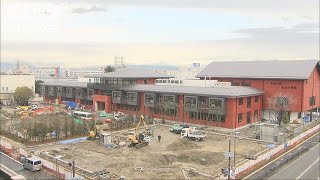 The government sold land in Osaka to school operator Moritomo Gakuen for a highly discounted price based on faulty data estimating the cost of removing industrial waste left in the plot, a government watchdog on spending concluded in a much-awaited report released Wednesday.
(Japan Times)
Nov 22
The Imperial Household Agency said Wednesday the wedding ceremony of Princess Mako, the eldest granddaughter of Emperor Akihito, and her classmate from university days Kei Komuro will be held on Nov 4 next year.
(Japan Today)
Nov 22
NHK has learned Japan is getting closer to finding out a date for the Emperor's abdication.
(NHK)
Nov 21
Police are set to refer sumo grand champion Harumafuji to prosecutors by the end of the year on suspicion of assaulting lower-ranked wrestler Takanoiwa in a drunken brawl, investigative sources said Tuesday.
(Japan Times)
Nov 21
Tokyo Metropolitan Police have arrested a 31-year-old man for organizing an orgy event via the social-networking service Twitter, reports the Sankei Shimbun.
(tokyoreporter.com)
Nov 21
A wild boar was killed after it injured an 11-year-old girl during a rampage in the town of Oizumi on Monday, reports NHK.
(tokyoreporter.com)
Nov 21
Osaka Prefectural Police have arrested a 53-year-old woman living in Neyagawa City the bodies of four newborn infants were found encased in concrete in a residence, reports TV Asahi
(tokyoreporter.com)
Nov 21
A group of Japanese researchers has developed the country's first quantum computer and is offering others free trials as a way to spur further innovation.
(NHK)
Nov 21
As a part of a crackdown on illegal gambling, Tokyo Metropolitan Police have busted a pair of internet casinos operating in Shibuya Ward, reports TV Asahi
(tokyoreporter.com)
---