Japanese authorities will expand their search for poisonous fire ants following recent discoveries of the insect at ports and elsewhere in the country.
Officials of the environment and transport ministries say they will send experts to 68 ports regularly visited by ships from China, Taiwan, Australia and other places where fire ants live. They have been conducting checks at 7 ports so far.
The experts will place traps and insecticidal bait where the ant is likely to be found.
The fire ant is native to South America. It has been discovered in Japan since May, at ports in Kobe, Nagoya and Tokyo.
Tweets about ヒアリ
May 24
Tomomasa Nakagawa, a former senior member of doomsday cult Aum Shinrikyo now on death row, has published a research paper on the deadly VX nerve agent, it was learned Wednesday.
(Jiji)
May 23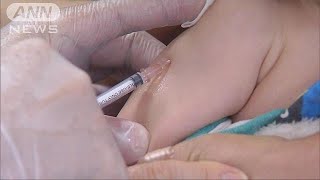 Health officials in Japan say as of Monday more than 170 people across the country have been infected with measles. The outbreak began in the southwestern prefecture of Okinawa in March.
(NHK)
May 23
The amount of Pacific bluefin tuna stocks rose 10 percent from 2014 to 21,000 tons in 2016, the Fisheries Agency said, citing an estimate by an international organization.
(Japan Times)
May 19
An international organization has halted its screening to name a geological period 126,000 to 770,000 years ago after Japan's Chiba Prefecture due to a data falsification allegation, a Japanese study team said Friday.
(Jiji)
May 17
The world's first cloned cow died of old age Monday, according to the prefectural government of Ishikawa.
(Japan Times)
May 16
Despite advances in treatment, the number of newly confirmed cases of HIV in Japan has remained flat for the past decade, a sign that misconceptions about the disease are making progress towards eradication difficult.
(Japan Today)
May 15
A volcano in Kyushu has erupted again, shooting gray smoke and ash thousands of meters into the sky.
(Japan Today)
May 15
Two probes in a joint Mercury exploration mission between Japan and Europe, named BepiColombo, will be launched from French Guiana in South America aboard an Ariane 5 rocket in October.
(the-japan-news.com)
May 13
An earthquake with a magnitude of 5.2 struck the north of Nagano Prefecture on Saturday morning, according to the Meteorological Agency. A tsunami warning was not issued.
(Japan Times)
May 12
A dead fire ant was found in Osaka Prefecture, the Environment Ministry has said.
(Jiji)
---