Kanagawa Prefectural Police working on a tip have arrested a woman after a corpse likely belonging to her husband was found in their residence in Yokohama, reports Nippon News Network.
On Saturday, police arrested Mariko Uchiyama, 60, and her daughters, Kei (34) and Yuka (29) for allegedly dumping a body likely that of Mariko's husband, aged in his 60s, at their residence in Kanagawa Ward.
All three suspects deny the allegations. They each told police they do not wish to discuss the matter, according to TV Asahi (July 16).
The body, which had turned partially skeletal, was found atop a futon in a bedroom. It did not have any external wounds. Police believe the person died about one month ago.
Police entered the residence after receiving a tip from a member of management of the building on Friday about a "foul smell" coming from the unit.
According to police, Mariko consulted with police last year about how her husband had withheld part of severance payment he had received and initiated domestic violence.
Police are now working to confirm the identity of the body.
夫とみられる男性の遺体を自宅に遺棄した疑いで、60歳の妻と娘2人が逮捕されました。 横浜市の無職・山内真里子容疑者と長女の桂容疑者(34)、次女の優香容疑者(29)は、同居していた60代の夫とみられる遺体を約1カ月にわたって自宅に遺棄した疑いです。
May 24
As a nation, Japan is more connected to the internet than almost any other country in the world. According to statistics from Statista, 91% of the country's 104 million internet users are going online every day.
(newsonjapan.com)
May 24
Two graduate students have been arrested for sitting around a traditional Japanese heated table they set up at the center of a busy intersection in western Japan, police said Wednesday.
(Japan Today)
May 24
Embattled former Nihon University American football top coach Masato Uchida and incumbent assistant coach Tsutomu Inoue on Wednesday denied having instructed a player of the university team to injure a rival team's quarterback.
(Jiji)
May 24
Tomomasa Nakagawa, a former senior member of doomsday cult Aum Shinrikyo now on death row, has published a research paper on the deadly VX nerve agent, it was learned Wednesday.
(Jiji)
May 24
The Taiwanese government has fined a local unit of Japanese 100-yen shop operator Daiso Industries Co. 41.64 million new Taiwan dollars, or about 150 million yen, for illegal imports, it was learned Wednesday.
(Jiji)
May 24
The Okinawa prefectural government on Wednesday granted an honor award to Japanese pop diva Namie Amuro, 40, a native of the southernmost prefecture.
(Jiji)
May 24
Tokyo Metropolitan Police have arrested a notorious pickpocket whose career dates back to the Showa Era, reports TBS News
(tokyoreporter.com)
May 24
Tokyo Metropolitan Police have arrested a 45-year-old from Shizuoka Prefecture for allegedly sending death threats to political commentator and journalist Akira Ikegami earlier this year, reports the Sankei Shimbun
(tokyoreporter.com)
May 23
A college American football player who injured an opposing team's quarterback during a game in Tokyo says he was ordered by his coaches to make a controversial late tackle.
(NHK)
May 23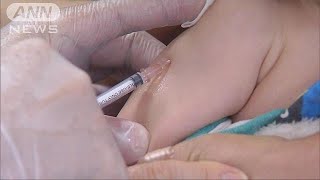 Health officials in Japan say as of Monday more than 170 people across the country have been infected with measles. The outbreak began in the southwestern prefecture of Okinawa in March.
(NHK)
---