Tochigi Prefectural Police have arrested a 28-year-old man suspect in the molestation of multiple women in Utsunomiya City, reports TBS News.
At around 8:00 p.m. on July 12, Tomoyasu Koike, a construction worker, allegedly grabbed a 23-year-old female beauty stylist from behind as she commuted home in the Motoimaizumi area. He then allegedly covered her mouth while fondling her chest.
Koike, who has been charged with indecent assault, has declined to comment on the allegations, according to the Utsunomiya Higashi Police Station.
The suspect became a person of interest after police drew up a portrait based on accounts of eyewitnesses and the victim.
Police are investigating whether Koike was also behind a number of similar incidents that have taken place in the same general area since 2014.
美容師女性にわいせつ行為容疑、とび職の男を逮捕 美容師の女性にわいせつな行為をしたとして、とび職の男が逮捕されました。  逮捕されたのは、宇都宮市のとび職・小池友康容疑者(28)で、今月12日夜、宇都宮市・元今泉の路上で、帰宅途中だった美容師の女性(23)の背後から抱きつき口をふさいだうえ、胸を触るなどわいせつな行為をした疑いが持たれています。警察は、小池容疑者の認否について明らかにしていません。
Nov 19
Police in Tokyo on Saturday arrested an unemployed 42-year-old man of no fixed address on suspicion of killing a 61-year-old homeless man on a riverbank in Katsushika Ward.
(Japan Today)
Nov 19
A man died Saturday after falling off a cliff while competing in a trail running race in Saitama Prefecture, police said.
(Japan Times)
Nov 19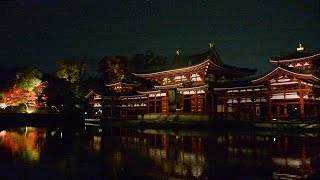 The Phoenix Hall of Byodoin temple, a UNESCO World Heritage site in Uji, Kyoto Prefecture, glows at night during a trial illumination on Friday.
(the-japan-news.com)
Nov 19
Despite their magical reputation, shooting stars are just pieces of space debris from millimeters to a few centimeters thick that fly into Earth's atmosphere and brightly burn up into nothing.
(rocketnews24.com)
Nov 19
Chiba Prefectural Police have arrested a 33-year-old man for allegedly selling cash above face value using marketplace app Mercari and collecting interest exceeding the legal interest rate, reports TV Asahi
(tokyoreporter.com)
Nov 18
Japan's national broadcaster NHK has unveiled this year's lineup for its annual New Year's Eve music show "Kohaku Uta Gassen" (Red and White Song Battle), featuring 10 new groups and singers.
(Japan Today)
Nov 18
Yokozuna Grand Champion Harumafuji has reportedly told police that he hit a lower-ranked wrestler with his bare hands, not with a beer bottle as was reported.
(NHK)
Nov 18
An apology by a Japanese railroad operator for a train's early departure has attracted the attention of foreign media.
(NHK)
Nov 18
The overall number of crimes committed in Japan continued to drop in 2016, falling below the 1 million mark for the first time in the postwar era, according to the annual White Paper on Crime released Friday by the Justice Ministry.
(Japan Times)
Nov 18
After beginning service in Japan in 2011, Naver Corporation's Line messaging app quickly become one of the most popular ways to stay connected to personal acquaintances.
(Japan Today)
---