Fukuoka Prefectural Police have arrested a 34-year-old man in the alleged sexual assault of a female Korean tourist at a short-term stay accommodation operated by the suspect on Saturday, reports the Sankei Shimbun.
At 6:00 a.m., Soichi Osabe is alleged to have sexually assaulted the woman, aged in her 30s, inside the accommodation, located in Chuo Ward of Fukuoka City. The woman suffered injuries that were not disclosed.
Osabe, who has been accused of coerced intercourse resulting in injury, denies the allegations. "I acknowledge touching her, but we did not have sex," the suspect was quoted by the Chuo Police Station.
The woman reserved the room via the internet for herself and another woman, also a Korean national, for the night of July 15. The suspect, who also stayed the night at premises, consumed alcohol with the two women that same night, according to TBS News (July 17).
The matter came to light after the victim contacted the Korean consulate-general. Police are investigating whether Osabe is properly licensed to operate the accommodation.
福岡市のアパートで民泊を営む男が宿泊した外国人観光客の女性に乱暴し、けがをさせたとして逮捕されました。
May 24
As a nation, Japan is more connected to the internet than almost any other country in the world. According to statistics from Statista, 91% of the country's 104 million internet users are going online every day.
(newsonjapan.com)
May 24
Two graduate students have been arrested for sitting around a traditional Japanese heated table they set up at the center of a busy intersection in western Japan, police said Wednesday.
(Japan Today)
May 24
Embattled former Nihon University American football top coach Masato Uchida and incumbent assistant coach Tsutomu Inoue on Wednesday denied having instructed a player of the university team to injure a rival team's quarterback.
(Jiji)
May 24
Tomomasa Nakagawa, a former senior member of doomsday cult Aum Shinrikyo now on death row, has published a research paper on the deadly VX nerve agent, it was learned Wednesday.
(Jiji)
May 24
The Taiwanese government has fined a local unit of Japanese 100-yen shop operator Daiso Industries Co. 41.64 million new Taiwan dollars, or about 150 million yen, for illegal imports, it was learned Wednesday.
(Jiji)
May 24
The Okinawa prefectural government on Wednesday granted an honor award to Japanese pop diva Namie Amuro, 40, a native of the southernmost prefecture.
(Jiji)
May 24
Tokyo Metropolitan Police have arrested a notorious pickpocket whose career dates back to the Showa Era, reports TBS News
(tokyoreporter.com)
May 24
Tokyo Metropolitan Police have arrested a 45-year-old from Shizuoka Prefecture for allegedly sending death threats to political commentator and journalist Akira Ikegami earlier this year, reports the Sankei Shimbun
(tokyoreporter.com)
May 23
A college American football player who injured an opposing team's quarterback during a game in Tokyo says he was ordered by his coaches to make a controversial late tackle.
(NHK)
May 23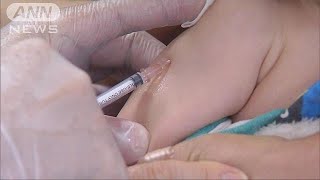 Health officials in Japan say as of Monday more than 170 people across the country have been infected with measles. The outbreak began in the southwestern prefecture of Okinawa in March.
(NHK)
---