Popular actor Ken Watanabe, 57, has publicly admitted that he had been in an extramarital affair as rumored since earlier this year.
The actor, wearing a gray suit and a black tie, appeared in front of journalists at a press conference in Tokyo on July 15, approximately four months after the news of the affair first broke in tabloid magazine Shukan Bunshun in March.
"Most of what is written in the (Shukan Bunshun) article is true," Watanabe told reporters, after apologizing for taking so long to talk about the matter. "I am deeply sorry for making my fans, supporters and work-related staff worried over my frivolous actions. Above all, I am deeply sorry for having hurt my wife."
The March article, which reported on Watanabe seeing an unnamed 36-year-old Japanese woman in New York, caused a major stir in the Japanese media and a crack in Watanabe's presumably "ideal" marriage with actress Kaho Minami, 53.
Watanabe and Minami have been married since 2005, and have been looked upon as one of the most stable couples in the Japanese show business world, having undergone major health issues together, including Watanabe's battle with leukemia in 2016.
The March article, however, showed Watanabe --- known for his roles in The Last Samurai, Inception and the Broadway musical The King and I --- holding hands with the woman in Central Park in New York. The photo was reportedly taken in mid-February. Other photos showed the two taking a selfie and having dinner at a restaurant.
The magazine also reported that the two had been together for over three years, though Watanabe said that "it wasn't continuing for the entire time," suggesting that they were seeing each other on and off during this time. Watanabe's affair was supposedly taking place in the same time when his wife, Minami, was fighting an early stage of breast cancer that she was diagnosed with in February 2016.
May 24
As a nation, Japan is more connected to the internet than almost any other country in the world. According to statistics from Statista, 91% of the country's 104 million internet users are going online every day.
(newsonjapan.com)
May 24
Two graduate students have been arrested for sitting around a traditional Japanese heated table they set up at the center of a busy intersection in western Japan, police said Wednesday.
(Japan Today)
May 24
Embattled former Nihon University American football top coach Masato Uchida and incumbent assistant coach Tsutomu Inoue on Wednesday denied having instructed a player of the university team to injure a rival team's quarterback.
(Jiji)
May 24
Tomomasa Nakagawa, a former senior member of doomsday cult Aum Shinrikyo now on death row, has published a research paper on the deadly VX nerve agent, it was learned Wednesday.
(Jiji)
May 24
The Taiwanese government has fined a local unit of Japanese 100-yen shop operator Daiso Industries Co. 41.64 million new Taiwan dollars, or about 150 million yen, for illegal imports, it was learned Wednesday.
(Jiji)
May 24
The Okinawa prefectural government on Wednesday granted an honor award to Japanese pop diva Namie Amuro, 40, a native of the southernmost prefecture.
(Jiji)
May 24
Tokyo Metropolitan Police have arrested a notorious pickpocket whose career dates back to the Showa Era, reports TBS News
(tokyoreporter.com)
May 24
Tokyo Metropolitan Police have arrested a 45-year-old from Shizuoka Prefecture for allegedly sending death threats to political commentator and journalist Akira Ikegami earlier this year, reports the Sankei Shimbun
(tokyoreporter.com)
May 23
A college American football player who injured an opposing team's quarterback during a game in Tokyo says he was ordered by his coaches to make a controversial late tackle.
(NHK)
May 23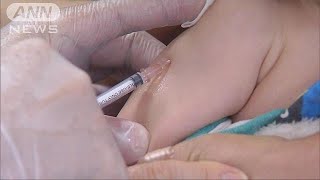 Health officials in Japan say as of Monday more than 170 people across the country have been infected with measles. The outbreak began in the southwestern prefecture of Okinawa in March.
(NHK)
---