Hideki Matsuyama warmed up poorly and then turned in the best round of his career at the Bridgestone Invitational, a 9-under 61 that tied the course record and gave him another blowout victory in a World Golf Championship.
It was the lowest final round in four decades at Firestone Country Club and led to a five-shot victory over Zach Johnson.
Matsuyama knew from experience that the course record was a 61 because he was in the same group when Tiger Woods shot 61 in the second round in 2013. All it would take was birdies on the last three holes, and like everything else Sunday, the 25-year-old from Japan made it look easy.
"I knew 61 was the number," Matsuyama said through his interpreter. "I was thinking about that at 16. I knew if I birdied 16, 17, 18 I could get there."
He spun a wedge back to 4 feet on the par-5 16th for birdie. He holed an 8-foot putt on the 17th hole and then closed with another approach and settled 6 feet away. Matsuyama, who began the final round two shots behind Johnson and Thomas Pieters, finished at 15-under 265.
He now has won two World Golf Championships by a combined 12 shots, having captured the HSBC Champions by seven shots in Shanghai last fall. It was his fifth PGA Tour victory, and third this season, tying him with Dustin Johnson and Jordan Spieth.
Aug 22
Japanese folk singer Chiharu Matsuyama sang his hit song on a plane that remained grounded over an hour past its departure time at a Hokkaido airport Sunday, in a bid to ease passengers' irritation, according to All Nippon Airways Co.
(Japan Times)
Aug 22
A 5-year-old girl is in critical condition and two others are severely ill after eating a supermarket potato salad product infected with O-157 E. coli, Saitama Prefecture said Monday.
(Japan Times)
Aug 22
Hyogo Prefectural Police are searching for a man suspected in the robbery of an outlet of discount department store chain Don Quijote in Kobe early Monday, reports TV Asahi.
(tokyoreporter.com)
Aug 22
Japan's Defense Ministry plans to request a record budget for the next fiscal year as North Korea continues its nuclear and missile programs.
(NHK)
Aug 22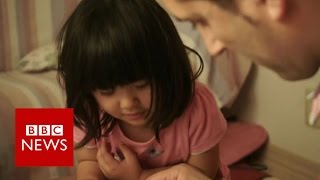 A first batch of 20 Syrian refugees will be admitted to graduate schools in Japan this autumn under a Japanese government initiative announced last year.
(Jiji)
Aug 22
The U.S. Marine Corps' MV-22 Osprey tilt-rotor aircraft made its first night flights in the northernmost Japan prefecture of Hokkaido on Monday as part of an ongoing joint military exercise.
(Jiji)
Aug 22
The National Cancer Center will establish a system for cooperating on the development of cancer drugs with four medical institutions in South Korea, Taiwan, Singapore and Hong Kong, The Yomiuri Shimbun has learned. The scheme aims to expedite the approval of new drugs.
(the-japan-news.com)
Aug 22
The operator of the crippled Fukushima Daiichi nuclear plant will begin the final phase of creating an underground ice wall on Tuesday.
(NHK)
Aug 21
Prosecutors in Osaka have indicted the former head of a school operator and his wife on fraud charges. The couple is at the center of a controversial deal to acquire state land.
(NHK)
Aug 21
The Miyagi Prefectural Government said Monday it will remove an online tourism promotional video that has been criticized as sexually suggestive.
(Japan Times)
---