While Toshiba appears to have averted the risk of immediate delisting from the Tokyo Stock Exchange by submitting its annual financial results with sign-off by an auditor ahead of the deadline, the Japanese conglomerate's prospects of maintaining its listing remain far from certain.
On Thursday, Toshiba handed its financial results for the business year ended March 2017 to the Kanto Local Finance Bureau after missing the original deadline in June. The report came with a "qualified opinion" from auditor PricewaterhouseCoopers Aarata LLC, which means that while the results contain minor problems, overall they are presented fairly.
PwC Aarata gave an "adverse" statement on the company's internal controls, however, saying it had overlooked massive losses related to the company's now-bankrupt U.S. unit.
"It's still hard to say that Toshiba has taken a huge step forward," said Masahiko Ishino, an analyst at Tokai Tokyo Research Center.
Ishino said the adverse opinion on its corporate governance overshadows the fact that Toshiba submitted the financial statement in time.
"It's a step forward and a step backward at the same time. … Uncertainty still hangs over whether Toshiba will be able to remain as a listed company or not."
Approval from PwC Aarata was hard won as the auditor and Toshiba disagreed on losses related to former U.S. nuclear unit Westinghouse Electric Co., which filed for Chapter 11 bankruptcy protection in March.
Aug 22
Japanese folk singer Chiharu Matsuyama sang his hit song on a plane that remained grounded over an hour past its departure time at a Hokkaido airport Sunday, in a bid to ease passengers' irritation, according to All Nippon Airways Co.
(Japan Times)
Aug 22
A 5-year-old girl is in critical condition and two others are severely ill after eating a supermarket potato salad product infected with O-157 E. coli, Saitama Prefecture said Monday.
(Japan Times)
Aug 22
Hyogo Prefectural Police are searching for a man suspected in the robbery of an outlet of discount department store chain Don Quijote in Kobe early Monday, reports TV Asahi.
(tokyoreporter.com)
Aug 22
Japan's Defense Ministry plans to request a record budget for the next fiscal year as North Korea continues its nuclear and missile programs.
(NHK)
Aug 22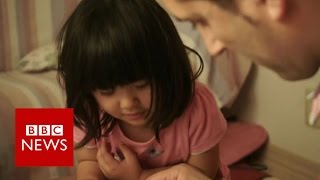 A first batch of 20 Syrian refugees will be admitted to graduate schools in Japan this autumn under a Japanese government initiative announced last year.
(Jiji)
Aug 22
The U.S. Marine Corps' MV-22 Osprey tilt-rotor aircraft made its first night flights in the northernmost Japan prefecture of Hokkaido on Monday as part of an ongoing joint military exercise.
(Jiji)
Aug 22
The National Cancer Center will establish a system for cooperating on the development of cancer drugs with four medical institutions in South Korea, Taiwan, Singapore and Hong Kong, The Yomiuri Shimbun has learned. The scheme aims to expedite the approval of new drugs.
(the-japan-news.com)
Aug 22
The operator of the crippled Fukushima Daiichi nuclear plant will begin the final phase of creating an underground ice wall on Tuesday.
(NHK)
Aug 21
Prosecutors in Osaka have indicted the former head of a school operator and his wife on fraud charges. The couple is at the center of a controversial deal to acquire state land.
(NHK)
Aug 21
The Miyagi Prefectural Government said Monday it will remove an online tourism promotional video that has been criticized as sexually suggestive.
(Japan Times)
---