NHK has learned that the US tech giant Google will start selling its smart speakers on the Japanese market starting in early October.
Smart speakers are equipped with artificial intelligence and respond to voice commands, allowing users to listen to music or news, or control appliances.
Many people in the United States are already using smart speakers made by Google and Amazon, among others.
Google started selling its version, Google Home, in November. The company is adding support for the Japanese language and is expected to enter the Japanese market.
The free messaging app provider LINE started selling a smart speaker in Japan with limited functions last month. Telecom giant NTT Docomo is also considering entering the market. But AI speakers aren't yet common in the country.
Jan 17
NHK is apologizing after issuing a false alert that said North Korea had probably launched a missile and warned people in Japan to take cover.
(NHK)
Jan 17
Following the release of its first edition in 1955, publisher Iwanami Shoten's Kojien has become one of the most respected and widely used dictionaries in Japan. Since 1998, the tome has been on a 10-year update cycle, and so last week's release of Kojien's seventh edition was a big deal not just for linguists, but for Japanese society in general.
(rocketnews24.com)
Jan 17
Spending by visitors from abroad during their stays in Japan exceeded 4 trillion yen for the first time on record in 2017, the Japan National Tourism Organization said in a preliminary report on Tuesday.
(Jiji)
Jan 16
Eight corpses possibly belonging to North Korean nationals have been discovered aboard and near a wooden ship that washed ashore in Kanazawa City earlier this month, reports NHK (Jan. 16).
(tokyoreporter.com)
Jan 16
A woman in her 60s in Fukuoka Prefecture died in 2016 after being infected with Corynebacterium ulcerans, becoming the first victim of the zoonotic disease in Japan, health ministry officials said Monday.
(Jiji)
Jan 16
Police and consumer centers across Japan have received more than 1,500 inquiries from people affected by a scandal involving a gala dress kimono retail and rental firm. The total value of contracts drawn up between the firm and the consumers who have consulted with the centers has topped 270 million yen, or nearly 2.5 million dollars.
(NHK)
Jan 16
A man was arrested Monday on suspicion of stabbing two men the previous night, one fatally, in what appeared to be random attacks, the police said.
(Japan Times)
Jan 16
A branch of Yokohama District Court on Monday ordered the city of Zushi, Kanagawa Prefecture, eastern Japan, to pay 1.1 million yen in damages for leaking information that led to the murder of a 33-year-old woman by a stalker.
(Jiji)
Jan 16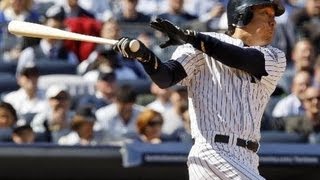 Former Japanese baseball star Hideki Matsui has become the youngest inductee into the Japanese Baseball Hall of Fame.
(NHK)
Jan 16
Discount retailer Don Quijote Co. unveiled a renovated Ferris wheel Monday in Osaka's Dotonbori shopping district.
(Japan Times)
---