Hyogo Prefectural Police have launched a manhunt after a shooting incident in Kobe left a man believed to be a bodyguard of the boss of a rival gang to the Yamaguchi-gumi dead, likely the result of a yakuza feud, reports NHK
At just past 10:00 a.m., a vehicle containing Yuhiro Kusumoto, a 44-year-old member of the Ninkyo Yamaguchi-gumi, was ambushed by a gunman on a road in Nagata Ward.
The bodyguard was struck by at least one bullet in the head. He was later confirmed dead about hour later at a nearby hospital, police said.
The alleged shooter fled the scene after the incident. Believed to be in his 40s or 50s, his whereabouts are sought by police.
Police believe the incident is the result of a gang feud that dates back to 2015, when the Kobe Yamaguchi-gumi formed after the split of the Yamaguchi-gumi.
Splinter group
In April, several gangs left the Kobe Yamaguchi-gumi due to dissatisfaction with internal operations on the part of upper-level management. The dissenting gangs subsequently formed the Ninkyo Dantai Yamaguchi-gumi (whose name has since been shorted to not include "Dantai"). The gang is headed by Yoshinori Oda.
The incident on Tuesday took place after three vehicles carrying members of the Ninkyo Yamaguchi-gumi exited the residence of Oda. A fourth vehicle containing the alleged shooter then blocked the path of the convoy.
According to an eyewitness, at least two shots were heard. It is believed that Oda, who was inside one of the first three vehicles, was the real target of the shooting, police said.
神戸市で暴力団関係者の男性が拳銃で撃たれて死亡した事件で、男性は「任侠山口組」の代表のボディーガード役だった可能性があることが分かりました。 12日に神戸市内の路上で、任侠山口組関係者の楠本勇裕さん(44)が男に頭を拳銃で撃たれて死亡しました。
Feb 22
Workers at the crippled Fukushima Daiichi nuclear power plant have finished installing a new roof covering for the No.3 reactor building.
(NHK)
Feb 22
Investigative sources revealed on Tuesday that a 25-year-old man who was shot and wounded by an officer in Miyakojima Ward over the weekend while wielding a knife was actually in possession of two knives, reports NHK
(tokyoreporter.com)
Feb 21
Seven South Korean women attempted to smuggle gold into Japan late last month by concealing it in their rectums, officials from Aichi Prefecture's Chubu Airport said Tuesday.
(Japan Times)
Feb 21
Tokyo Disney Resort operator Oriental Land will roll out a smartphone app in fiscal 2018 to relieve crowding issues that have frustrated guests at the popular theme park.
(Nikkei)
Feb 21
Tokyo Metropolitan Police have arrested employees at an antiquarian bookstore in Chiyoda Ward over the alleged possession child pornography, a case that is a nationwide first, reports TV Asahi
(tokyoreporter.com)
Feb 20
Fukushima Prefectural Police have arrested a 24-year-old man for allegedly killing his girlfriend, whose body is believed to have been left in their residence in Koriyama City since early this month, reports the Sankei Shimbun
(tokyoreporter.com)
Feb 20
A fighter jet from the US Misawa Airbase in northern Japan developed an engine fire on Tuesday morning and offloaded fuel tanks into a lake.
(NHK)
Feb 20
Investigative sources with the Chiba Prefectural Police have revealed that two men, a woman and a teenage girl arrested after a charred corpse was found in a burned-out residence in Inzai City were living inside a vehicle, reports the Sankei Shimbun
(tokyoreporter.com)
Feb 20
Japan's labor minister has apologized for having provided inaccurate figures to the prime minister in Diet debate on working system reform.
(NHK)
Feb 19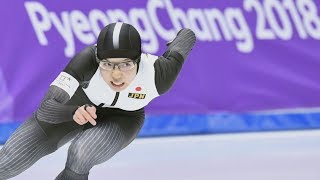 Nao Kodaira won the women's 500-meter speedskating event in the Pyeongchang Olympics on Sunday, becoming the first Japanese woman to win gold in the sport.
(Jiji)
---