Severe tropical storm Talim has made landfall on Japan's northern main island of Hokkaido, after passing by the western coast of the country. It is packing strong winds and torrential rains.
Police and fire officials told NHK that Talim left 2 person killed, 3 others missing and 35 injured across the country.
The Meteorological Agency downgraded Talim from typhoon categorization on Sunday. As of 10 AM on Monday, the storm's maximum wind speed was 108 kilometers an hour near its center.
Talim is bringing torrential rains to wide areas across Hokkaido.
Over the weekend, Talim ripped through western and eastern Japan.
In Kagawa Prefecture, an 86-year-old woman was killed when a landslide hit her house. In Kochi Prefecture, 60-year-old man was found dead inside a car in a river. Two other men, 84 and 66, left their house and were later reported missing.
In Oita Prefecture, a 71-year-old man has been reported missing. Police suspect he may have fallen into a swollen river, and are searching near his home.
35 others have been injured due to mudslides and strong winds.
Talim is also affecting transport systems. Airlines canceled more than 800 flights on Sunday, mainly to and from Kyushu and Shikoku.
And additional 272 flights scheduled for Monday, mostly to and from Hokkaido and Tohoku, have been suspended.
The shinkansen bullet train system in Hokkaido has halted operations due to strong winds.
The Meteorological Agency warns of heavy rain and strong winds, mainly in northern Japan on Monday. It says that in Hokkaido hourly rain of more than 80 millimeters is expected.
It also calls on people in the region to be vigilant against landslides and flooding, as well as storms and high waves.
大型の台風18号は、北海道の広い範囲を暴風域に巻き込みながらオホーツク海側まで北上してきました。18日夜には温帯低気圧に変わる見込みですが、北海道では18日いっぱい、瞬間的に45メートルの風が吹く恐れがあります。19日の天気です。
Feb 22
Japanese speed skaters have won gold in the women's team pursuit event at the PyeongChang Olympics.
(NHK)
Feb 22
Japan has some amazing prison food, which should be no surprise. Inmates are served healthy, nutritious meals of grilled fish, salads, rice and soup - which are actually healthier than most school lunches around the world! Would you like to try what prisoners eat? There's a prison in Hokkaido that serves authentic meals to the public and that is where I went -- Abashiri.
(ONLY in JAPAN)
Feb 22
Workers at the crippled Fukushima Daiichi nuclear power plant have finished installing a new roof covering for the No.3 reactor building.
(NHK)
Feb 22
The estimated number of foreign visitors for January rose 9 percent from a year earlier to 2,501,500, a record for the month, the Japan Tourism Agency said Wednesday.
(Japan Times)
Feb 22
A 62-year-old woman has been arrested on suspicion of animal abuse after keeping 23 cats in unsanitary conditions at her apartment in Kawasaki City, Kanagawa Prefecture.
(Japan Today)
Feb 22
Investigative sources revealed on Tuesday that a 25-year-old man who was shot and wounded by an officer in Miyakojima Ward over the weekend while wielding a knife was actually in possession of two knives, reports NHK
(tokyoreporter.com)
Feb 22
Japan tops the world as the country with the lowest rate of newborn mortality in 2016, followed by Iceland and Singapore, while Pakistan is the riskiest place to be born according to a new UNICEF report launched on Tuesday.
(Japan Today)
Feb 22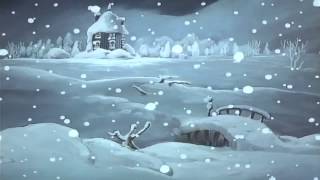 An uproar in Japan over the homeland of the "Moomin" storybook characters was elevated to a diplomatic matter on Wednesday, with the Japanese and Finnish foreign ministers assuring each other the issue has been well and truly resolved.
(Kyodo)
Feb 22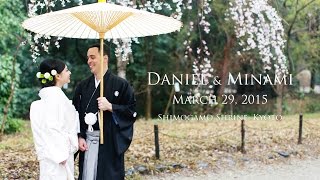 An increasing number of couples from overseas are having wedding ceremonies in Kyoto, western Japan, attracted by the ancient capital's reputation as symbolizing traditional Japanese culture.
(Jiji)
Feb 22
While President Donald Trump's decision to pull the U.S. from the Trans-Pacific Partnership initially put the deal on life support in January 2017, details released Wednesday revealed that the remaining 11 countries have managed to agree on terms close to the agreement's original form.
(Japan Times)
---