A North Korean government panel threatened to sink Japan into the sea with a nuclear bomb, accusing it of taking part in U.S. efforts for the adoption of the latest U.N. Security Council sanctions resolution against Pyongyang, the Korean Central News Agency reported Thursday.
In a spokesman's statement issued on Wednesday, the Korea Asia-Pacific Peace Committee said Japan "zealously joined in the U.S. racket for sanctions," according to the state media of North Korea.
It then said, "The four islands of the (Japanese) archipelago should be sunken into the sea by the nuclear bomb of Juche."
"A telling blow should be dealt to them who have not yet come to senses after the launch of our ICBM (intercontinental ballistic missile) over the Japanese archipelago," the statement said.
The U.N. Security Council unanimously adopted on Monday the U.S.-drafted resolution to impose tougher sanctions against North Korea following Pyongyang's sixth nuclear test conducted on Sept. 3.
Nov 23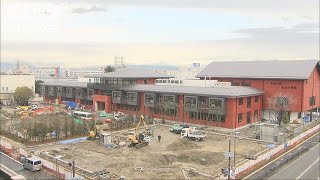 The government sold land in Osaka to school operator Moritomo Gakuen for a highly discounted price based on faulty data estimating the cost of removing industrial waste left in the plot, a government watchdog on spending concluded in a much-awaited report released Wednesday.
(Japan Times)
Nov 20
The US military in Japan has banned all its service members from drinking both on and off base following a fatal car accident in Okinawa Prefecture, southern Japan.
(NHK)
Nov 17
Japan's health ministry has drastically relaxed its planned regulations on indoor smoking at restaurants after a plan to tolerate smoking only at small eateries and bars met with opposition from the ruling Liberal Democratic Party, government sources said Thursday.
(Kyodo)
Nov 17
Japanese Prime Minister Shinzo Abe has told the head of the US Pacific Command that Japan wants to closely work with the United States to enhance deterrence and response capabilities of the bilateral alliance.
(NHK)
Nov 16
Tokyo Metropolitan Police have arrested the eldest son of Tokyo assemblyman Masatoshi Ibi, 54, over the alleged molestation of a woman in Chofu City last month, reports Nippon News Network
(tokyoreporter.com)
Nov 15
Japanese Prime Minister Shinzo Abe has urged Myanmar's de facto leader Aung San Suu Kyi to work toward the return of Rohingya Muslims who have fled to Bangladesh.
(NHK)
Nov 14
Tokyo Governor Yuriko Koike says she wants to step down as president of the opposition party Hope.
(NHK)
Nov 14
Japan's Education Minister Yoshimasa Hayashi has officially approved a controversial plan to open a veterinary school in April of next year.
(NHK)
Nov 13
On Oct 31, Takahiro Shiraishi was arrested after nine bodies were discovered in his apartment in the town of Zama, Kanagawa Prefecture, where the 27-year-old had been living since August. The authorities also found a saw, which Shiraishi admits to using in dismembering the bodies after killing his victims in order to make their remains easier to dispose of.
(Japan Today)
Nov 13
The Kawasaki Heavy Industries C-2 is making its debut outside of Japan at the air show, as the country pushes for export sales of the military transport.
(flightglobal.com)
---