Many Japanese companies, including parcel delivery firms and food product makers, will raise prices on Sunday chiefly to cover spiraling material procurement and labor costs.
Although some of the markups will be made in the wholesale stage, households in Japan, which have increasingly been tightening their purse strings, would see further damage to their pocketbooks as retail price increases are likely to follow.
On the first day of October, the beginning of the fiscal second half, major parcel delivery company Yamato Transport Co. is set to raise its basic shipping rates for individual customers by 15 pct on average, in response to driver shortages amid a surge in delivery demand for online shopping products.
The Yamato Holdings Co. <9064> unit will implement a basic rate hike for the first time in 27 years, except when the consumption tax rate was raised from 5 pct to 8 pct in April 2014.
Yamato Transport is now negotiating with corporate customers, including Amazon Japan G.K. and other shopping website operators, on rate hikes.
私たちの生活には、またしても値上げの波が押し寄せそうだ。10月を迎える来週から、サラダ油やかつおぶしなど身近な商品が軒並み値上げを決めている。 今年に入ってから値上げが止まらない。さらに、10月からも追い打ちをかけるように値上げの波が押し寄せる。
Oct 21
An elderly driver has run over pedestrians in Tokyo's busy district of Kichijoji, reportedly injuring 7 people.
(NHK)
Oct 20
On the occasion of her 83rd birthday Friday, Empress Michiko welcomed the award this year of the Nobel Peace Prize to the International Campaign to Abolish Nuclear Weapons as a meaningful development in efforts to eliminate nuclear weapons.
(Japan Times)
Oct 20
Japanese police say more than 900 people under the age of 18 were victimized through social media in the first 6 months of this year.
(NHK)
Oct 20
Japan's volcanic eruption prediction committee offered the view Thursday that a major eruption may occur at Mount Shinmoe in the southwestern region of Kyushu.
(Jiji)
Oct 20
Nissan Motor has just announced it will suspend domestic shipments of vehicles from all 6 factories in Japan.
(NHK)
Oct 19
Two persons were caught on camera spraying graffiti in the historic Golden Gai district in Shinjuku Ward last week, the latest such incident in what is a worsening problem for bar owners.
(tokyoreporter.com)
Oct 19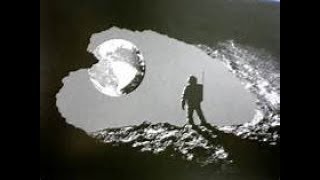 An international research team, including the Japan Aerospace Exploration Agency, or JAXA, said Wednesday that it has found a 50-kilometer-long cave under the surface of the moon through a study of observation data from JAXA's Kaguya (Selene) lunar orbiter launched in 2007.
(Jiji)
Oct 19
Senior officials from Japan, the United States, and South Korea have agreed that the 3 countries will put maximum pressure on North Korea for its repeated ballistic missile and nuclear tests.
(NHK)
Oct 19
The estimated number of visitors to Japan in January-September rose 17.9 pct from a year earlier to 21,196,400, topping the 20-million mark at the fastest pace in any year, the Japan National Tourism Organization said Wednesday.
(Jiji)
Oct 19
A Japanese Air Self-Defense Force F-4 fighter jet caught fire as it approached a runway for takeoff for a training flight at an air base in Ibaraki Prefecture, northeast of Tokyo, on Wednesday, the ASDF said.
(Jiji)
---