The sale of old manhole covers by a city north of Tokyo has attracted many buyers amid the growing popularity in the metal lids featuring designs inspired by local landmarks and specialties.
Maebashi City in Gunma Prefecture became the first municipality to sell its used manhole covers. It came up with the idea as a measure to promote the city.
On Wednesday, the city handed 10 manhole covers to their buyers, who were chosen in a lottery among around 200 applicants.
Each cover measures 60 centimeters in diameter and weighs 40 kilograms. The covers are of 3 different designs, including one with roses, which are designated as the city's symbol flower. Each was priced at 3,000 yen, or around 27 dollars.
The buyers who came to receive their manhole covers at a water purification plant in the city included residents of Tokyo and Aichi, central Japan.
不要になった使用済みのマンホールのふたが驚きの売れ行きだ。 4日は中秋の名月。人々のお目当てはまん丸のマンホール。前橋市が不要となった使用済みマンホールを1枚3000円で売り出したところ、申し込みが殺到。限定10枚に対して倍率はなんと19倍を超えた。
Jul 21
As people in Japan treated themselves to grilled eels on eel-eating day Friday, many were faced with a larger bill amid soaring prices for the endangered fish.
(Japan Today)
Jul 21
Police in Kyotanabe, Kyoto Prefecture, have arrested an unemployed 38-year-old man on suspicion of attempted murder after he stabbed a 19-year-old girl who lives in the same apartment building, because she was making too much noise.
(Japan Today)
Jul 21
Japan's Council for Cultural Affairs on Friday recommended that three people including "Edo komon" kimono fabric dyer Yasumasa Komiya, 62, be designated as living national treasures.
(Jiji)
Jul 21
Kochi District Court on Friday rejected a claim filed by former Japanese fishermen and bereaved family members for state compensation over records of radiation exposure from 1954 U.S. hydrogen bomb tests at Bikini Atoll in the Pacific.
(Jiji)
Jul 20
The number of crimes in Japan in January-June fell 11.6 pct from a year before to 398,615, the National Police Agency said Thursday.
(Jiji)
Jul 19
Prominent Japanese stage director Keita Asari died of malignant lymphoma in a Tokyo hospital on Friday. He was 85.
(Jiji)
Jul 18
A 36-year-old Filipino man arrested last year admitted Tuesday to raping and murdering a female university student in eastern Japan in January 2004.
(Japan Today)
Jul 17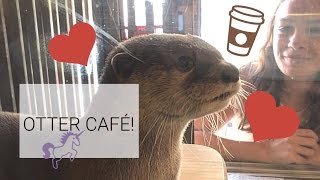 Japan was the top destination for otters recovered from smugglers in Southeast Asia between 2015 and 2017, with experts pointing to the species' growing popularity as pets in the country, according to a recent survey by a wildlife monitoring group.
(Kyodo)
Jul 14
A 22-year-old man who went on a rampage on a shinkansen (bullet train) last month, fatally stabbing one man and injuring two women, began a psychiatric evaluation on Friday. The Yokohama District Court ordered the examination to determine if the man is mentally competent to stand trial.
(Japan Today)
Jul 14
Emperor Akihito and Empress Michiko have cancelled their planned summer retreat north of Tokyo following last weekend's deadly torrential rain in western Japan, the Imperial Household Agency said Friday.
(Japan Today)
---