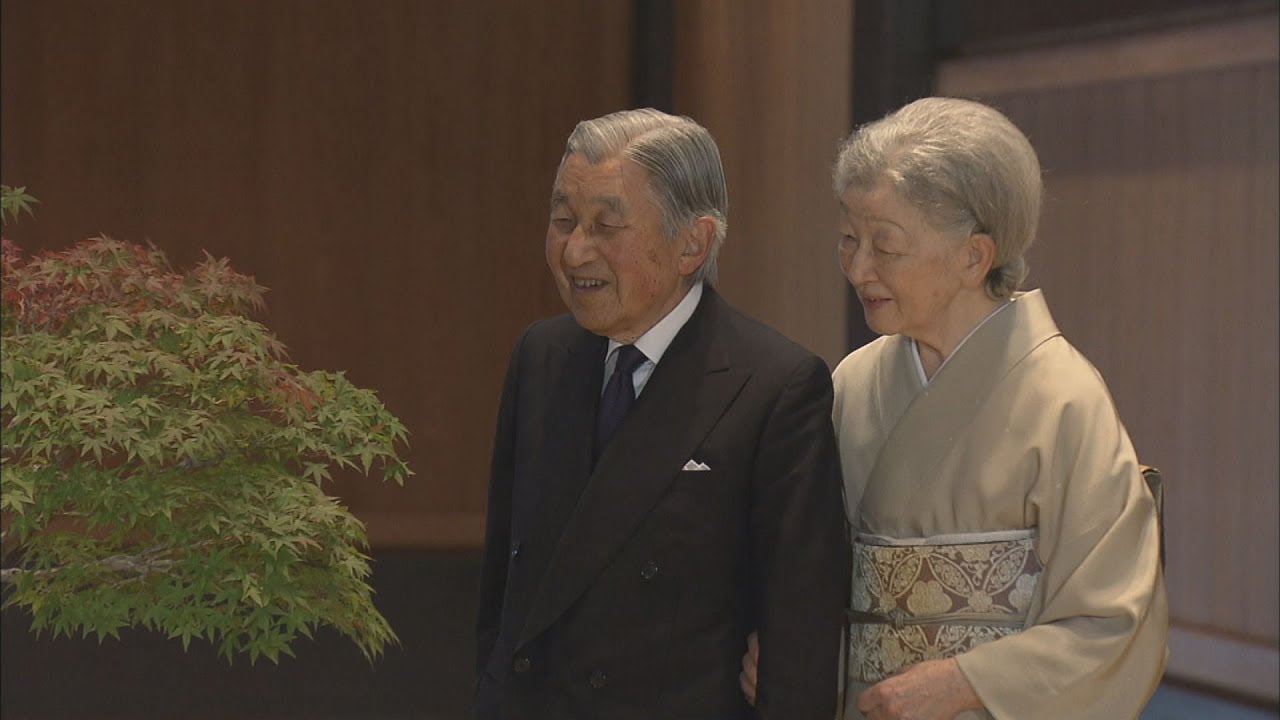 On the occasion of her 83rd birthday Friday, Empress Michiko welcomed the award this year of the Nobel Peace Prize to the International Campaign to Abolish Nuclear Weapons as a meaningful development in efforts to eliminate nuclear weapons.
The Geneva-based nongovernmental organization has been working with survivors of the Hiroshima and Nagasaki atomic bombings to pass on their experiences.
"I feel it is most significant that, owing to the efforts of the atomic bomb survivors in Hiroshima and Nagasaki over many long years, the world seems to have finally turned its attention to the inhumanity of nuclear weapons and the horrifying consequences once they are used," she said in a statement.
She also touched on Japan's "complicated" position on the nuclear arms issue as the country relies on the nuclear deterrence provided by the United States.
"At the same time, I hope that the people of the world will take more notice that the hearts of Japan's atomic bomb survivors have never been directed towards retaliation, which sets off a chain of more fighting, but towards the pursuit of a peaceful future," the Empress said.
While recalling major events over the past 12 months including the change of administration in the United States, Britain's formal notification of an exit from the European Union, and terrorist attacks around the world, the Empress cited the appointment of Izumi Nakamitsu as the U.N. undersecretary general and high representative for disarmament affairs as very memorable.
Nakamitsu's words helped in looking at "disarmament" from a broader perspective, the empress said.
"I have come to learn that part of the work of disarmament lies in viewing disarmament not in a narrow, confined sense of 'disarmament,' but from a more integrated perspective that encompasses other domains, such as the economy, society, and the environment, and preventing potential conflict in a region by, for instance, assisting with its sustainable economic growth," the Empress noted.
皇后さまは20日、83歳の誕生日を迎えられました。 皇后さまは誕生日にあたり、記者の質問に文書で回答を寄せられました。
Oct 17
Police in Hiroshima, western Japan, are investigating graffiti found at 3 places in the Peace Memorial Park. The park is home to the landmark Atomic Bomb Dome, which was damaged in the 1945 bombing.
(NHK)
Oct 17
The number of foreign visitors to Japan has dropped for the first time in more than 5 years as natural disasters prompted many tourists to cancel trips in September.
(NHK)
Oct 17
A Tokyo court has begun questioning 3 former executives of Tokyo Electric Power Company about their involvement in the 2011 nuclear accident at the Fukushima Daiichi plant.
(NHK)
Oct 17
Tokyo police arrested on Tuesday some members of a fraud group for allegedly attempting to register a land ownership change using fake documents, in a high-profile case that led Sekisui House Ltd. <1928> to lose billions of yen.
(Jiji)
Oct 17
Gunma Prefecture says its helicopter that crashed in August is suspected to have been flying in violation of civil aviation laws.
(NHK)
Oct 17
An unmanned store using artificial intelligence instead of cashiers is set to open on a trial basis at a station in Tokyo.
(NHK)
Oct 16
Showa University in Tokyo admitted Monday that its medical school has been rigging entrance examination results in favor of first- and second-time test takers, while putting former students' children high on waiting lists to fill vacancies.
(Jiji)
Oct 16
The Imperial Household Agency said Monday it will jointly excavate Japan's largest ancient mounded tomb with a local government for the first time.
(Japan Times)
Oct 13
A education ministry survey has found that more universities with medical departments in Japan are suspected of rigging entrance examination results, education minister Masahiko Shibayama said Friday.
(Jiji)
Oct 13
The family of a pop group member promoting agriculture in western Japan who hanged herself in March sued officials of her talent agency for damages on Friday, claiming their harassment and overwork caused her death.
(Japan Today)
---