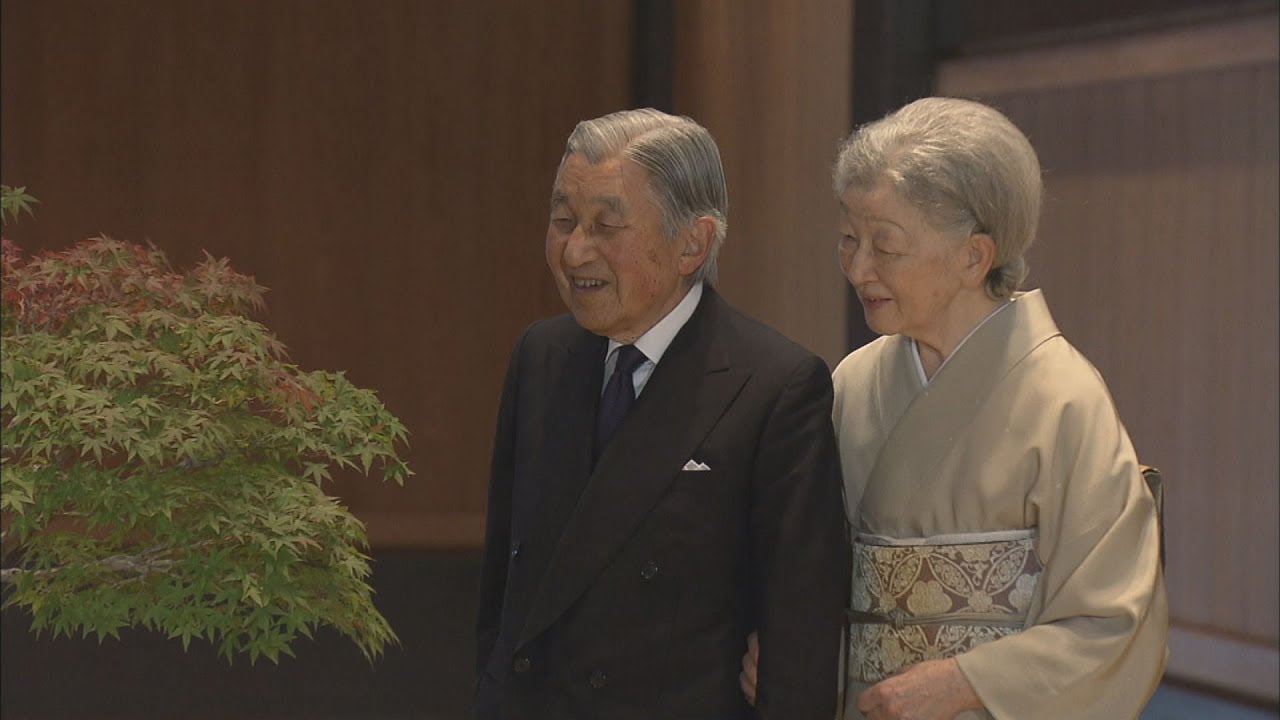 On the occasion of her 83rd birthday Friday, Empress Michiko welcomed the award this year of the Nobel Peace Prize to the International Campaign to Abolish Nuclear Weapons as a meaningful development in efforts to eliminate nuclear weapons.
The Geneva-based nongovernmental organization has been working with survivors of the Hiroshima and Nagasaki atomic bombings to pass on their experiences.
"I feel it is most significant that, owing to the efforts of the atomic bomb survivors in Hiroshima and Nagasaki over many long years, the world seems to have finally turned its attention to the inhumanity of nuclear weapons and the horrifying consequences once they are used," she said in a statement.
She also touched on Japan's "complicated" position on the nuclear arms issue as the country relies on the nuclear deterrence provided by the United States.
"At the same time, I hope that the people of the world will take more notice that the hearts of Japan's atomic bomb survivors have never been directed towards retaliation, which sets off a chain of more fighting, but towards the pursuit of a peaceful future," the Empress said.
While recalling major events over the past 12 months including the change of administration in the United States, Britain's formal notification of an exit from the European Union, and terrorist attacks around the world, the Empress cited the appointment of Izumi Nakamitsu as the U.N. undersecretary general and high representative for disarmament affairs as very memorable.
Nakamitsu's words helped in looking at "disarmament" from a broader perspective, the empress said.
"I have come to learn that part of the work of disarmament lies in viewing disarmament not in a narrow, confined sense of 'disarmament,' but from a more integrated perspective that encompasses other domains, such as the economy, society, and the environment, and preventing potential conflict in a region by, for instance, assisting with its sustainable economic growth," the Empress noted.
皇后さまは20日、83歳の誕生日を迎えられました。 皇后さまは誕生日にあたり、記者の質問に文書で回答を寄せられました。
Dec 15
Japan's central government is pushing ahead with a controversial plan to relocate an American military base within the southern prefecture of Okinawa. They've started full-scale land reclamation work despite strong local opposition.
(NHK)
Dec 15
A court on Friday sentenced a 26-year-old man to 18 years in prison for a highway road rage incident last year in which a couple died and their two teenage daughters were injured.
(Japan Times)
Dec 15
Japan Post Holdings Co. plans to acquire a 7 to 8 percent stake in U.S. insurer Aflac Inc. for about ¥300 billion as part of its strategy to expand operations overseas, sources familiar with the matter said Thursday.
(Japan Times)
Dec 14
A Japanese government panel says a run of growth that began in December 2012 has now become the second-longest period of expansion in the post-war era. But that verdict comes as Japan struggles with sluggish wage growth and a chronic labor shortage.
(NHK)
Dec 14
Traditional female entertainers in Kyoto have started offering early New Year greetings.
(NHK)
Dec 14
Sixteen-year-old shogi prodigy Sota Fujii has reached his 100th victory in official matches of the Japanese board game, becoming the youngest professional player to reach the milestone at the fastest pace in history.
(Japan Today)
Dec 12
Japan is seeking to possess its first aircraft carrier to allow for the deployment of U.S.-made stealth fighters as it seeks to bolster its arms capability under a new 10-year defense plan.
(Japan Today)
Dec 12
A court in Beijing has sentenced a Japanese man in his 70s who was arrested in China in June 2015 to 12 years in prison for spying, sources well-informed about Sino-Japanese relations said Tuesday.
(Japan Today)
Dec 11
Major Japanese restaurant chain Gusto on Monday stopped providing plastic straws at its 1,300 locations nationwide.
(NHK)
Dec 11
Prosecutors sought a 23-year prison term for a 26-year-old man on Monday over an alleged road-rage incident near Tokyo last year that left a couple dead and their children injured.
(Japan Times)
---