Officials from a Japanese train operator say a crack was found near the welded joint of one of the key parts and the undercarriage of a Shinkansen bullet train.
A crack and evidence of burns were found in the undercarriage of the Tokyo-bound Shinkansen train when it stopped in Nagoya, central Japan on Monday. The train was removed from service.
The officials from West Japan Railway Company, or JR West, say a crack appeared near the area joining the undercarriage and the axis spring, which is a stress area. The spring acts as a shock absorber.
They say no cracks had been found in the undercarriages of any of Shinkansen trains under its management. They add that the ad hoc inspection revealed no abnormalities in the other Shinkansen trains, including those of the same model.
JR West plans to move the train from Nagoya Station to a nearby carriage facility for inspection after they establish the ability to move it safely.
The government's Transport Safety Board has designated this the first "serious incident" involving a Shinkansen train, reasoning that it could have led to a derailment.
Transport ministry officials say the crack is more than 10 centimeters long.
Previously a crack in a train undercarriage caused a derailment in Japan. A 10-car commuter train derailed in Tokyo's Itabashi Ward in May last year. No one was injured but 180,000 commuters were affected.
走行中の新幹線の台車に亀裂が見つかった問題で、亀裂の大きさが10センチ以上に達していたことが分かりました。 12日、博多から東京に向かっていた新幹線「のぞみ34号」の車体を支える台車の一部に、亀裂や油漏れが見つかりました。
Sep 25
Six people were injured, three seriously, when their motorboat slammed into a quay Sunday morning on an island in Onomichi, Hiroshima Prefecture.
(Japan Times)
Sep 22
Police in Tsukuba, Ibaraki Prefecture, have arrested three men on suspicion of trying to rob a vacant house where an elderly couple were murdered.
(Japan Today)
Sep 21
Pricier and bigger new iPhone models made their market debut in Japan on Friday, with the country's three leading mobile carriers starting sales of the XS Max and the XS that have faster processors and feature better battery life and improved camera functions.
(Kyodo)
Sep 20
A policeman was stabbed to death by a knife-wielding man at a police box in the northeastern Japan city of Sendai early on Wednesday.
(Jiji)
Sep 19
The average land price in Japan as of July 1 increased 0.1 pct from a year before, the first rise since 1991, when the country's asset bubble era was ending, the land ministry said Tuesday.
(Jiji)
Sep 18
The number of women aged 65 years old or higher in Japan has topped 20 million for the first time, according to estimates by the internal affairs ministry released Sunday.
(Jiji)
Sep 18
Japan's Maritime Self-Defense Force says one of its submarines took part in a drill in the South China Sea.
(NHK)
Sep 15
The nation's centenarian population hit a record-high of 69,785 as of September, with women accounting for 88.1 percent of the total, amid medical advances and greater health consciousness, the health ministry said Friday.
(Japan Times)
Sep 15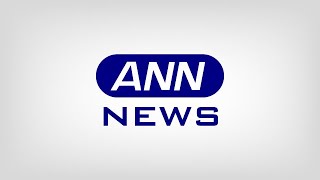 A Japanese gastroenterologist won this year's Ig Nobel Medical Education Prize on Thursday for examining the effectiveness of colonoscopy in the sitting position using his own body.
(Jiji)
Sep 15
The International Whaling Commission has voted down a proposal by Japan to resume commercial whaling of some species.
(NHK)
---