One-person households in Japan are seen increasing to 19.94 million in 2040, accounting for nearly 40 pct of all households, a government-affiliated research institute said Friday.
The number of people aged 65 or over who are living alone is forecast to total 8.96 million in 2040, accounting for 45 pct of all those living on their own, due to an increase in people in the age group who have never married, according to the National Institute of Population and Social Security Research , an affiliate of the Health, Labor and Welfare Ministry.
"Since the 1980s, it is not uncommon for people to remain unmarried," an official at the institute said, adding, "These people will get old by around 2040, leading to a rise in the rate of elderly people living alone."
The research institute updates household estimates every five years. The latest estimates are based on the 2015 census.
The total number of households is projected to increase from 53.33 million in 2015 to 54.19 million in 2023, but is then estimated to start falling and come to 50.76 million in 2040.
厚生労働省の推計で、2040年には一般世帯のうち4割が一人暮らしになる見込みであることが分かりました。 厚労省によりますと、日本の世帯数は2015年以降増え続け、2023年に約5400万世帯となり、ピークを迎える見込みです。
Sep 25
Six people were injured, three seriously, when their motorboat slammed into a quay Sunday morning on an island in Onomichi, Hiroshima Prefecture.
(Japan Times)
Sep 22
Police in Tsukuba, Ibaraki Prefecture, have arrested three men on suspicion of trying to rob a vacant house where an elderly couple were murdered.
(Japan Today)
Sep 21
Pricier and bigger new iPhone models made their market debut in Japan on Friday, with the country's three leading mobile carriers starting sales of the XS Max and the XS that have faster processors and feature better battery life and improved camera functions.
(Kyodo)
Sep 20
A policeman was stabbed to death by a knife-wielding man at a police box in the northeastern Japan city of Sendai early on Wednesday.
(Jiji)
Sep 19
The average land price in Japan as of July 1 increased 0.1 pct from a year before, the first rise since 1991, when the country's asset bubble era was ending, the land ministry said Tuesday.
(Jiji)
Sep 18
The number of women aged 65 years old or higher in Japan has topped 20 million for the first time, according to estimates by the internal affairs ministry released Sunday.
(Jiji)
Sep 18
Japan's Maritime Self-Defense Force says one of its submarines took part in a drill in the South China Sea.
(NHK)
Sep 15
The nation's centenarian population hit a record-high of 69,785 as of September, with women accounting for 88.1 percent of the total, amid medical advances and greater health consciousness, the health ministry said Friday.
(Japan Times)
Sep 15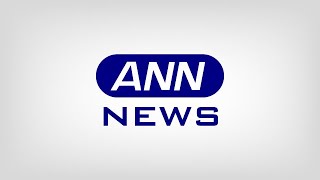 A Japanese gastroenterologist won this year's Ig Nobel Medical Education Prize on Thursday for examining the effectiveness of colonoscopy in the sitting position using his own body.
(Jiji)
Sep 15
The International Whaling Commission has voted down a proposal by Japan to resume commercial whaling of some species.
(NHK)
---