A newly appointed female judge on Japan's Supreme Court has said she will use her maiden name when handing down rulings, a legal first in a country criticised for its attitudes to gender equality.
Married couples in Japan are required to have a common surname under a law that was upheld in 2015, sparking criticism from activists who complain it is sexist and outdated.
Social conservatives defend the law as crucial to maintaining Japan's traditional family structure but critics say it reflects a society that is still male-dominated and lags behind other advanced nations in terms of equality.
Yuko Miyazaki, 66, the country's sixth-ever female member of Japan's top court, confirmed to AFP through a spokesman that she "will use her maiden name" for judgements.
"It is natural for me to keep using the name I used as an attorney," she told local media, adding it was important to have the "option" of keeping a pre-marriage name as traditional values change.
The Supreme Court allows its officials to use pre-marriage names but Miyazaki is the first top court judge to choose to do so.
Japan ranked bottom of the G7 countries in the World Economic Forum's latest "Global Gender Gap Report", coming 114th worldwide.
It scored poorly on women's participation in the economy and political involvement, as only around 10 percent of the lower house of parliament is made up of female MPs.
Miyazaki said she was inspired to go into the law -- at a time when it was difficult for women to find a job -- by her father, who told her there was "no difference between men and women in court".
After graduating from the University of Tokyo's faculty of law in 1976 and Harvard Law School in 1984, she registered as an attorney before marriage with her maiden name Miyazaki.
She has won global recognition in legal circles as a corporate and tax lawyer.
But she was reportedly once turned away from a hotel in a foreign country because her professional name was different from her legal name.
ソフトウェア会社「サイボウズ」の青野慶久社長が夫婦別姓を求めて国を提訴しました。これまでの裁判とは違う、新しいアプローチ。こちらが注目されます。 9日、東京地裁前に青野慶久さんの姿がありました。
Sep 25
Six people were injured, three seriously, when their motorboat slammed into a quay Sunday morning on an island in Onomichi, Hiroshima Prefecture.
(Japan Times)
Sep 22
Police in Tsukuba, Ibaraki Prefecture, have arrested three men on suspicion of trying to rob a vacant house where an elderly couple were murdered.
(Japan Today)
Sep 21
Pricier and bigger new iPhone models made their market debut in Japan on Friday, with the country's three leading mobile carriers starting sales of the XS Max and the XS that have faster processors and feature better battery life and improved camera functions.
(Kyodo)
Sep 20
A policeman was stabbed to death by a knife-wielding man at a police box in the northeastern Japan city of Sendai early on Wednesday.
(Jiji)
Sep 19
The average land price in Japan as of July 1 increased 0.1 pct from a year before, the first rise since 1991, when the country's asset bubble era was ending, the land ministry said Tuesday.
(Jiji)
Sep 18
The number of women aged 65 years old or higher in Japan has topped 20 million for the first time, according to estimates by the internal affairs ministry released Sunday.
(Jiji)
Sep 18
Japan's Maritime Self-Defense Force says one of its submarines took part in a drill in the South China Sea.
(NHK)
Sep 15
The nation's centenarian population hit a record-high of 69,785 as of September, with women accounting for 88.1 percent of the total, amid medical advances and greater health consciousness, the health ministry said Friday.
(Japan Times)
Sep 15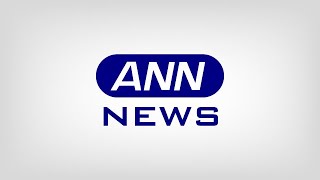 A Japanese gastroenterologist won this year's Ig Nobel Medical Education Prize on Thursday for examining the effectiveness of colonoscopy in the sitting position using his own body.
(Jiji)
Sep 15
The International Whaling Commission has voted down a proposal by Japan to resume commercial whaling of some species.
(NHK)
---