The first Japan Sumo Association director to be dismissed before the end of his term, popular sumo elder and former yokozuna Takanohana, failed to regain his spot on the board of directors on Friday.
The 45-year-old Takanohana was demoted on Jan 4 over his handling of last year's assault scandal that led to the retirement of grand champion Harumafuji. The stablemaster was one of 11 candidates vying to fill the 10 seats on the JSA's board of directors in Friday's election.
He had won four straight election bids before being disciplined and demoted in January. This time, Takanohana received just two votes in the ballot of all 101 sumo elders at Tokyo's Ryogoku Kokugikan.
The names of the 10 winners will be submitted to the JSA's board of councilors, which will rubberstamp their approval after the next grand tournament in March. Until then, those chosen in the election are technically still candidates.
JSA chairman Hakkaku, one of the candidates, took advantage of that technicality to not answer questions on Friday.
"I'll answer when the board of councilors are done and it's official," he said.
Takanohana's punishment reflected his failure to promptly report the October incident in which Takanoiwa, a wrestler from his stable, was beaten by fellow Mongolian Harumafuji in a drinking session at a bar during a regional tour.
Takanohana had also been criticized for refusing to cooperate with the internal investigation until he made himself available to the JSA crisis management panel on Dec 25, despite reporting the case to the police.
May 24
As a nation, Japan is more connected to the internet than almost any other country in the world. According to statistics from Statista, 91% of the country's 104 million internet users are going online every day.
(newsonjapan.com)
May 24
Two graduate students have been arrested for sitting around a traditional Japanese heated table they set up at the center of a busy intersection in western Japan, police said Wednesday.
(Japan Today)
May 24
Embattled former Nihon University American football top coach Masato Uchida and incumbent assistant coach Tsutomu Inoue on Wednesday denied having instructed a player of the university team to injure a rival team's quarterback.
(Jiji)
May 24
Tomomasa Nakagawa, a former senior member of doomsday cult Aum Shinrikyo now on death row, has published a research paper on the deadly VX nerve agent, it was learned Wednesday.
(Jiji)
May 24
The Taiwanese government has fined a local unit of Japanese 100-yen shop operator Daiso Industries Co. 41.64 million new Taiwan dollars, or about 150 million yen, for illegal imports, it was learned Wednesday.
(Jiji)
May 24
The Okinawa prefectural government on Wednesday granted an honor award to Japanese pop diva Namie Amuro, 40, a native of the southernmost prefecture.
(Jiji)
May 24
Tokyo Metropolitan Police have arrested a notorious pickpocket whose career dates back to the Showa Era, reports TBS News
(tokyoreporter.com)
May 24
Tokyo Metropolitan Police have arrested a 45-year-old from Shizuoka Prefecture for allegedly sending death threats to political commentator and journalist Akira Ikegami earlier this year, reports the Sankei Shimbun
(tokyoreporter.com)
May 23
A college American football player who injured an opposing team's quarterback during a game in Tokyo says he was ordered by his coaches to make a controversial late tackle.
(NHK)
May 23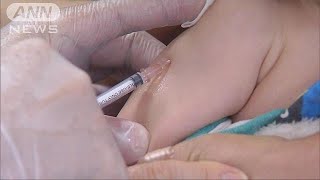 Health officials in Japan say as of Monday more than 170 people across the country have been infected with measles. The outbreak began in the southwestern prefecture of Okinawa in March.
(NHK)
---