In response to successive scandals involving physical violence, the Japan Sumo Association announced Thursday that a third-party committee has convened and will question every member of the JSA.
About 900 people will be included in the inquiry, including active wrestlers and elders, and the committee indicated it will establish a comment box to allow former association members to submit reports of past incidents.
Feb 18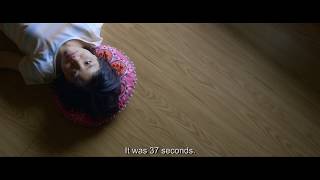 A movie by the Japanese director Hikari picked up two awards at the Berlin International Film Festival on Saturday. "37 Seconds" won the Panorama Audience Award and the CICAE Art Cinema Award.
(NHK)
Feb 18
A 43-year-old employee of the Ministry of Land, Infrastructure, Transport and Tourism has been arrested for allegedly using his smartphone to film up the skirt of a high school girl on a train.
(Japan Today)
Feb 18
People are enjoying the first signs of spring at an annual plum flower festival at the Kairakuen garden in Mito City, north of Tokyo.
(NHK)
Feb 18
By changing his lead attorney from a former prosecutor known as "the breaker" to a hotshot trial lawyer nicknamed "the acquitter", Carlos Ghosn plans a defense in his own image -- combative and media-savvy, experts say.
(Japan Today)
Feb 18
Two rare deep-sea oarfish caught in fixed nets off Toya port on the southwest side of Okinawa stunned the local fishing community last month for simply being alive.
(Japan Times)
Feb 18
Ichiro Suzuki fluidly went through a variety of stretches on the floor in the Seattle Mariners clubhouse even before going onto the field. Once outside, he smoothly went through fielding, hitting and baserunning drills.
(Japan Times)
Feb 18
NHK is a great source of shogi, kabuki, and intimidation.
(soranews24.com)
Feb 17
Police in Koga, Ibaraki Prefecture, said Saturday they have arrested a 35-year-old woman on suspicion of abusing her six-year-old daughter by hitting her with a futon beater.
(Japan Today)
Feb 17
With 125 million citizens and the world's third largest GDP, Japan is an important market force.
(newsonjapan.com)
Feb 17
The Royal Express is coming to Hokkaido, but if you can't wait, it's already running in the Tokyo area.
(soranews24.com)
---