The winter-long dance is over. Yu Darvish is joining the Chicago Cubs.
Darvish has agreed to a $126 million, six-year contract with Chicago, giving the Cubs one of the deepest rotations in baseball and taking one of the top players off the slow-moving free agent market.
The 31-year-old Darvish met with Cubs officials way back in December and the sides remained in contact while the right-hander listened to other potential suitors. Texas, Milwaukee, Minnesota and the New York Yankees also reportedly expressed some level of interest, but Chicago's approach paid off with the agreement just days before the start of spring training.
A person with direct knowledge of the deal confirmed the contract to The Associated Press on Saturday on condition of anonymity because there was no official announcement. The move was first reported by The Athletic.
The addition of Darvish gives the Cubs a big boost as they try to return to the World Series after winning the title two years ago for the first time since 1908. He joins a formidable rotation that includes Jon Lester, Kyle Hendricks, Jose Quintana and Tyler Chatwood, who agreed to a $38 million, three-year contract in December.
Darvish finished last season with the Los Angeles Dodgers, helping them knock out the defending champion Cubs in the playoffs to reach the World Series. The Japanese star is expected to take the rotation spot of Jake Arrieta, who became a free agent after a successful run in the Windy City.
May 24
As a nation, Japan is more connected to the internet than almost any other country in the world. According to statistics from Statista, 91% of the country's 104 million internet users are going online every day.
(newsonjapan.com)
May 24
Two graduate students have been arrested for sitting around a traditional Japanese heated table they set up at the center of a busy intersection in western Japan, police said Wednesday.
(Japan Today)
May 24
Embattled former Nihon University American football top coach Masato Uchida and incumbent assistant coach Tsutomu Inoue on Wednesday denied having instructed a player of the university team to injure a rival team's quarterback.
(Jiji)
May 24
Tomomasa Nakagawa, a former senior member of doomsday cult Aum Shinrikyo now on death row, has published a research paper on the deadly VX nerve agent, it was learned Wednesday.
(Jiji)
May 24
The Taiwanese government has fined a local unit of Japanese 100-yen shop operator Daiso Industries Co. 41.64 million new Taiwan dollars, or about 150 million yen, for illegal imports, it was learned Wednesday.
(Jiji)
May 24
The Okinawa prefectural government on Wednesday granted an honor award to Japanese pop diva Namie Amuro, 40, a native of the southernmost prefecture.
(Jiji)
May 24
Tokyo Metropolitan Police have arrested a notorious pickpocket whose career dates back to the Showa Era, reports TBS News
(tokyoreporter.com)
May 24
Tokyo Metropolitan Police have arrested a 45-year-old from Shizuoka Prefecture for allegedly sending death threats to political commentator and journalist Akira Ikegami earlier this year, reports the Sankei Shimbun
(tokyoreporter.com)
May 23
A college American football player who injured an opposing team's quarterback during a game in Tokyo says he was ordered by his coaches to make a controversial late tackle.
(NHK)
May 23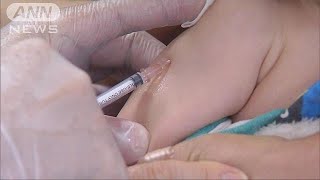 Health officials in Japan say as of Monday more than 170 people across the country have been infected with measles. The outbreak began in the southwestern prefecture of Okinawa in March.
(NHK)
---